Alison Taylor: Woman who blew the whistle on abuse breaks her silence
Exclusive interview: She was sacked and shunned, and paid a heavy personal price, but the former senior social worker tells Sarah Morrison she has no regrets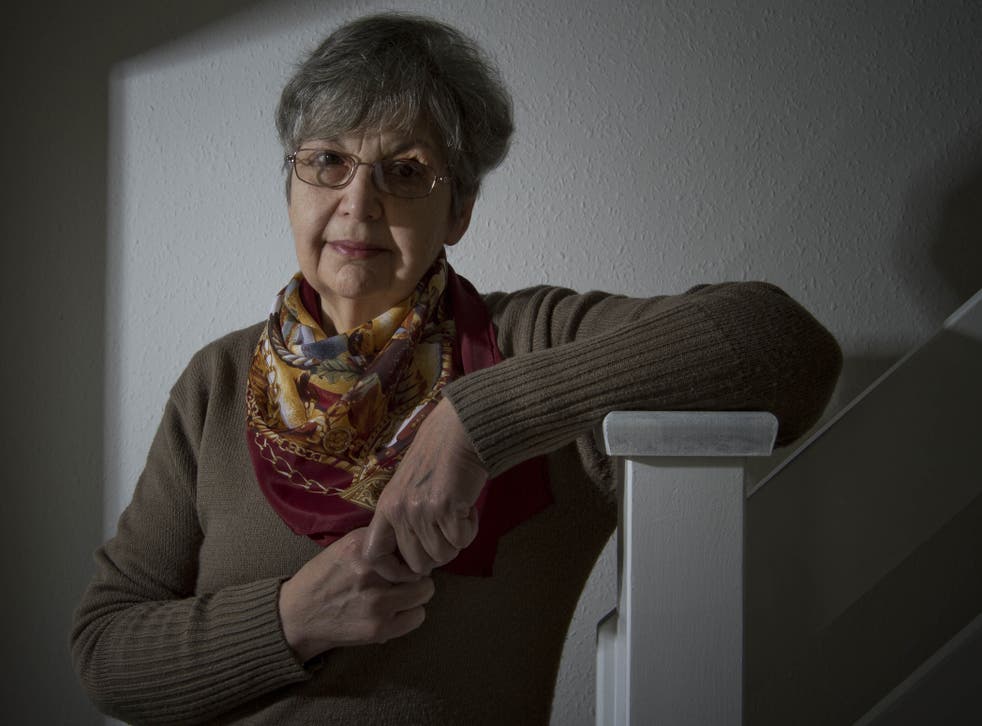 Alison Taylor, the former senior social worker who blew the whistle on abuse in children's homes in North Wales knows what it feels like to be vilified. When she handed a dossier of allegations to officials, detailing how those in charge were mistreating vulnerable children, she thought she might lose her job. She had no idea her actions would lead to the biggest inquiry into child sex abuse in Britain.
She was not only right, but also vindicated. The Waterhouse inquiry, set up as a result of Ms Taylor's complaints, albeit more than a decade later, found that hundreds of children's lives in care homes in North Wales between 1974 and 1990 had had their lives "grossly poisoned" by authority figures. The 1,391-page report confirmed evidence of widespread physical and sexual abuse and found a paedophile ring was in existence, with men targeting boys in their mid-teens, particularly those in care. It condemned the "cult of silence" that had kept it hidden for so long.
Had it not been for Ms Taylor, that silence might never have been broken. "What happened was horrendous. More horrendous than I knew," Ms Taylor, 68, tells me, as we sit in her new house in Bangor, North Wales. "A number of other social workers managed to live with it. One said to me that if I said something I'd be 'committing professional suicide'. But if I come across something morally wrong, I can't leave it. I thought sooner or later someone had to stand up and be counted."
But this came with a price. Months after Ms Taylor handed a county councillor a folder of notes she had taken, of abuse she had witnessed or been told about in care homes across North Wales, she was fired. The official reason: a "breakdown of professional communications", but she says "everyone knew why I had been dismissed". She was dubbed "subversive" by the local police, whose inquiry into the allegations was later deemed "sluggish and shallow". She was shunned by her co-workers, the council, and some in her community.
It was this paper that first took her claims seriously, publishing an exposé into the abuse allegations in 1991. But for a long time, she could not find anyone to listen to the "well-known but hidden facts". Now she can. Ms Taylor was 32, and a mother of two, when she became deputy head of Gwynedd County Council's flagship children's assessment centre. She describes it then as "chaotic, understaffed, and over-full of kids". The 12-bed unit often housed up to 15 "very, very needy children."
She remembers vividly the first time she saw a colleague "slap" three teenage girls. She reported physical abuse to the council; the perpetrator went on sick leave and didn't return. She said after that, she regarded the local government as a "closed shop". Another time, she saw a senior co-worker "knock" a young boy around. "This boy had been promised home-leave, but at the last minute [my colleague] decided he wasn't having it. So the kid absconded. We got him back, and my colleague was knocking him about. Then he told him to kneel down and lick his shoes."
Years later, Ms Taylor spent almost three months at Bryn Estyn, one of the worst homes, where one of the principal offenders, Peter Howarth, worked. He was convicted in July 1994 of eight sexual offences and sentenced to 10 years in prison. "I knew things were going on, I could tell by the atmosphere and the children's wariness," Ms Taylor says. "When I asked about Howarth's 'flat list' [a list of boys who were invited to visit his flat], everyone clammed up. Staff started to freeze me out. I thought the best thing to do was kind of shut up, you know, or see if the opportunity arose to express them in the right quarter. It didn't arise."
It was only when she headed up her own residential unit that some of the children, referred to her from other homes, began to confide in her. "The brutality inflicted on girls and boys was absolute," she says. "When girls were on their period, they weren't allowed their own sanitary towels, they had to ask staff every time they wanted a fresh one; food was rationed, they weren't allowed their own toothpaste or soap. It was these little things that amounted to total humiliation." Children also came with serious concerns that others were being sexually abused.
The trigger, for Ms Taylor, was when a young boy in her care died, after a colleague sent him to a B&B to fend for himself. "I knew I had to do something; the whole thing was rotten," she says. What followed has been documented; she reached out to a county councillor, lost her job, and suffered constant smears to her reputation. But when Waterhouse was published, it was with this note: "Without Alison Taylor's complaints … there would not have been any inquiry into the alleged abuse of children in care in Gwynedd." But she certainly doesn't want to be seen as a hero.
"I don't want it to define me," she says. "Yes, it's a waste that my career ended so early. But it was a case of realising, yes, there's something here, and it needs to be sorted out." She adds: "It's very hard to explain, if you haven't worked in an enclosed space, but just like in a prison, it's not only the inmates who are imprisoned, it's the staff as well. It takes you a while to see how insidious it can be, how invasive, how it all creeps up without you knowing." Certain now why the offenders treated those they were meant to be caring for with such contempt, she says: "It's because they can."
She adds: "The death camps in Auschwitz were not run by monsters, but by perfectly normal German people, who before the war had done ordinary things. They are taken into that environment and poisoned by it." She tells me this kind of behaviour "can never be eradicated" because it is "part of human nature to bully the weaker ones".
The Government has just launched two fresh inquiries into the scandal, and Ms Taylor thinks "a lot of questions remain unanswered. For example, why certain people weren't prosecuted". But the care-worker-turned-crime-writer, who has had five novels published, has always warned journalists about misidentification. She described the recent Newsnight, which wrongly implicated Lord McAlpine in sex abuse allegations, as "shoddy journalism".
Shaking her head, she tells me she has to get back to editing her sixth book. It is about a "girl who gets beaten to within an inch of her life and then recovers." When I ask if her novels are a thinly veiled dig at the inept police service in Britain, she laughs before answering, no. They are merely "an exploration of people's faults; their good and bad parts".