Andrea Riseborough: 'Reading Shakespeare is one of the things I do to relax'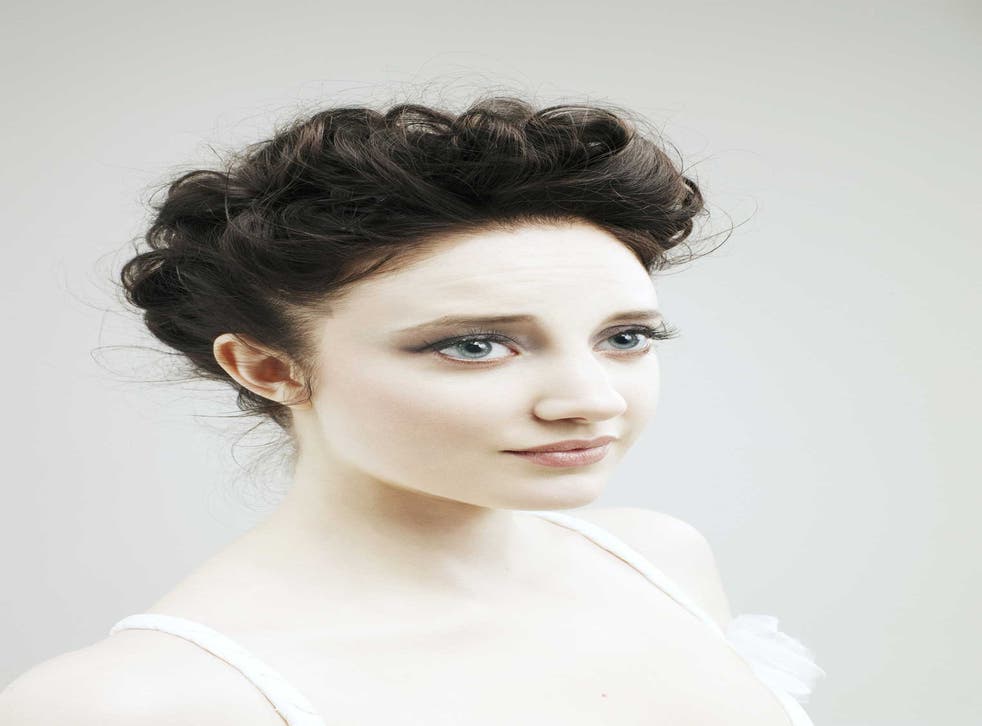 My father and I shared a love of film His mother was an usherette in a cinema, and he'd watch every movie twice a week for free. I discovered the afternoon black-and-white films on TV, such as [1948 crime drama] Key Largo, at a young age. It was a very formative experience as [these films] absorb into your consciousness.
We have, in television, portals inside of our homes through which we vicariously experience the lives of others. We might not fully own their emotional gravity but it lives on inside us. And it's a marked difference to the way previous generations perceived the world – for better and worse, as it subliminally [conveys] racism and underlying evils, or misrepresents a world we've never seen. But then there's also the incredibly transporting stories, too, that can enrapture a child or adult and provide escapism.
I got into Shakespeare when I was eight It's become an important part of my life and it has [affected] my approach to art for the past 20 years. Now, reading Shakespeare is one of the things I do to relax – that and being outside, as [when I'm in America] I live near the mountains.
I don't try to stay in character when I'm not on the set Though when shooting [forthcoming gangster film] Welcome to the Punch I once asked [director] Eran [Creevy] to call me by my character's name, Sarah, rather than my name when the cameras were rolling. But instead he started calling me Sarah all the time! He knew my character was different to me, so I thought it was strange. And then it got reported that I [worked on that film] entirely in character.
Building a character is not simply a matter of what you need to know It is also what you need not to know. It was a piece of advice Mike Leigh gave me [during the filming of 2008's Happy-Go-Lucky]. He said, "Andrea, what's the point researching things the character would not know?"
Life's short, so I like to have a go at a lot of things Some people might turn on the TV or listen to music [to relax]. For me, while working on some film projects, I pick up an instrument [and try to learn it] for fun. [Riseborough has so far attempted the banjo, violin and bass guitar.] But it's not something I take too seriously.
It's extraordinary to be nominated for Bafta's EE Rising Star Award [The Baftas are] an exciting moment that [reflect] on all the great work being done this year, not just British films, and they really act as a springboard for the nominated films.
Andrea Riseborough, 31, graduated from Rada in 2005 and has won critical acclaim and awards for her stage and screen work, including a Bafta TV award for her Margaret Thatcher in 2008's 'The Long Walk to Finchley'. Voting for the EE Rising Star Award is open until 8 February at ee.co.uk/bafta. The Bafta Film Awards will take place on 10 February on BBC1
Register for free to continue reading
Registration is a free and easy way to support our truly independent journalism
By registering, you will also enjoy limited access to Premium articles, exclusive newsletters, commenting, and virtual events with our leading journalists
Already have an account? sign in
Register for free to continue reading
Registration is a free and easy way to support our truly independent journalism
By registering, you will also enjoy limited access to Premium articles, exclusive newsletters, commenting, and virtual events with our leading journalists
Already have an account? sign in
Join our new commenting forum
Join thought-provoking conversations, follow other Independent readers and see their replies