Barbie, profile: The 'Fashionista' after her major makeover
The line includes four body types, seven skin tones, 22 eye colours and 24 hairstyles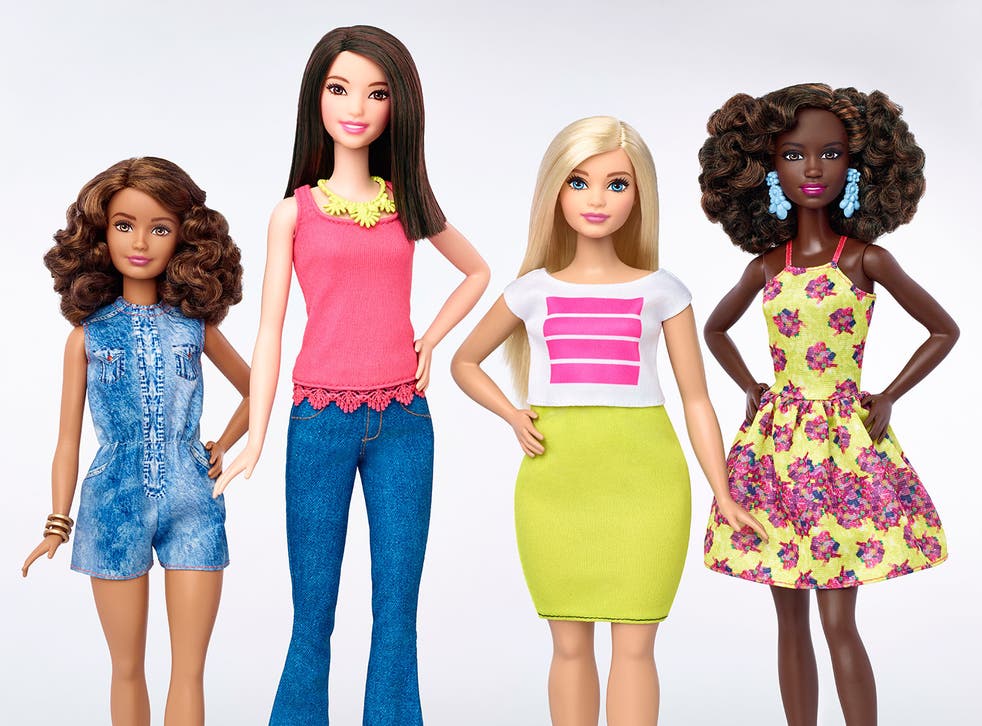 The new 'It' Girls?
It's Barbie, but not as we know her. On 29 January i reported toymaker Mattel had unveiled a new range of Barbie dolls available in a range of body types. Since then, parents, children and body image campaigners have weighed in on the announcement, offering their thoughts on the collection.
How many new additions are there to Barbie world?
Over 20 figurines will be introduced over the course of the year. The line includes four body types – including "curvy", "tall" and "petite" – seven skin tones, 22 eye colours and 24 hairstyles, as well as "countless on-trend fashions and accessories", Mattel's website states.
Something for everyone?
The line is named "Barbie Fashionistas"; while there is a vast array of options for youngsters with a keen interest in clothes and shoes, the range could leave the less style-conscious rather cold.
Back to the drawing board, then?
"This is just the beginning," a statement on Mattel's website promises. "From offering products that feature more empowering and imaginative roles to partnering with best in class role models, we believe in girls and their limitless potential." The toy giant has even produced a hashtag for social media users to share, "You can be anything".
Is it going down well with the public?
There's been a mixed reaction. In recent years Mattel has come under mounting pressure to give Barbie, 56, a makeover amid claims her anatomically impossible proportions have a negative impact on children's body image. Some campaigners have welcomed the firm's endeavour to celebrate diversity but others have argued categorising the dolls by different body types will still give children "hang-ups" about their appearance
Register for free to continue reading
Registration is a free and easy way to support our truly independent journalism
By registering, you will also enjoy limited access to Premium articles, exclusive newsletters, commenting, and virtual events with our leading journalists
Already have an account? sign in
Register for free to continue reading
Registration is a free and easy way to support our truly independent journalism
By registering, you will also enjoy limited access to Premium articles, exclusive newsletters, commenting, and virtual events with our leading journalists
Already have an account? sign in
Join our new commenting forum
Join thought-provoking conversations, follow other Independent readers and see their replies