Brian Wood: A farewell to arms as 62 countries sign global Arms Trade Treaty
Brian Wood has battled for decades to hold the global arms trade to account. Now, a historic treaty is being signed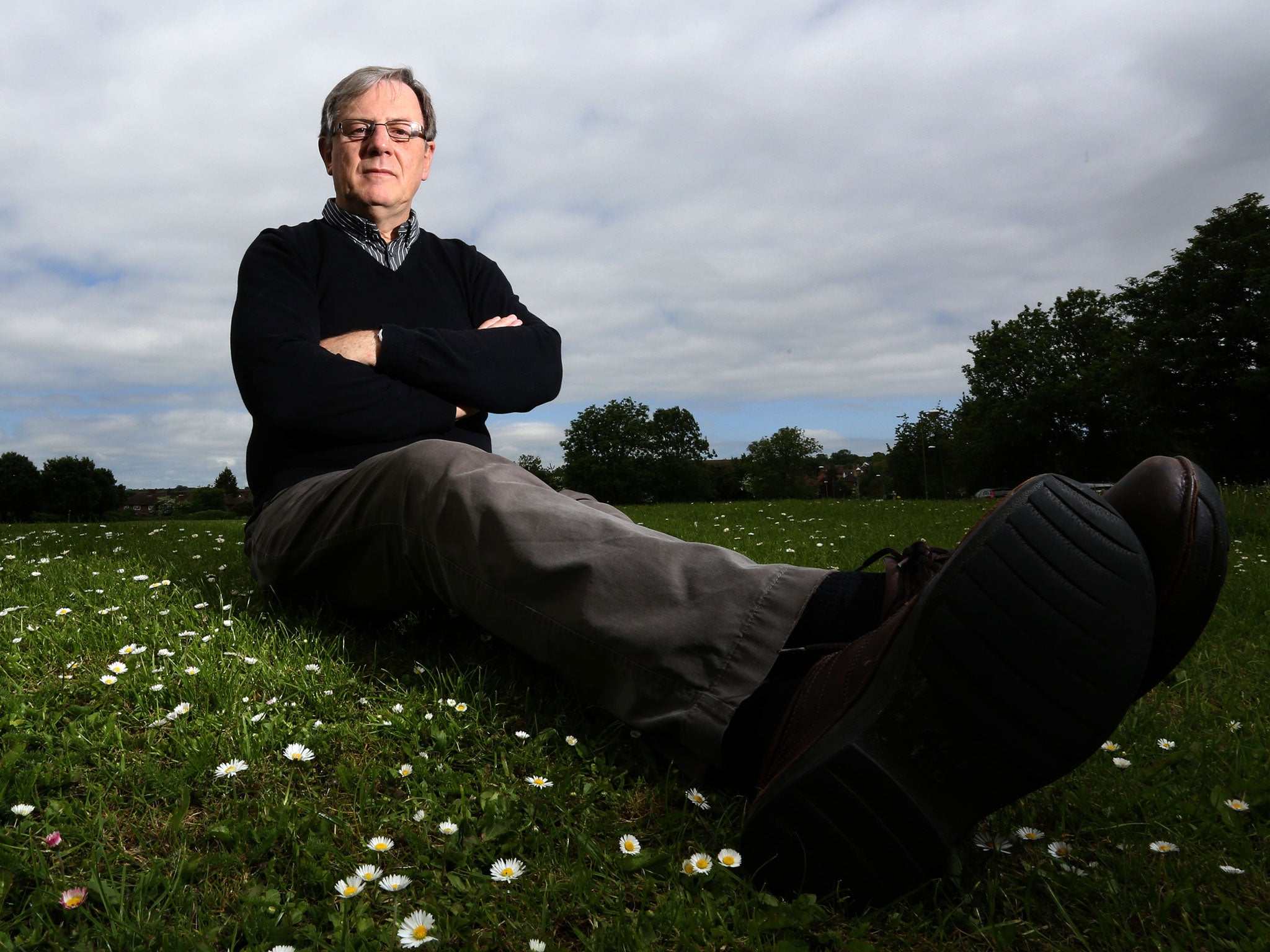 As a young man in Rhodesia, Brian Wood once walked by accident into an ad hoc bomb-making factory. Shortly afterwards, he witnessed the terrible damage wrought by munitions of the type it produced from photographs of the aftermath of air raids on Angolan refugee camps.
For the anti-apartheid campaigner the chance encounter with an outpost of a global arms industry in 1974 was the moment he realised the destructive power of state-owned weapons used indiscriminately in one of the 395 armed conflicts that have occurred around the world since the Second World War.
On Monday, two decades after he began work to enshrine in international law a set of principles to govern the use of the vast arsenal of weapons sold across the world, his experiences in Southern Africa came full circle when 62 countries, including Britain, France and Germany, signed the first global Arms Trade Treaty at the United Nations in New York. The US is expected to sign soon.
For Wood, 60, who has dedicated much of his working life to the pursuit of the treaty, and his employers at Amnesty International, the signing was the moment in which years of, as he puts it, "cajoling, and co-ordinating pressure on governments to get them to bite the bullet" finally paid off.
He told The Independent: "For me, it is all part of the same project. Trading in conventional arms and the subsequent misuse of them are affecting millions and millions of people, whether they have been killed, displaced or suffered injury in armed conflict or its aftermath."
The treaty is no mean feat. When the idea was presented by Wood and other campaigners to a forum of think-tanks as recently as in 2003, it was laughed out of the room. The idea of imposing a legal framework around a worldwide industry worth about $100bn (£66bn) annually was, he was told, "utopian". One eminence declared: "You will never succeed."
But, following some 22 years of campaigning, culminating in a marathon final two-week UN negotiation in March, succeed they have.
The great prize is that signatories to the treaty, who will also include the United States, the world's biggest weapons trader, will sign up to a regimen which requires every sale of conventional weapons between countries to take place only if the vendor can be sure that they will not be used to commit genocide, crimes against humanity or war crimes.
While the treaty is by no means perfect – for example it excludes ammunition from some of its provisions – and some of the world's biggest arms producers – Russia and China – have yet to signal an intention to sign up, it is the first time that the human rights implications of each arms sale has been enshrined as the departure point of every transaction.
This is a potentially epochal change for an industry which annually produces two bullets for every person on the planet.
Wood, who brims over with knowledge and passion for his cause, is anxious not to be seen to steal credit for a treaty that, he points out, came about through punctilious marshalling of legal opinion and ardent lobbying by dozens of organisations and individuals, including three Nobel laureates.
But Amnesty's head of arms and human rights campaigns can justifiably claim to have been its most enduring and impassioned advocate.
In 1991, he and Amnesty colleagues inside its London headquarters first kicked around the idea of finding a way to impose a legally binding guarantee that weaponry could not be used to abuse human rights.
It has been a long road to convert that aspiration into the legally binding contract that was signed yesterday in New York by, among others, the Foreign Office minister Alistair Burt.
The impetus for the treaty came after the Gulf War of 1991 following Saddam Hussein's invasion of Kuwait revealed that Iraq was awash with weaponry supplied by the "P5" permanent members of the UN Security Council as well as suppliers such as Italy and Czechoslovakia.
Slowly, Amnesty and its partners began touring the world to build a case among government experts..
A key breakthrough moment came in 2004 when the British government, in the shape of the then Foreign Secretary Jack Straw, unexpectedly announced it would support the treaty, most likely as a means of assuaging left-wing fury at the unfolding disaster of the aftermath of the Iraq War.
Wood says: "When the news came through, it was electrifying. That is the point at which we thought we were in business. We knew that there was still going to be one hell of an argument about the content but we knew we were going to get a treaty."
It still took the best part of a further seven years to achieve the document signed yesterday, which will not come into force until ratification by 50 signatory countries – a milestone expected to be reached by 2015.
For one man at least, yesterday's ceremony was a chance to pause for breath before resuming the fight to reduce the chances of the barbarity he saw in Southern Africa being visited on future generations.
He said: "The treaty is not a panacea. It is one essential tool in a range of tools that we should have. But it took a group of people to go after it. No one from human rights or the arms regulation ever talked to each other. It has changed the paradigm."
Join our commenting forum
Join thought-provoking conversations, follow other Independent readers and see their replies