Carina Trimingham: 'I just happened to fall in love with an MP'
The most fundamental of 'free speech versus privacy' issues is at stake in the forthcoming appeal by former minister Chris Huhne's partner. James Hanning meets Carina Trimingham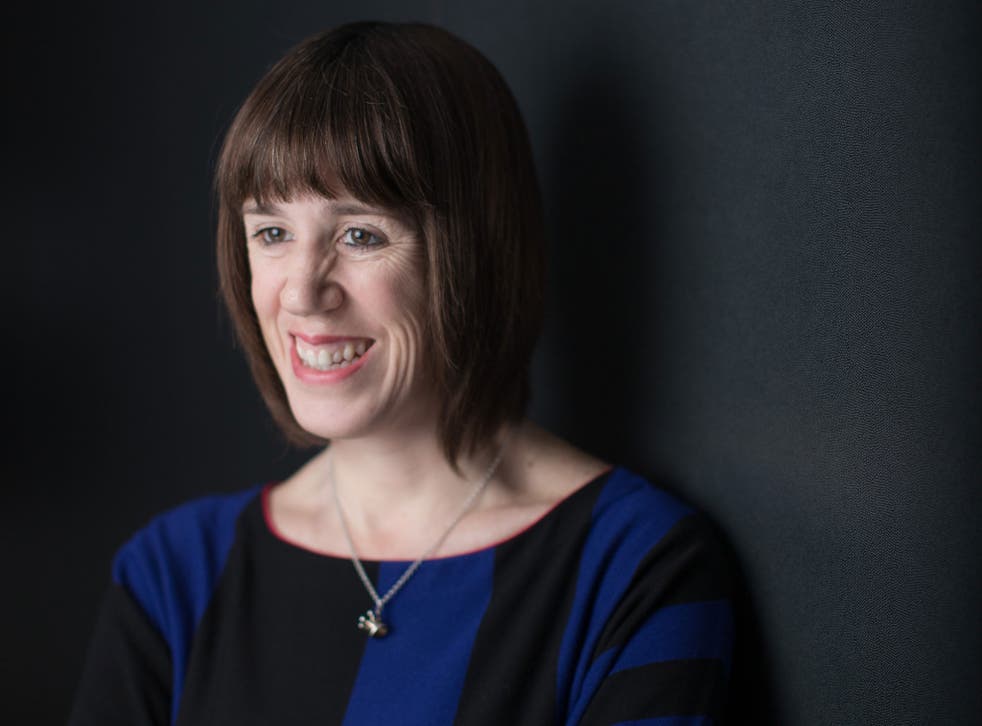 Carina Trimingham, 45, might have been computer-designed to get up the noses of some sections of the press. Just over five years ago, as Christmas approached, she was living with her civil partner, a woman, and helping the Lib Dem MP Chris Huhne in his bid to become his party's leader. Four months later, after she had stopped working for him, she and Huhne, a father of three and married to the economist Vicky Pryce since 1984, began a secret affair. In the 2010 election, leaflets were distributed presenting him and Pryce to the voters of marginal Eastleigh in Hampshire as a happy husband and wife. News of the affair reached the public a few weeks later, by which time Huhne had entered the Government as the coalition's Secretary of State for Energy and Climate Change. In September of that year, he and his wife parted.
The pair have been told that, from May 2009, Huhne, and subsequently Trimingham, were followed, off and on, by an investigator, Derek Webb, working for News of the World. It isn't clear what had aroused the paper's interest, although Huhne had been outspoken in demanding answers about the phone-hacking affair. Webb's diligent and – in other circumstances – faintly comic pursuit of the couple round London and to Huhne's constituency showed the striking lengths to which the paper would go to expose hypocrisy. And Trimingham, then working on the AV referendum campaign, suddenly acquired a much higher profile than she had ever imagined. "It was embarrassing, terrible for the people affected by it, but I knew that would last a few days or a week," she told The Independent on Sunday last week in her first interview.
But the Daily Mail, with its customary rigour, has not let the matter drop. "In their sights, they have a Liberal Democrat cabinet minister, which they really don't like, and a former lesbian," says Trimingham. "Good God, all their Christmases have come at once. It's got nothing to do with the public interest. I am a private individual. I have never stood, nor never will stand for public office. I don't want to be an actress, singer or anything. I'm just a regular person who happened to fall in love with someone who was an MP."
Trimingham's particular complaint is that the paper is guilty of harassment, as it has made a habit, she says, of needlessly using her sexuality to help identify her (on one occasion, she was even a "former lesbian turned bisexual") in 65 articles. In May last year, she went to court and lost, but last year won permission to appeal, scheduled for March, on all the grounds on which she had objected.
In court, Mr Justice Tugendhat said her reasonable expectation of privacy was now limited, due to her involvement with Huhne, professionally and politically. The Lib Dem is currently awaiting trial with his ex-wife over an alleged speeding ticket scam. The judge also said that Trimingham, who used to recycle what she dismisses as tittle-tattle on the London Evening Standard's gossip column (as did your interviewer), ought not to be distressed "when such information was published about herself".
In court, she became upset at some of the personal attacks: "I am the judge of whether I'm being oversensitive or not." It's a line that goes to the heart of the issue. Does the press have the right to hurt those it thinks have put their head above the parapet? Trimingham insists: "I wanted to show I was not just there for a laugh or for some big payout, but to get them to stop. What they say is extremely wounding [she has been compared to "an old boiler", the Bond villain Rosa Klebb, and "a comedy lesbian from Central Casting"], and given I don't accept that I'm a public figure, there is no defence for that."
Trimingham doesn't strike you as someone prone to picking fights needlessly or making grandiose gestures of principle. But maybe her background as a journalist – and her father is Adam Trimingham, the "Sage of Sussex", who is a columnist on the Evening Argus in Brighton, where she was brought up – has fired her indignation. Rather than just backing away and being as private a person as her position allows, she is not having it. "At the end of the day, there is a principle. You have to stand up to this sort of bullying." Her journalistic background even prompts her to express admiration for the Mail's professionalism, its huge and diverse audience and easy-read digestibility, though not for the attitudes that go with those assets.
She has been particularly riled at being earmarked in news stories by her sexuality and her appearance. As a matter of fact, she points out, she is not "Doc Marten-wearing" and says that only once, briefly, was she ever "spiky-haired". When we meet, she is wearing (not untypically, from my professional acquaintance with her) cream Paul Smith shoes, tight drainpipe jeans and a statutory Sarah Lund sweater. "In using the word bisexual and spending so much time saying what I look like, they have sought to paint a picture of a 'sturdy', 'stern' lesbian unlucky not to catch the eye of the England rugby selectors. So whenever they use the word bisexual, it's a trigger, a dog whistle," she says. "It's like saying, 'Carina Trimingham is a dyke', that is all you need to know about her. I don't accept those labels on anyone. It's like saying 'John Smith is heterosexual'... and your point is what?"
But, rightly or wrongly, the mental shorthand that many people will use about the woman for whom Chris Huhne left his wife is that she is bisexual. She says the Editors' Code of Practice of the largely unlamented Press Complaints Commission outlaws "prejudicial or pejorative reference to an individual's … sexual orientation" and that that orientation "must be avoided unless genuinely relevant to the story". In short, she says, only the prurient would think her sexuality relevant. "I think I'm the only Carina Trimingham in the country," she says. "That is the identifier... the other papers have managed perfectly well calling me 'his former aide', or whatever."
But newspapers, surely, are in the business of catering for their readers, not preaching sexual tolerance and turning us all Scandinavian? And to many, surely, she is "the other woman", in short, a home-wrecker. "I don't recognise that term," she pauses, visibly suppressing a wish to expound on the circumstances that gave rise to her relationship with Huhne. "Relationships and marriages split up all the time. Unfortunately, it's not a rare occurrence. Nobody knows what happens behind closed doors, only the people involved. Not only is it nobody's business, but nobody can know accurately about the things that are supposed to have happened. It is a private matter. Given that I'm going on about privacy, I'm not going to talk about them."
Post the Leveson inquiry into the practices and ethics of the press, the question of how best to enforce journalism's rules has received more coverage than what those rules should be – specifically, where the privacy line should be drawn. Trimingham concedes that she was fair game – to a degree. "Yes, if a cabinet minister is having an affair, it's a legitimate story. With Chris being who he was, it was going to run its course … It was bound to cause headlines. On the other hand, let the story run its course for a week or so, and then move on. Look at the rest of the press. They ran it. Fine. And that was it. But they mentioned that my parents had split up. What business is that of theirs or anyone else's?"
In court, she was accused of a lack of candour, which, with apparent insouciance, she puts down to easily explained "misunderstandings". Trimingham, obviously, is not keen to advertise her home life, but says she has been hugely grateful for the backing of her parents, who came to support her in court ("They know who I am. I'm the same person they know and love, and they've been pretty horrified by the treatment of me") and of her three siblings.
Largely, but not entirely, as she admits, as a result of the controversy, she has left the world of PR and is now studying for a law degree. "It is a real stretch... the rest of the kids are about 18 and I'm having to get into the whole learning thing of cramming all sorts of stuff into your brain. It's a real challenge and I absolutely love it. In a way, I'm glad I'm doing it as a grown-up because, as an adult, you come to things in a different way." With more than a suggestion of self-mockery, she says: "Adult education, it really rocks."
Curriculum vitae
1966 Adrienne Carina Trimingham is born in south London to Patricia and Adam Trimingham, a senior journalist on the Brighton Evening Argus. Trimingham spends her childhood in Hove, East Sussex, educated in the Hove Park School.
1984 Studies politics in Brighton College of Technology and later begins her career in journalism, working as a political reporter for Sky News and then moving to Los Angeles to cover events on the US West Coast.
1999 Marries GP Lawrence Woo. The couple are divorced two years later.
2001 Begins work as a press officer for the BBC's Top of the Pops.
2003 Starts work as a publicity consultant at the PR group Outside Organisation, working for clients such as Heart FM and the Hit 40 UK Chart.
2007 Marries Julie Bennett in a civil partnership ceremony. Meets Chris Huhne for the first time while acting as his press adviser in his campaign for the Lib Dem leadership. Their affair begins the following year.
2010 Her relationship with Huhne appears in the press.
2012 In February, she sues Associated Newspapers, describing the Daily Mail articles as "highly unpleasant and hurtful" and as being a "cataclysmic interference" in her private life; and, in addition, claiming they were homophobic. The court rules against her in May, ordering her to pay £250,000 towards Associated Newspapers' legal costs.
Tali Kord
Register for free to continue reading
Registration is a free and easy way to support our truly independent journalism
By registering, you will also enjoy limited access to Premium articles, exclusive newsletters, commenting, and virtual events with our leading journalists
Already have an account? sign in
Register for free to continue reading
Registration is a free and easy way to support our truly independent journalism
By registering, you will also enjoy limited access to Premium articles, exclusive newsletters, commenting, and virtual events with our leading journalists
Already have an account? sign in
Join our new commenting forum
Join thought-provoking conversations, follow other Independent readers and see their replies