Christina Ricci: The goth who found glamour
The actress tells Kaleem Aftab about her tricky transition from troubled teen roles to romantic lead
Kaleem Aftab
Sunday 04 March 2012 01:00 Comments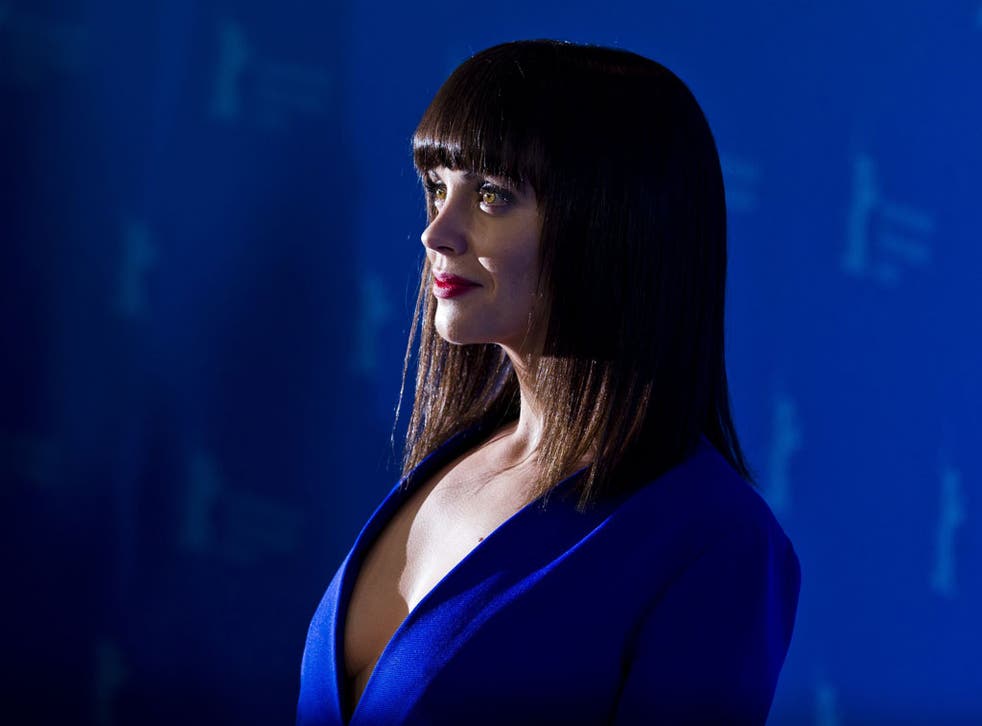 Naked under the merciless gaze of a wide format camera, Christina Ricci appears utterly confident in her role as Clotilde de Marelle in her new film Bel Ami. But put her in front of a live audience, and – even when fully dressed – she's terrified.
She learnt that she suffers from stage fright while making her Broadway debut last season in Donald Margulies' Time Stands Still, replacing Alicia Silverstone. While many actors say the beauty of theatre is the immediate audience reaction, she is far from enthusiastic. "I don't like it," she says. "I'm not sure why. I think it's because I grew up on film sets. It's just different."
So, it may seem counterintuitive that she is going back for more, performing in an off-Broadway production of A Midsummer Night's Dream in the role of Hermia at the end of March. "I will be much more comfortable on stage this time around," the 32-year-old says.
Her willingness to drag herself back on stage for the six-week run suggests the one-time child prodigy is gaining confidence. After a decade-long career lull, where it seemed the early hype surrounding her was petering to an underwhelming fizzle, Ricci finally seems to be fighting back into the limelight that followed roles as teenage vixens in cult hits The Ice Storm and Buffalo 66. Her television role in Pan Am is seen by more viewers in the US than Desperate Housewives, and the big screen adaptation of Guy de Maupassant's Bel Ami is released this week.
She was first given De Maupassant's book to read by her tutor aged 13. So, she immediately noticed when her character was altered for the screen version to make her more racy. Clotilde overcomes the boredom of her marriage by renting a room in which she can conduct an adulterous affair with a soldier, Georges Duroy, who has returned to Paris from war in Algeria to take up a job as a gossip columnist on the local rag.
"I loved this new character of Clotilde very much. She seems to be one of those rare people who are inherently happy who has never known a day of depression and angst in her life," says the Santa Monica-born actress. "The audience get to experience her first experience of pain and heartbreak. I thought it would be so interesting and really fun."
Certainly, at one time Ricci's public image hinted at a dark personality: she was often pictured wearing black and sporting dark mascara. Her return to favour has come with a makeover: she has slimmed down, sports an expensive-looking straightened hair cut with fringe.
Her on-screen foil is British actor Robert Pattinson, who plays Georges. The role is another attempt by the actor to prove he can essay something more substantial than teen vampire Edward Cullen from the Twilight franchise which has made him a source of angst for adolescent girls.
If anyone can give Pattinson advice on the ups and downs of being "the next big thing", it's Ricci. "He seems to be handling it just fine. I certainly was never as famous as he is," she says.
Despite living most of her life in the public eye, Ricci is probably right. She landed a role in Mermaids, aged nine, but is sanguine about it: experiencing fame so early was "probably better". She says: "I think it would be more shocking to have an identity that is completely anonymous, then all of a sudden have people recognise you and feel a sense of pressure that I never experienced because this is all I can remember."
Nevertheless, she avoids reading what is written about her. "Most people don't walk around knowing what other people think about them, and I don't think it's healthy to know what faceless strangers who you'll never meet say about you," she says.
At one time, she was on the list of casting directors' first calls when they needed a troubled teen. Then she grew too old and, for a while, no one knew what to do with her.
Now, having endured years of not getting the big parts, she appears to be eligible for a different Hollywood category: she is in the pool of actors who can play the love interest. She seems less than entirely comfortable with it, but says, diplomatically: "I'm not a big romance person, although I can appreciate them."
Her personal pronouncements on the subject have been cynical, claiming she used to have trouble staying in relationships for more than three months. She was engaged to the actor Owen Benjamin for a brief time in 2009. Now living in Brooklyn, her current beau is film crew worker James Heerdegen whom she met on the set of Pan Am.
Her role on the show and her work in theatres are part of the process of convincing her peers that she can do more than angsty teens and love interest. "The more that I can work in different mediums, the more I can grow, and learn from different actors and different types of actors and directors and different styles of acting and build a tool box. I just want to be a great actress."
She has a way to go. Pressed on what she sees as her own acting strengths she is stumped. Then replies with brutal honesty: "I don't know."
Register for free to continue reading
Registration is a free and easy way to support our truly independent journalism
By registering, you will also enjoy limited access to Premium articles, exclusive newsletters, commenting, and virtual events with our leading journalists
Already have an account? sign in
Join our new commenting forum
Join thought-provoking conversations, follow other Independent readers and see their replies