Credo: Cleo Rocos - 'I have fantastic memories of drinking with Princess Diana'
The actress on tequila-tasting, tax bills and partying with Kenny Everett and Princess Di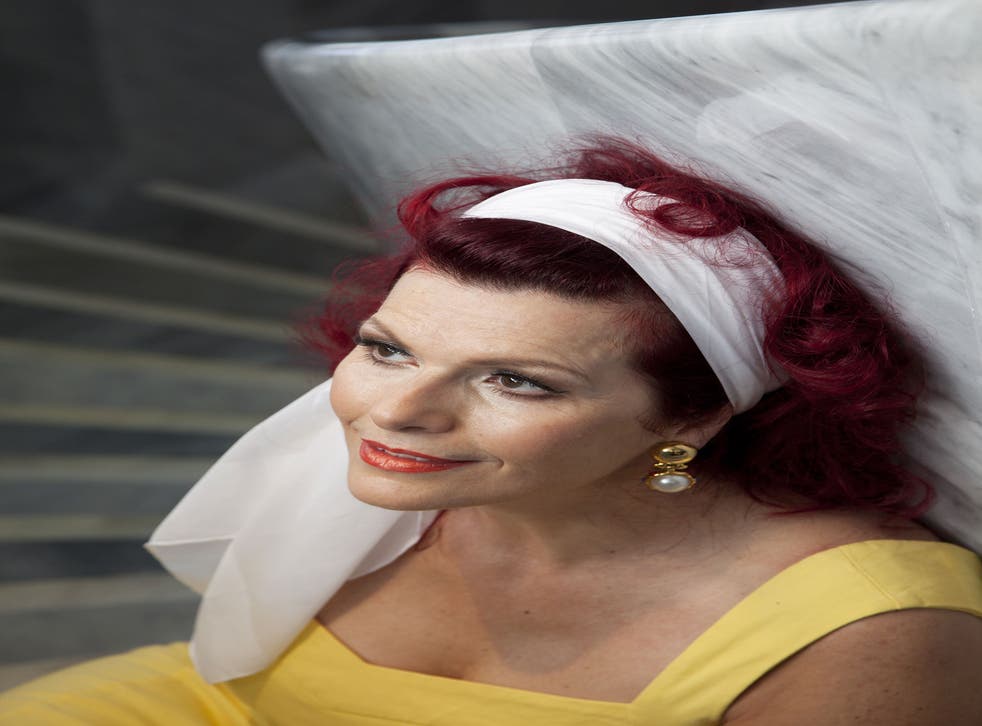 The 'Kenny Everett Video Show' wouldn't happen today [Rocos co-starred in the popular 1970s-1980s sketch show, as Everett's scantily clad sidekick]. Everyone now is so much more uptight and clenchy-buttocked; there's these professional campaigning women with thick ankles and shrill ovaries who have nothing better to do than to police people's opinions. We never worried about objectifying woman back then – it was just a great cartoon that was funny and cheeky.
I miss everything about Kenny [who died from an AIDS-related illness in 1995]. I miss our friendship, his mischievousness, and how we would never run out of things to laugh about. I also miss the way things changed in comedy after his death, into this angry, yelling, terrorising comedy.
I have fantastic memories of drinking with Princess Diana She would regularly sneak out on her own, in disguise, to go to places round the corner from the Palace. I remember drinking peach Bellinis with her, Kenny and Freddie Mercury at the Bombay Brasserie nearby, before we all went up to Kenny's penthouse to continue drinking. I'll never forget watching Diana, Kenny and Freddie dancing around the lounge to the Gypsy Kings, each waving one of Kenny's feather dusters in the air.
Most of us are here because our parents had a drink together Great songs, great friendship and great romances were forged over a cocktail or two. You become the favourite version of yourself and good things come from it. Where it goes wrong is the volume – and what's in the drink. Wine can legally have up to 200 additives, which I think is a huge problem. A lot of the time, even after only half a glass, I feel like I've been shot in the head. There are so many hidden sugars in some drinks that people are falling apart; the violence has a lot to do with sugar, though there is overconsumption of course.
I had a terrible first experience with tequila But then I went to Mexico and tried some there, and it tasted so smooth and natural. The stuff you often find in the UK is only 51 per cent agave and 49 per cent industrial, sugarcane-based alcohol and other chemicals, which give you a terrible hangover. So I started my own tequila brand, AquaRiva [which won the 2012 Spirit Business's Masters Medal], for which all my drinking experience with Kenny counted as research.
I went on 'celebrity Big Brother' in 2007 because I had a huge tax bill I don't mind people knowing that, though Kenny would have been horrified. The hardest part? You try to be in this house, covered with cameras, and you need to laugh. But trying to think of something to laugh about is hard.
You can't market to me You can't walk me up and down Old Bond Street and tempt me. I look at people who buy £1,500 handbags or huge £500 torture-chamber shoes as unwell. It's the secret to my nauseating happiness. I'd rather be out having a good time with friends.
Why do people collect so much stuff? When I feel I have too many possessions I box them up and chuck them out. I last did that three years ago when I was moving. I was in the moving truck and suddenly thought, I only need half of this! I was so horrified, I opened the back door and said to people in the street, "Anything you want, please do take it."
Cleo Rocos, 51, is an actress and TV presenter. She is launching National Positive Drinking Month on 13 September to promote healthy drinking and sugar-free, low-calorie versions of traditional cocktails. For more information on her brand: aquariva.co.uk; cleorocos.com
Join our new commenting forum
Join thought-provoking conversations, follow other Independent readers and see their replies