Dale Jennings: From the Liverpool scrapheap to Bayern Munich via Tranmere
Midfielder tells Richard Edwards about his Boy's Own story from Anfield reject to mixing with Ribéry and Robben ahead of tonight's Champions League semi-final
Richard Edwards
Wednesday 25 April 2012 11:26 Comments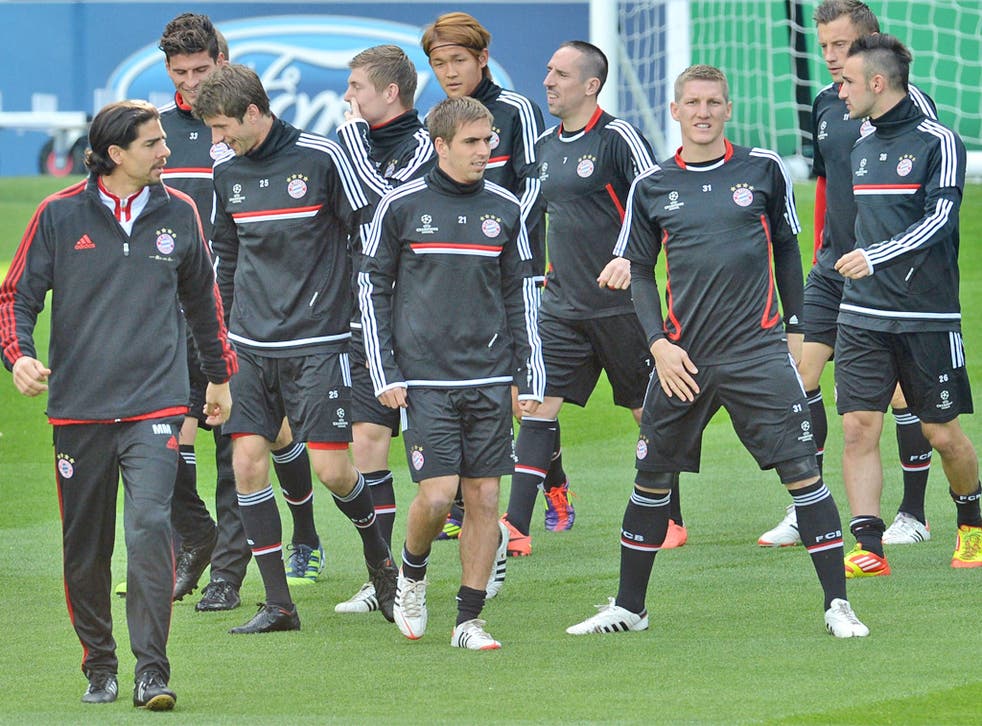 It is 28 years since a side last contested a Champions League final in their own backyard – when Roma were memorably beaten by Liverpool, Bruce Grobbelaar's jelly legs and all – but if Bayern Munich can keep Real Madrid at bay in the Bernabeu this evening they can look forward to some Bavarian home comforts on 19 May.
Watching on as Jupp Heynckes' men attempt to defend a 2-1 lead against Jose Mourinho's side in the Spanish capital will be a 19-year-old Liverpudlian who hopes that he'll soon be sharing a pitch with the likes of Arjen Robben and Franck Ribéry.
That may sound fanciful but Dale Jennings' extraordinary career path suggests that anything is possible.
The midfielder's move from League One Tranmere to the 22-time Bundesliga champions was one of the more unusual pieces of transfer business in recent years, with his summer switch – which could be worth £1.8m to Rovers, who need it, too – coming three years after he was thrown on football's scrapheap by Liverpool.
Although he has endured an injury-ravaged first season in German football, the softly-spoken Jennings is confident he can soon make a noise at Bayern, despite the enormous competition for places in one of Europe's most complete midfields. "It has been frustrating," he says. "After the first operation [on his groin] I was just getting back to full fitness when it went again and I had to take another three months out and start all over. The coaches can see I haven't been 100 per cent fit but the club have been great – I think the staff are looking forward to seeing what I can do when I get there.
"I'm back playing again but I'm really just looking forward to a good pre-season and really showing people what I'm capable of doing. This year has gone now really but next year I want to be pushing for a first-team place."
The story of Jennings' journey from the exit gate at Anfield to Prenton Park and then to Munich is Boy's Own stuff and he readily admits that he still has to pinch himself when he runs out in a Bayern shirt for the club's second team in Germany's Regionalliga Sud.
The side is known affectionately as "Little Bayern" but has produced some big names in recent years – Owen Hargreaves, Philipp Lahm, Thomas Muller and Bastian Schweinsteiger among them. There are also some well-known faces on the sidelines. "The first time I turned up for training I asked someone who the little guy with the Bayern jacket was – they told me it was Gerd Muller," says Jennings.
"If someone had said I would have been at Bayern Munich at the start of last season I would have laughed at them. All I wanted to do was get in the Tranmere first team, now I sit there in my Bayern training top and can't believe I'm wearing that badge. We share a training ground [with the first team] so whenever I've got a free minute I'll see what they're up to and I've learnt a lot just watching players like Robben.
"I need to understand that if I want to make an impact here I've got to come on and play with some of the best players in the world."
A reserve team it may be but the Grunwalder Stadion – the former home of both Bayern and 1860 Munich – still regularly attracts crowds in excess of 10,000 to watch the club's next generation of talent. Jennings likens the standard to League Two in England but admits the football on display is a world away from the hurly burly of the fourth tier of the English game.
"It's a completely different style of football and this year has got me used to the way the Germans play," he says. "It's a bit slower, it's less physical. I'm a bit aggressive so I've picked up a few yellow cards since I've been here so that has taken some getting used to. It's more technical, there's more passing and moving than you see back home.
"It has helped me a lot – back in England I was playing against 6ft defenders [Jennings is only 5ft 7in] and the ball was always in the air which made it hard going.
"You ask the other players and they haven't got a very high opinion of the English game, they'll tell you it's all kick and rush. They say that England has some good players but it's the style they've got a problem with." The big hitters of the Premier League may take issue with that, but there's no doubt that Bayern's brand of football has won them as many friends as it has matches so far this season.
Jennings has watched every Bayern home game this season and has seen at close quarters just how hard it will be for Real to stop them becoming the first team since Roma in 1984 to compete for European football's biggest prize on their home ground.
"A lot of teams come here and try and attack but Bayern just keep the ball so well, they can just pass their way through any team. Not many teams come here and get a result – Bayern believe they can beat anyone."
That same kind of self-belief saw Jennings overcome his rejection by Liverpool to earn the 2011 Football League Apprentice of the Year award and ultimately earn a dream move to the continent.
Despite his injuries he believes his first year in the Bundesliga has been a valuable learning experience, although certain obstacles still remain.
"The language is a bit of a struggle – I'm still terrible, I can't speak a word of German," he says. "I'm still going to lessons but I left school at a young age and have never really had much of an education.
"I'm picking little things up on the pitch and around the training ground but it's tough. I can understand bits now but it's taking some time."
It's an education of a different kind that Jennings is currently receiving in Munich – some fresh inspiration will be provided if Jupp Heynckes' men dish out another Champions League lesson in Madrid this evening.
Madrid's young Scot
It is not just Bayern Munich with a surprising British link. The future of tonight's opponents, Real Madrid, may involve a 16-year-old Scottish protégé called Jack Harper. The attacking midfielder, whose parents hail from Renfrewshire, was born in Fuengirola and continues to impress in Real's academy, which he joined in 2009. He has already been picked for Scotland's Under-16 squad.
Register for free to continue reading
Registration is a free and easy way to support our truly independent journalism
By registering, you will also enjoy limited access to Premium articles, exclusive newsletters, commenting, and virtual events with our leading journalists
Already have an account? sign in
Join our new commenting forum
Join thought-provoking conversations, follow other Independent readers and see their replies