David Blaine interview: Just how does he do it?
Chris Blackhurst hoped that a close encounter with David Blaine would reveal the secrets behind the magician's tricks. The evening left him in awe – but none the wiser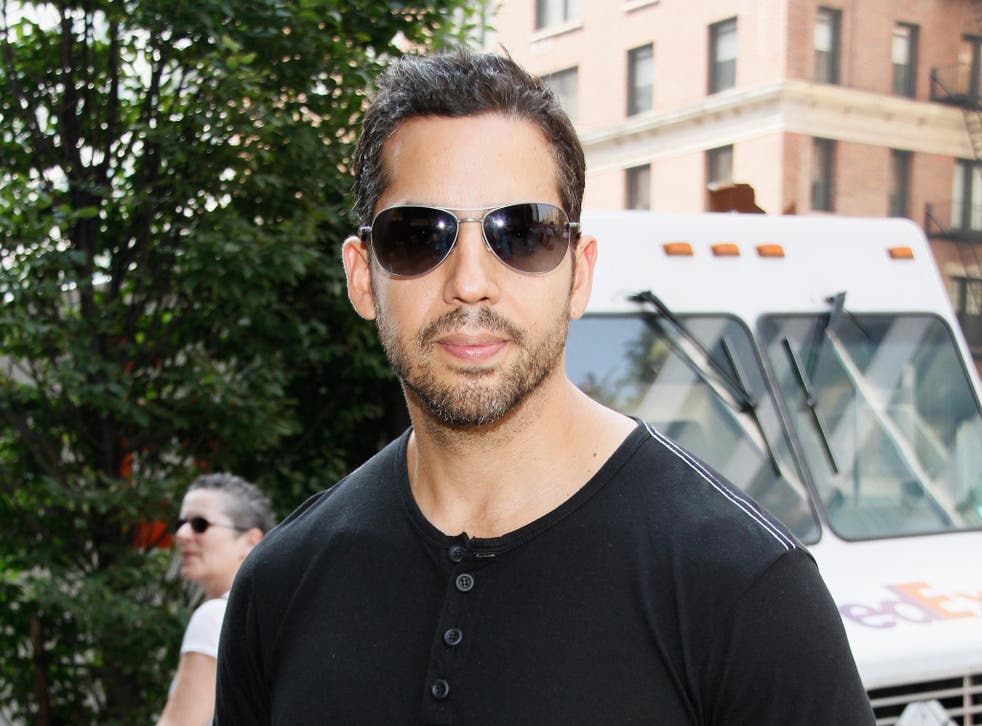 On Wednesday evening this week, I sat in the presence of greatness. I don't exaggerate. For three hours I was spellbound as, at a small private dinner organised by Mark Borkowski, in London's Corinthia hotel, for nearly three hours, American magician David Blaine produced trick after trick. It was one of those occasions when I felt immensely privileged and fortunate to do the job I do.
Blaine chatted away, about his love for his craft, his appreciation for the history of magic, and his refusal to allow his own performances to become tainted by commercialism, which has led to his turning down sponsorship deals with major corporations worth millions. Then, whenever there was a natural lull in the conversation, he would do something eye-popping.
How, we never had a clue. For openers, when we were standing having drinks beforehand, he pulled out a pack of cards, invited one of us to write their name on a card, shuffled them, and asked someone else to select another card. The cards were shuffled again; Blaine duly picked the second card. But where was the first, the one with the signature on it? Blaine tried to find it in the pack, seemed to be making a hash of it, then suggested the guest who signed it look at his watch. Tucked underneath the watchband was a card folded in four. It was the one he'd signed.
Awesome does not even come into it. Try as we might, we could not work out how Blaine had done it. He did not know the guest, could not have planted the card beforehand. At no moment were we aware of Blaine's hand going anywhere near the watch. How had he put it between the strap and skin without the guest noticing?
At the table, Blaine asked someone to write the phrase ESP NOW, in block capitals, on six cards – ESP, he said, as in extrasensory perception. Sure enough, they subsequently turned up in order.
And on the display went. The pack was hidden from his view and shuffled repeatedly, yet he correctly predicted whether a card would be red or black as they were dealt face down. He went through the whole lot, not making one wrong call, then identifying the final card as the queen of spades.
Another piece of brilliance: he shuffled the cards himself, then before our eyes the pack got smaller until there were only a few cards left; we had no idea where the others went.
Of course, there must have been a scientific explanation for everything we witnessed. We knew there was masterly sleight of hand; we realised it was illusion. But at no stage did we ever catch him out; not once did we observe any hint as to what was occurring. And we were within feet of him all the time, with a clear view, always, of his hands.
What was striking about Blaine was his humility and his devotion to his art. He practises, he said, eight hours a day. Before he joined us, he'd had five British magicians in his hotel room, all showing him what they could do. He'd been impressed. One guy in particular, he said, who was a computer scientist and had applied his expertise to conjuring, had devised a stunt that even Blaine described as outstanding, and which he could not wait to try for himself.
Blaine may have been wearing a baseball cap and casual street gear, exactly as he does in his television shows, but there was no doubting his seriousness. His knowledge of his profession was encyclopaedic. One of those present was a fan of Harry Houdini – Blaine detailed the great escapologist's life story.
The first book of magic tricks was published in 1584, by an Englishman. Reginald Scot's "The Discoverie of Witchcraft" was written deliberately to debunk claims that witches had unearthly powers. In showing how it was possible to replicate their "gifts", Scot provided an instruction manual for would-be magicians. During the reign of James I, all the copies of the work that could be found were burnt. Only a few remain, and Blaine owns one of them.
Until Blaine came along, we were used to conjurers standing on the theatre stage, wearing a top hat and tails, and doing everything with a dramatic flourish. It was all about the spectacle of the woman being sawn in half or the production of a white rabbit. Blaine's contribution was to focus on the audience, more particularly the open-mouthed reaction. He would approach unsuspecting passers-by, do a trick, and walk on, leaving them standing there scratching their heads at what they'd just seen.
It made for brilliant, accessible television and, together with his spectacular feats of endurance, such as being encased in a block of ice in Times Square, New York, wearing only light clothes, for more than two and a half days, made him an international superstar.
It's hard to judge from a first meeting but the person I observed seemed to be entirely devoid of "side". There was not a suggestion of arrogance. He was understated, polite and charming.
Blaine's most recent television special, aired a few months ago, was called David Blaine: Real or Magic. In the programme, he performs for celebrities and gaggles of ordinary people. At one point, a bemused, exasperated Harrison Ford tells him: "Get the fuck out of my house." I can share Ford's frustration. Real or magic? I wish I had a clue.
Join our new commenting forum
Join thought-provoking conversations, follow other Independent readers and see their replies