Day of reckoning: The film version of bestselling novel 'One Day' is set to make a big star of Jim Sturgess
Turning down 'Spider-Man' the musical was probably the biggest move in Jim Sturgess's young career – until he landed the lead in 'One Day', the most-hyped literary adaptation of the year
James Mottram
Sunday 21 August 2011 00:00 Comments
Day of reckoning: The film version of bestselling novel 'One Day' is set to make a big star of Jim Sturgess

Show all 3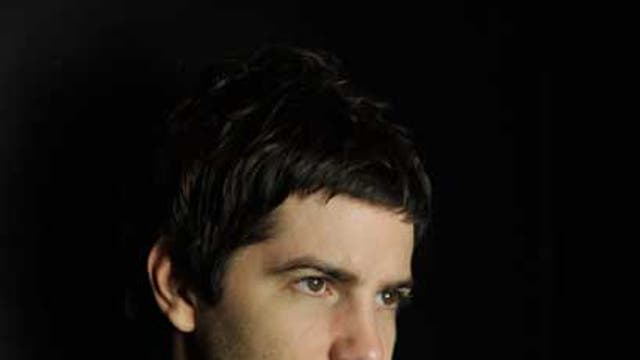 Jim Sturgess enters the room, trailed by a publicist holding a white teapot and a cup full of tea. He sits down, and she places the crockery on the table next to him. "This is the third time she's tried to give me a cup of tea," he smiles. "I keep talking so much, I don't get round to drinking it." That's always a good sign; there's nothing worse than a sullen, sulky star with nothing to say. Sturgess, though, doesn't look the sort to do that. There's a genuine warmth to him, aided by that boyish smile and cheeky-chap accent.
Ignoring the tea, surely cold by now anyway, he cradles a carton of coconut water instead, taking the occasional sip. He looks smart enough, in a pair of black trousers, black jacket and pale blue shirt, but he doesn't make me feel underdressed. Maybe it's the tousled brown hair and beard-in-waiting, but Sturgess exudes a casual air. "Jim is very, very modest and relaxed, low ego and easygoing," says Lone Scherfig, the director of his new film, One Day. He may not be as sculpted as Jude Law or Robert Pattinson, but he can be just as big a star – if he wants to be.
He's already had one crack at the big time. Four years ago, Julie Taymor cast him as Jude, a Liverpool dock worker in her Beatles-inspired musical Across the Universe. A risky project, Sturgess embraced it, nailed it and won over the critics (Rolling Stone labelled him "a find"). The film flopped, but Sturgess made the most of the heat, following it with The Other Boleyn Girl, alongside Natalie Portman and Scarlett Johansson (not to mention Mark Rylance, David Morrissey, Kristin Scott Thomas and Benedict Cumberbatch), and gambling drama 21, with Kevin Spacey. Then something happened. Offered the lead in Taymor's planned Spider-Man musical – a Broadway spectacular featuring songs by U2's Bono and The Edge – he turned it down.
"I didn't want the words 'Spider-Man' attached to my name in any shape or form. Especially a singing one," he noted before it opened. It proved to be arguably the best decision of his young career, what with delays, cast injuries, scathing reviews and Taymor's premature departure all conspiring against it. Sturgess, already freaked out by the abundance of Los Angeles billboards carrying his face for the ad campaign for 21, instead came home to make two small-scale indie movies – hoodie horror Heartless and IRA drama Fifty Dead Men Walking. He doesn't, he says, desire fame. "No, definitely not. I'm terrified of it really."
Still, his pin-up status seems inevitable, if only because Sturgess seems to cast a spell over everyone he meets. Take Anne Hathaway, his One Day co-star. "It's very funny," she muses. "I don't usually hear a lot of gossip about people. You'll hear the odd bad story. But with Jim, everyone just gasps when you say his name and grabs you and looks deep into your eyes and goes, 'He's the greatest guy in the world!' And you think, 'OK, they're a little nuts!' But then you meet him, and you become one of those grabbing, eye-popping acolytes! I've never really met anyone quite like him. He's a real light in the world."
And the 30-year-old is a light that's about to shine very brightly. One Day is the adaptation of David Nicholls' novel, a literary phenomenon published in 31 countries, selling more than a million copies. Even if you haven't read it, you'll have seen someone tucked into it, with its distinct orange-and-white cover, on a train, bus or park bench. A story of love – unrequited and otherwise – it follows the trajectory of the bookish Emma and the flash Dexter, who meet at graduation, enjoy a brief fling, then spend the next two decades in and out of various relationships when really they should be together.
The film replicates the book's structure, checking in with the characters (almost) annually on the same July day they first met. So how was it to make? "It was more complicated than I thought it was going to be," reveals Sturgess. "I thought it would be a lot of fun, because Dexter is a fun-loving sort of guy and lives life to the full. I thought it was going to be great. It's going to be the summer, we'll be in London and I'll be playing this outrageous character. But it ended up being a lot more traumatic than I had accounted for. He goes through a lot and there's a lot of pain there. And I don't know why I didn't take that into account."
Shallow and shoddy, Dexter becomes a presenter of a late-night TV show (inspired by that old post-pub nonsense The Word) and treats the love-struck Emma appallingly. "Yeah, he makes big mistakes. And bad decisions in life. As we all do. He's just reckless and irresponsible. But I do find myself defending him a lot. I do think he's a very kind-hearted, good friend. I really think he's a good person for Emma to have around... and she certainly uses him because she's lonely. And he's madly in love with her, so it all depends on which perspective you're looking at it from. But saying that, he is a bit of a prick, isn't he?"
What the book's fans will make of it is a tough call. There were protests when comely New Yorker Hathaway was cast as the frumpy Yorkshire-born Emma – though a bigger problem it wrestles with are the frequent jumps in time it's required to make. Shooting out of sequence, Sturgess admits, was a struggle. "Before lunch you might be playing a 37-year-old man with a child, then after lunch you're playing a 23-year-old sniffing cocaine and presenting TV. We really had to be on top of where we were at as people, where the relationship was at between Dexter and Emma."
It is a remarkable, tricksy role for Sturgess. For starters, he had nothing to cling to – no accent, walk or special skills to master. "With Dexter, I was like, 'What is he good at? What does he do?' And he's not really good at anything, and it was a time period I knew anyway. So I was at a bit of a loss. But the research really came from the wardrobe fittings, the make-up and the wigs." Rarely has an actor seen so many hair changes (from Hugh Grant floppy to George Clooney salt-and-pepper). "He really does put himself out there on that surface level. As long as he looked good, he was all there." All of which makes Dexter's emotional journey truly difficult for an actor to essay. "It's such a hard part," Scherfig concurs. "It's a huge, human development that he undergoes."
Yet, embracing loss and lost opportunities, Sturgess felt in tune with the character. "I could relate to certain parts, where you don't quite know what you're doing in life, or who your friends are. These are just normal things that everyone feels. You're out there on your own. There are times when I feel incredibly loved and connected and times when I feel alone. I think that's natural for all of us."
Born in London and raised in Surrey, Sturgess grew up as the middle child of three – though talking about this is the only time he puts his guard up, refusing to expand any further (to keep his family anonymous, he says). Until he discovered a local theatre group holding auditions for a play when he was eight, his early years were troubled. "I was quite badly behaved at school – I remember cutting class – and acting was a way of channelling energy. But the reason we all tried to get into this play was because it meant k we could skip classes. It was an excuse. But I really loved it as a kid, and people could see I was responding to it."
For the first time, he says, he wasn't just sitting at the back of the class, messing around. "I was concentrating and immersed in it." He got his first film role in his early teens in Mike Figgis's 1994 adaptation of Terence Rattigan's play The Browning Version, set in a British prep school. "They'd sent me off to an audition, and I got the part. It was like, 'Wow, I'm in a film. This is cool.' But it was after that, that I stopped doing it for a long period of time. I was a bit embarrassed by it. I shied away from it. I didn't think it was very cool." He found music instead, starting a band with friends when he was 15. "And then it was all skateboarding and music, for quite a long time."
When he applied to Salford University, taking on a two-year HND in media performance, it was with the aim of starting another band. "And I wanted to go to Manchester because all the bands I loved – the Stone Roses and Happy Mondays – came from there." But he ended up falling in with a group of people who loved film and acting. Introducing him to a range of "great films and great roles played by great actors", the group started making their own short films. Sturgess even wrote and performed a one-man show, which he put on in a small theatre in Manchester, though he had no intention of pursing things professionally.
Then, one night, an actor who had been in his audience came up to him afterwards. "He asked me if I wanted to get an agent; I didn't even know what that was or why I would need one." Introduced by this benevolent thesp to his own agent, Sturgess was taken on. Returning to London in 2000, with the express intention of kick-starting his acting career, ironically enough, he wound up joining a band, a seven-piece set-up named Saint Faith. Initially, he made music videos for them, but moved into song writing and eventually singing. Odd television jobs – episodes of Heartbeat, A Touch of Frost – all of a sudden became a means to support his music career.
Even now, there seems to be an inner struggle in Sturgess between music and film. He lives in Camden, in north London, with his girlfriend of eight years, Mickey O'Brien. A keyboard player with the band La Roux, she is also the younger cousin of Radiohead member Ed O'Brien – and Sturgess sounds more plugged into her world than his own. "Most of my friends are from the music scene," he says. He even got to play with La Roux, on Channel 4's Alan Carr: Chatty Man. "One of the keyboard players was sick, and they roped me in to play. I just put my head down!"
Also adept at the guitar and drums, Sturgess has nearly finished writing an album with O'Brien, under the name Tragic Toys. He describes it as "electro-cockney-gypsy-circus music". Come again? "We got really into broken circus music and Tom Waits's influence. That's what started it all off and it goes all over the place. I've enjoyed doing it – just because we never intended to do anything other than make music. I can't really say what it is. It's not indie music, or guitar music, or rock music, or hip-hop. It has its own personality, I guess. Or I hope."
Sturgess anticipates debuting the album live locally in Camden – and not surprisingly, given his attachment to the music scene here, he has no desire to move to Hollywood. "Home is here in London and always has been. I'm able to go over, back and forth. I really like going over to LA and visiting. I always have a good time. I've got lots of good friends who live there now, so it's nice. But New York is a place that I love. So I think if I was to move to America, I would probably go more in the New York direction."
He already has another huge movie in the can, Upside Down. Co-starring Kirsten Dunst, it's a love story set in a world with one city on the ground and another inverted, like a mirror image, in the sky (complete with its own reverse gravitational pull). "It's like Amélie meets Blade Runner," he enthuses. "Like a giant Escher painting come to life. I'm really excited about it. I've seen some bits of it and it just looks visually amazing." Then there's Ashes,with Ray Winstone, which was written by the director Mat Whitecross as an homage to his father, who died of Alzheimer's.
Despite his courting by Hollywood, Sturgess seems determined to support such films – films that are difficult to get made. "I get worried that they are just getting pushed away, and nobody is daring to make then any more." He cites Peter Weir's The Way Back, in which he played a Polish officer who escapes a Russian gulag and endures an arduous trek to freedom. Virtually ignored at this year's Oscars, it "didn't have any money at all" to mount a successful awards campaign. "It got thrown in with that shark-fest and had no chance, because there was no money to promote it because no one wanted to back it. It worries me that the people who have the power to make the films are getting lazy."
We move on to more personal matters, and his relationship with O'Brien. "When we first met, there was an instant connection and an instant familiarity," he says, without hesitation. "It just wasn't an effort." Does he feel like having a family? "I'd like to have kids for sure. I'd like all that stuff. I think it's important. It's a whole new chapter in your life, isn't it? A lot of my friends are starting to get married and have kids, so I can feel it coming around. My best, best friend, who I've known since I was three, has just had a baby. So that affects me personally because now he can't come to the pub!"
Such low-key evenings out seem to be his thing; despite his music-industry connections, he has eschewed the rock'n'roll lifestyle. "You have a choice, whether you want to go down that road or not," he shrugs. Seemingly, he doesn't. If he could, he'd carry on quietly making music and films, toiling away in relative obscurity. But the problem with the entertainment business is that however hard you try, the spotlight can always be thrust upon you. Whisper it, but One Day might be a major hit. "I'm aware this film could come out... and things could change in a second," he shudders, before getting up to leave. His cup of tea remains untouched.
'One Day' (12A) is on general release from Wednesday
Register for free to continue reading
Registration is a free and easy way to support our truly independent journalism
By registering, you will also enjoy limited access to Premium articles, exclusive newsletters, commenting, and virtual events with our leading journalists
Already have an account? sign in
Join our new commenting forum
Join thought-provoking conversations, follow other Independent readers and see their replies