Derek Walcott: 68 years since his debut, the endlessly fertile prodigy from St Lucia is still going strong
Boyd Tonkin on the author, artist and Nobel laureate, 86 today
Boyd Tonkin
Saturday 23 January 2016 02:12 Comments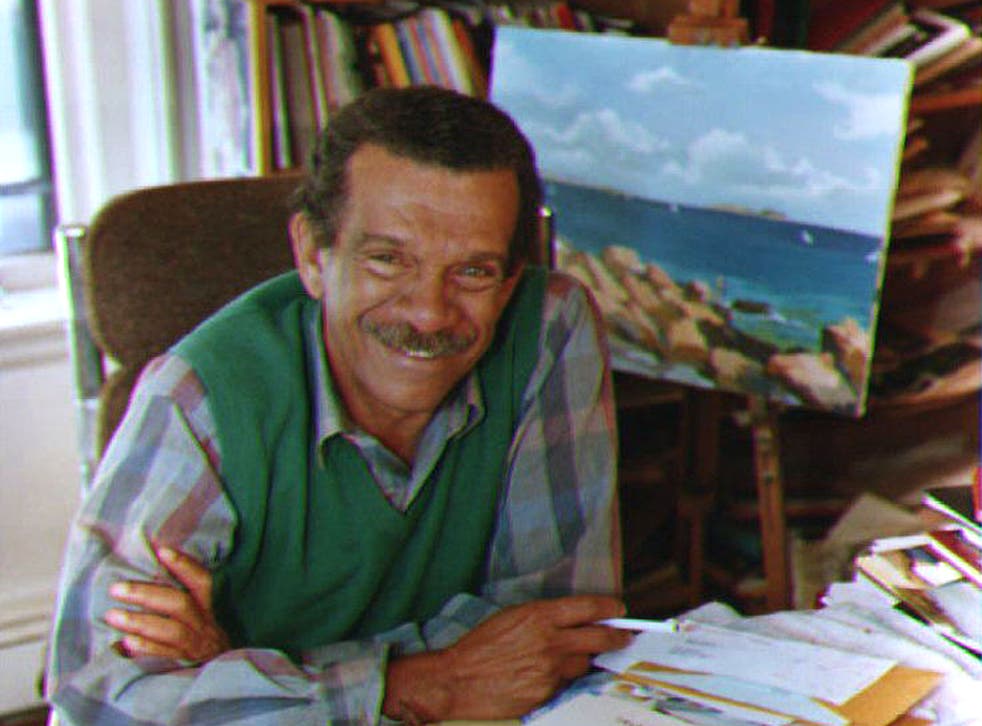 In 2013, Essex University staged the world premiere of a play about Paul Gauguin and Vincent van Gogh. The author of O Starry Starry Night is a painter whose works, like his subjects', blaze with radiant colours and mythical creatures. He has written almost 30 dramas, run a theatre company, taught literature in the US for decades. Enough for one overachieving career? No.
His 17 volumes of poetry – the first, precociously, in 1948 – have not only secured for Derek Walcott a permanent berth in the literary canon. They won every accolade, including (in 1992) the Nobel Prize in Literature. Walcott once complained that in the West Indies he loves, celebrates but scourges, an artistic generation "is about five years… After that, I think people give up". Over the 68 years since his debut, the endlessly fertile prodigy from Castries, St Lucia has proved himself gloriously wrong.
Culture news in pictures

Show all 33
It's not a bad record for a Methodist-raised boy from a tiny Caribbean island, his ancestry mixed, his origins humble. Walcott insists that in St Lucia, he grew up rich: rich in beauty, in wonder, above all in language. Although one poem calls its author "a colonial upstart at the end of an empire,/ a single, homeless, circling satellite", from the beginning his verse – sonorous, lush, visionary, magisterial – proclaimed a sense both of belonging and entitlement. As he says, "I come from a place that likes grandeur."
From early youth he absorbed the classics, made them his own. The abundant islands and their tragic, heroic past lay before him, awaiting his magician's hand. From the tropical lyricism of In a Green Night to the epic sweep of Omeros, he fixed their splendour and sorrow in words that roll and sparkle like his beloved sea. Cherish the glory within and all around you, "Love after love" exhorts: "Feast on your life." Walcott has made a sumptuous banquet of his.
Register for free to continue reading
Registration is a free and easy way to support our truly independent journalism
By registering, you will also enjoy limited access to Premium articles, exclusive newsletters, commenting, and virtual events with our leading journalists
Already have an account? sign in
Join our new commenting forum
Join thought-provoking conversations, follow other Independent readers and see their replies