Jackie Kay: 'My son still throws magic dust on my head before a reading'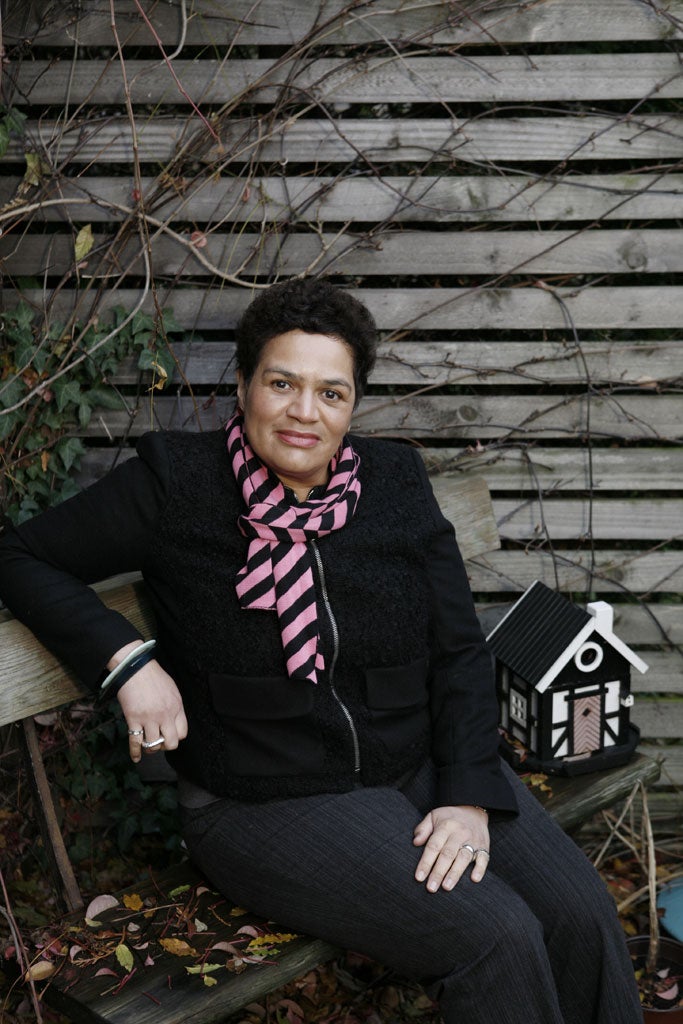 When you're adopted you can have a strange romance with your birth parents My adoptive mother used to say about my birth father, "I'm picturing this Sidney Poitier figure, with a bit of Nelson Mandela mixed in." But then a dose of reality slapped me in the face when I travelled to Nigeria and met him: he was much smaller than I thought and was a religious extremist. It gives me goose bumps to consider how I might have been.
I didn't feel like I fitted in when I was growing up Even now people ask me, "Where are you from?" It gets very boring. I said to a woman the other day, "You're from Glasgow, aren't you?" And she said "Aye, how did you know that?" I said, "I'm from Glasgow myself," and she looked at me and said, "Yer not, are ye? You're a foreign-looking bugger!" [Though Glaswegian, Kay currently lives in Manchester.]
Poetry is much more portable than prose I have to be stationary, in my attic, to write prose, but poetry I can do on the move. But you can't force it to happen, it depends more on inspiration. It feels like I'm using a different side of my brain for each.
Writers are more superstitious than footballers If I'm about to do a reading and my son's around, he throws [imaginary] magic dust on my head, which he's done since he's been a little boy. He's 23 now and I'm still addicted to Matthew's magic dust.
I like reading stats and bending them to my own vices I read a few days ago that if you're cheerful it extends your life by seven years, and the effects of being cheerful can have an even stronger impact on your health than the negative effects on smoking and drinking. So I'm going to smoke five ciggies and drink a bottle of wine a day and be cheerful!
Kindness makes the world go around A simple act of kindness from a stranger can lift the spirits. I was in a library recently and a woman who happened to have a copy of my new book in her hand recognised me. She was looking for a poem to read at her sister's funeral, so I asked whether she'd like me to record a reading to play at the funeral.
Jackie Kay, 50, is an award-winning novelist and poet. 'Fiere', published by Picador, has been shortlisted for the 2011 Costa Poetry Award
Join our commenting forum
Join thought-provoking conversations, follow other Independent readers and see their replies