Jagger: The prize-winning dog who died in suspicious circumstances following Crufts appearance
Jagger, a three-year-old Irish setter collapsed and died at his owner's home in Belgium, 24 hours after winning a silver medal in his class at the renowned show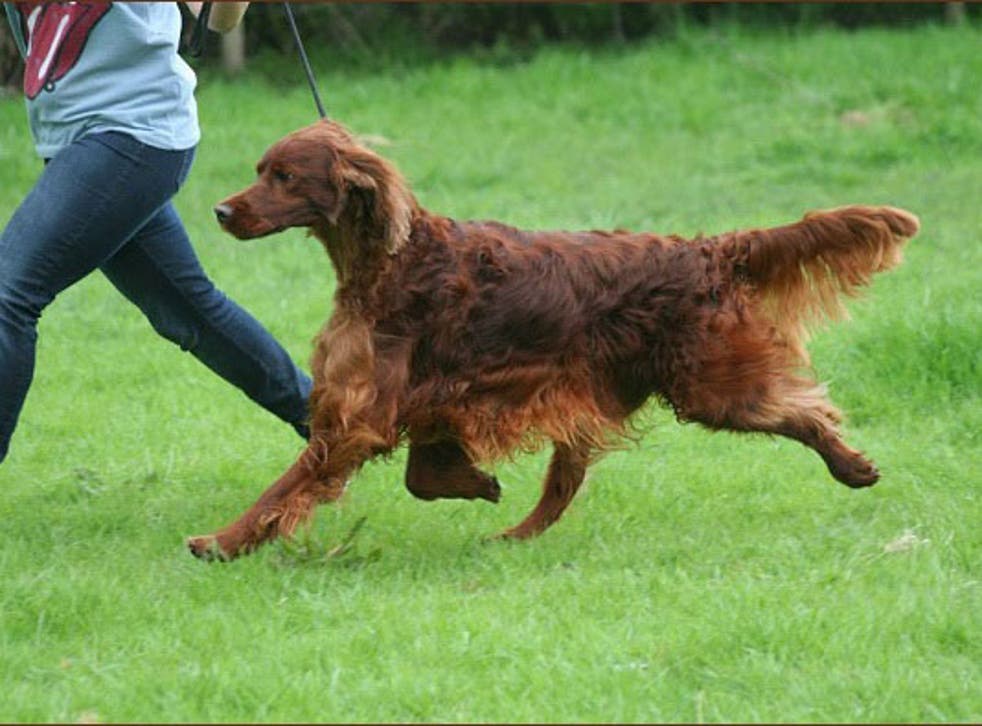 As crime scenes go, an international canine event makes for an unlikely setting. But last March, when a prize-winning competitor died in suspicious circumstances following his appearance at Crufts, investigations centred on the UK show, which became a hotbed of scandal.
Jagger, a three-year-old Irish setter collapsed and died at his owner's home in Belgium, 24 hours after winning a silver medal in his class at the renowned show.
Rumours swirled that Jagger had been poisoned by a malicious rival owner but a toxicology report subsequently found he had ingested a deadly poison after arriving back in his home country.
Jagger's breeders, Jeremy Bott and Dee Milligan-Bott, were devastated by his death but are determined to move on from the tragedy. The couple said nothing would deter them from attending "the Baftas of the show world" again – and they have high hopes for the pooches they're entering in this year's tournament, which kicks off on 10 March.
"We're going to Crufts again this year and we're taking three dogs," Mr Bott said. "Rolex is a puppy, Mike is three and Noodle is five. They've all qualified. Noodle is a show champion. He was best of breed last year. He finished as the top Irish setter in the UK. You could say he's top of the 'Irish Setter League'," he added.
Noodle might be top dog in the minds of the Milligan-Botts but the breeders aren't taking anything for granted. "Any dog could win, it depends on the day. But he has as good a chance as any of the others there," Mr Bott said.
"Crufts is the accolade everybody with show dogs wants to win," he added. "It's like the Baftas of the dog show world. We wouldn't miss it for anything."
Register for free to continue reading
Registration is a free and easy way to support our truly independent journalism
By registering, you will also enjoy limited access to Premium articles, exclusive newsletters, commenting, and virtual events with our leading journalists
Already have an account? sign in
Register for free to continue reading
Registration is a free and easy way to support our truly independent journalism
By registering, you will also enjoy limited access to Premium articles, exclusive newsletters, commenting, and virtual events with our leading journalists
Already have an account? sign in
Join our new commenting forum
Join thought-provoking conversations, follow other Independent readers and see their replies