James Franco: Hero or Villain?
Hugh Montgomery
Sunday 03 March 2013 01:00 Comments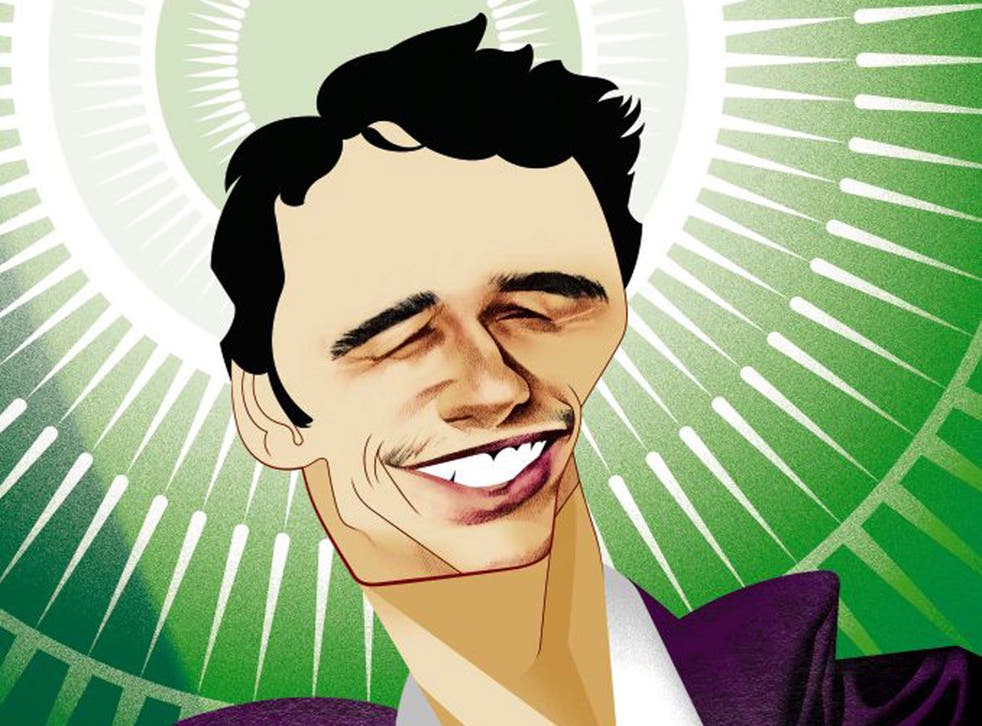 They don't make 'em like they used to – that's the received wisdom when it comes to film stars, right? Where screen idols of yore thrived on ego and excess, today's pretenders suffer on egg-white omelettes and media training.
Except, like so much golden-age theorising, it's bunkum. You want evidence? I need only mention James Franco, who combines the looks of James Dean, polymathic ambition of Stephen Fry and slacker demeanour of The Big Lebowski's The Dude. And yet, he's a proper pin-up.
Last week, Franco flashed his Colgate smile at the premiere of his latest blockbuster, Oz: The Great and Powerful. Next week, he will ascend into the Tinseltown firmament with a star on the Hollywood Walk of Fame.
But, on the other hand, the A-lister shtick is but one role in his Postmodern, gloriously pretentious career repertoire. Recently, he has co-directed a metafilm about the gay S&M thriller Cruising; held an exhibition of his artwork about his public/private personas; and written a poem marking Obama's inauguration in which he imagines essaying the role of POTUS.
All of which makes him easy to mock. But, crucially, no one does that better than Franco himself. Take his cameo role as the artist "Franco" in General Hospital. Or the video series Acting with James Franco, in which he gave mock-tutorials to sibling Dave. And if his willingness to send himself up is admirable, his enthusiasm for messing with the Hollywood system is delicious. His reaction to gossip over his penchant for gay roles? "You know what, maybe I'm just gay," he told one interviewer. His reflection on his breakthrough film? A drawing saying "Fuck Spider-Man". And his response to that poisoned chalice, hosting the Oscars? Paired with Anne Hathaway, he slurred his way through proceedings like Cheech and Chong's third partner. Suffice to say, we await his shaky-cam, animated recreation of the farrago with anticipation ….
Register for free to continue reading
Registration is a free and easy way to support our truly independent journalism
By registering, you will also enjoy limited access to Premium articles, exclusive newsletters, commenting, and virtual events with our leading journalists
Already have an account? sign in
Join our new commenting forum
Join thought-provoking conversations, follow other Independent readers and see their replies