James Rhodes: The concert pianist on mental illness and opening up about sexual abuse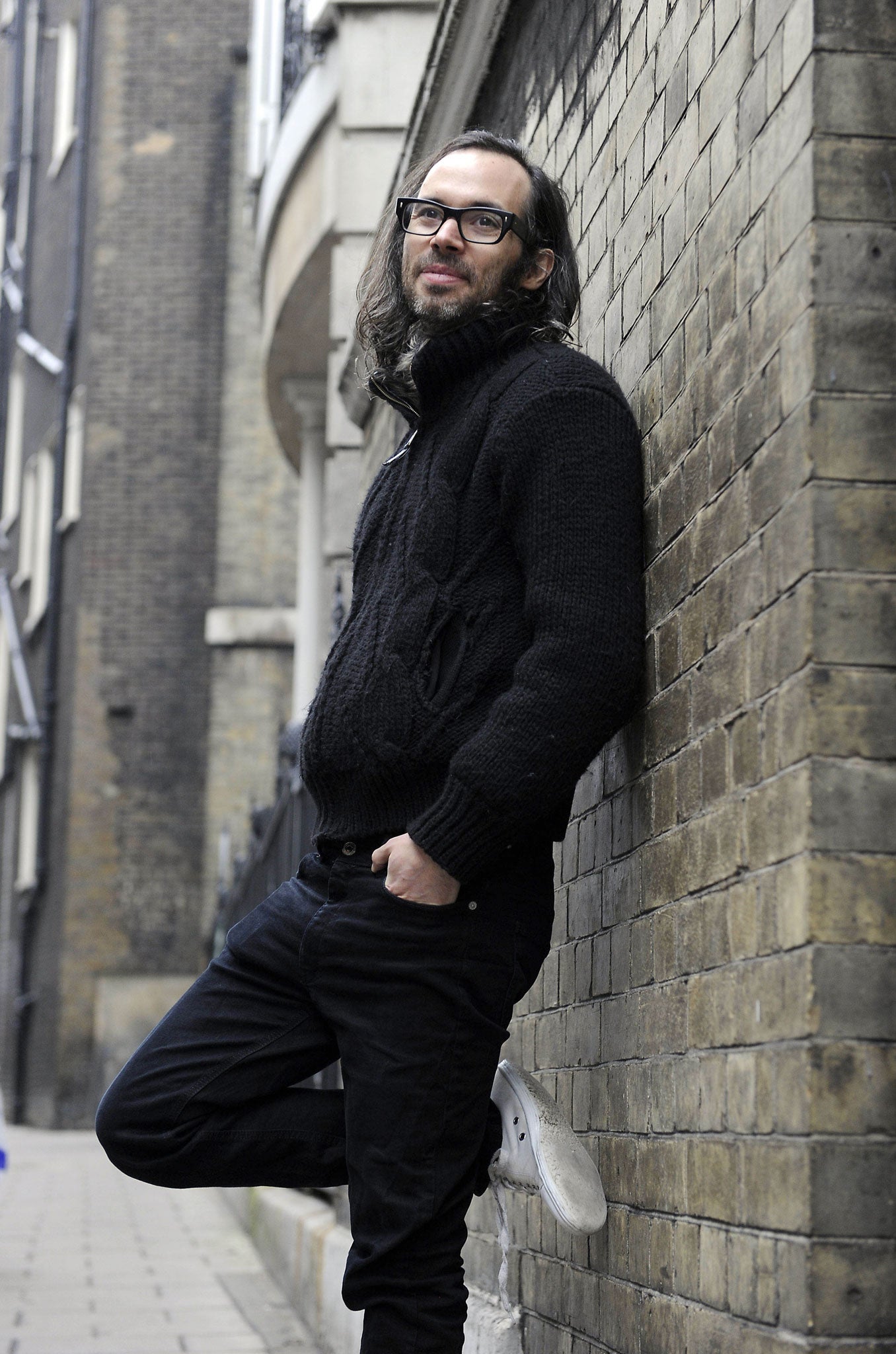 Somewhere along the line, classical music has been appropriated A guy walks on in a monkey suit and perpetuates the "amazing scowling genius shrouded in my own artistry" thing. Instead, why not introduce this guy Bach, who was surrounded by death – 11 of his children died in infancy, and then the love of his life dies – then play a piece he wrote in her memory. People will get more from it than by reading an Oxford don's programme notes.
Listening to Beethoven isn't going to make you better if you want to die But what it did for me was give me pause to think, "Wow if something this extraordinary can exist, then just maybe all the voices in my head saying that the world is a hostile, toxic mess may not be true." [Rhodes spent several months in a psychiatric ward for severe depression.]
Sometimes kindness is about hearing the truth I met a lot of psychiatrists and didn't really get on with most until this Irish doctor called Billy who, instead of just giving me a long list of meds and psychobabble, sat down and, for the first time, looked at me and said, "Look, James: I don't know if you are going to be here in a year or not – it's 50:50 – so let's not mess around." He was the first person to speak directly and openly. It really helped.
Revisiting a psychiatric ward for a TV series made me feel wobbly [Rhodes took a piano into a hospital for his Channel 4 series Notes from the Inside.] It's like going to dinner with an awful ex. There was a lot of discomfort going back. But I believe that playing music there was the one thing that somehow can tunnel in through those meds.
I don't want my experiences of sexual abuse to be the focus of everything But I do believe strongly that if someone is lucky enough to be in the public eye, it's essential to talk about it. God knows there are enough celebrities who have been charged with awful child-abuse crimes, but few have stood up and said, "Do you know what? That [abuse] happened to me and it went on for five years – and this is how I came out the other side of it."
Music education can make a huge difference to lives For [Channel 4's upcoming] Don't Stop The Music, I arranged for an orchestra to go to a school in Basildon where the kids had never seen an orchestra and were not even aware of the names of instruments. So, under the cover of darkness, this orchestra in black tie and tails set up in the school. When the kids turned up at 9am, Beethoven began blasting out of the gym hall and as they started to file in this music was just hurled at them. It was magnificent – the shock and awe they felt was huge; kids were putting their hands to their mouths.
If 100 people say a piece was amazing and one says, 'meh,' I want to die I hate being needy. And when I get praise, I don't believe it anyway. I'd like to be immune from criticism and praise; I'd be totally self-sufficient and happy.
Smoking is the best invention ever Every drag is a little hug to me. I can get through anything if I've got a packet of cigarettes. This probably doesn't show me in a positive light!
Why do some people get so offended by swearing or cracking jokes? I feel like saying, "You're offended? Go screw yourself, and don't foist your pathetic moral high ground on me." Calm down, have a cup of tea. There are bigger things to worry about!
James Rhodes's fifth album, 'Five', with works by Bach, Beethoven and Chopin, is out now on his new label, Instrumental Records (jamesrhodes.tv). He is touring in London, Bristol, Watford, Leeds and Manchester from 9 to 20 September. 'Don't Stop The Music' begins next month (registermyschool.co.uk)
Join our commenting forum
Join thought-provoking conversations, follow other Independent readers and see their replies