Jeff Salmon: 'Someone who doesn't gamble hasn't lived'
The 'Four Rooms' star likes dice but has no time for 'Antiques Roadshow'. Tom Latchem met the dealer with lip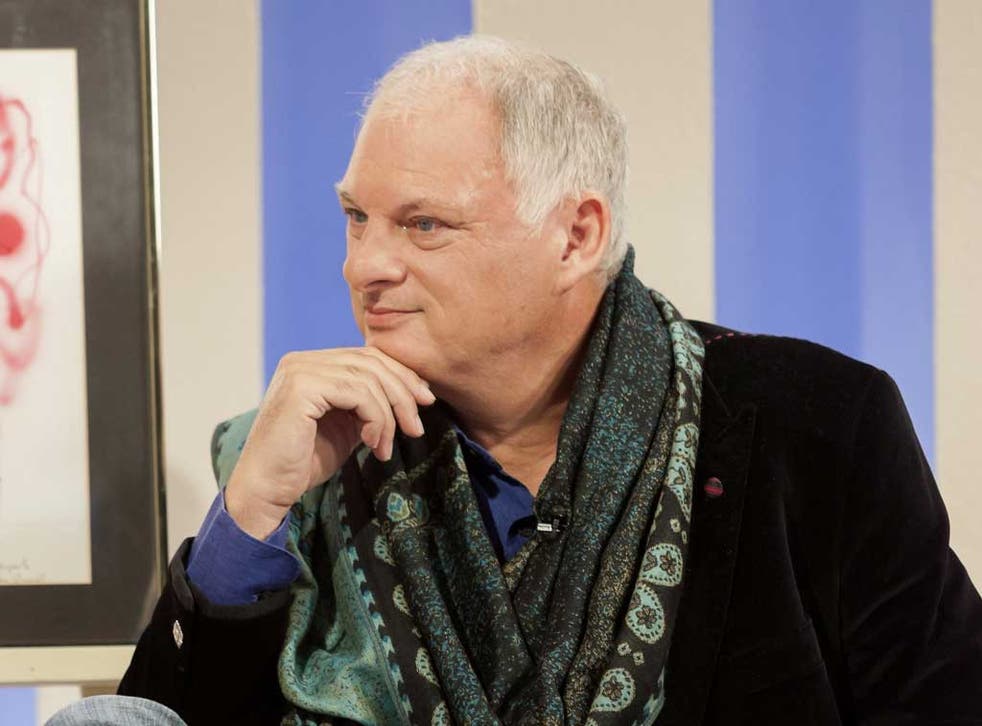 Jeff Salmon isn't prone to modesty. So when the maverick arts dealer and star of Channel 4's blind auction show Four Rooms is asked about newspaper comparisons to Simon Cowell, it seems odd that he even has to think about it. "I admire Simon Cowell for sure, so I suppose I quite like the comparison," he admits, for once hiding his light under a bushel. It doesn't last long. "But it's slightly unfair, because I am older than him and have been at it longer. So I'd say it's more like Simon Cowell is the Jeff Salmon of the showbiz world!"
That's more like it. On a roll, like one of his famous dice, he adds quickly: "I'm taller and better looking, but are we similar? I guess so. We don't pussyfoot about. I say it as it is and don't take prisoners.
"If something is shite, I will say so. I don't want to waste time faffing about. I have better things to do than pick something up if I have no interest in it."
This is the Jeff Salmon that television viewers have come to both love and loathe – a no-nonsense, risk-taking dealer who refuses to suffer fools when it comes to bidding on the strange assortment of items that cross his path. From rolling his dice to decide if he was going to pay £25,000 for one of Amy Winehouse's dresses to paying £1,111.11 for an antique dildo (which, he says, he plans to sell to an unnamed British celebrity) Salmon has made Four Rooms a must-watch programme.
And for those of you who haven't yet caught on, he leaves no doubt why you should – in the process slaying that most venerable of British TV institutions, Antiques Roadshow. "Antiques Roadshow is a wonderful institution but I couldn't give a fuck how much something should be insured for," he roars. "What's Joe Public more interested in – what an insurance company might notionally pay in the event the object gets nicked or damaged, or how much the fucking thing is undoubtedly worth right this second?
"If you want to live in a rose-tinted world, fair enough, but I'm only interested in how much I can buy and sell for. Those who can, become dealers; those who can't, become valuers on Antiques Roadshow."
Salmon reckons it is time we moved on from stuffy old shows like the BBC Sunday night favourite. "Nobody is interested in the 18th century anymore," he insists. "People like things they can relate to. "Antiques Roadshow has not bred any new generations of dealers – but you watch, Four Rooms will.
"The biggest surprise to the channel and producers – although not me – is there are kids who are nine, 10, or 11, tweeting because we are selling things that have been made in their lifetime.
"People will be going through their records looking for something they can sell. They are realising that just because things are old, they're not necessarily rare. It's far rarer to find a limited edition from five years ago. Things with connections to pop stars, and cultural icons sell."
But what is it that makes Four Rooms so compelling? "Every aspect of human sensibility has come out of it – greed, avarice, delusion. It plays to everyone's base instincts. It's better than any fucking soap I've ever seen.
"It's very similar to Dragons' Den. But they have three months after the show to do due diligence on the companies they invest in. We are seeing it in the morning and buying in the afternoon. You put your money where your mouth is.
"On Dragons' Den, many deals do not go through after due diligence. The vast majority of our buys on Four Rooms do, and it is heavy-duty buying. Here you are, buying an item and living on your wits. It is a truly dangerous show. The stress of the programme is worse than anything I've done before."
Salmon is an intriguing character, and captivating company. Worth millions ("I haven't got a clue how much. If you know what you're worth, you ain't worth that much"), he has dealt his way to the sort of luxury lifestyle most people can only dream of.
Despite failing his 11-plus, Salmon managed to land a job at Sotheby's auction house in the 1970s, which first introduced the teenager to the world of dealing – and he found out he was a natural. Now 59, the father of four (his oldest son is 29, his youngest daughter is five – "they keep me on my toes") lives with his partner Lucia, 41, in an upmarket area of north London, where his neighbours include George Michael and Kate Moss.
He owns half a dozen businesses and boasts a contacts book packed with super-rich and A-list clients. Not bad for a lad from east London. But Salmon admits he always had a nose for making money. "Even the house I first owned 30 years ago was three-quarters paid for when I won £45,000 by beating someone at backgammon," he recalls, chuckling. "He was useless and it was very unfair. It was like taking money off a baby. But if I hadn't done it somebody else would."
His best buy came when he paid £60,000 for a walnut desk from an antique shop on Bond Street before selling it at Christie's auction house for £250,000. But of course, not everything goes to plan.
"I have missed out on a few things," he admits. "I bid £58,000 for the lyrics of John Lennon's "A Day in the Life" on the Sergeant Pepper album in 1986, but the Hard Rock Cafe paid £60,000. It then sold for $1.2 million in 2010. You win some, you lose some. But when you lose you make sure you do it with a smile."
And what of his unconventional methods – the use of dice and playing cards to seal a deal? "Daft as it may sound, the dice are always with me. I live my life by them. I feel it's sometimes as easy to throw a dice as make a decision – and a bad decision is better than no decision.
"Somebody who doesn't gamble is somebody who hasn't lived. I want life to be interesting. With all my different businesses I never know what the next phone call will be about, and that's how I like it." And that's why television loves Jeff Salmon.
The final episode of 'Four Rooms' is on Channel 4 next Sunday 20 May at 7.05pm
Join our new commenting forum
Join thought-provoking conversations, follow other Independent readers and see their replies