Jeremy Vine interview: The Radio 2 presenter and Swingometer wielder on Alan Partridge, Gordon Brown, and outlandish graphics
Vine has been a presenter on Panorama, Newsnight and Radio 4's Today. He is now the host of a daily two-hour radio show on BBC Radio 2 and the BBC's chief election analyst
Saturday 02 May 2015 09:24 Comments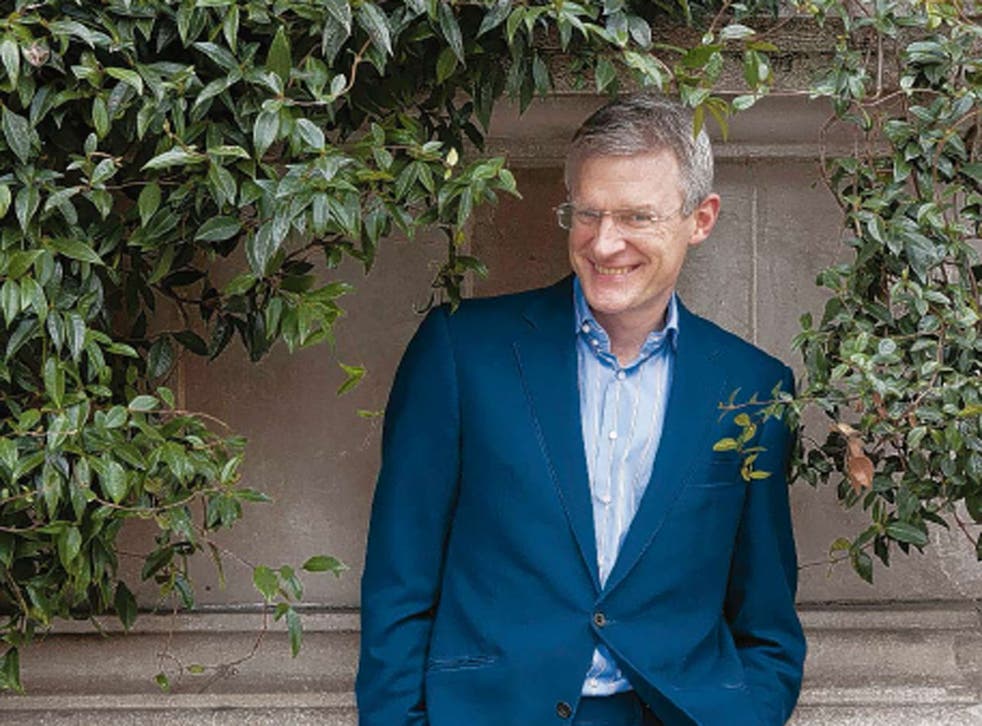 In one of your radio shows you asked who were more evil out of ISIS and the Nazis. You then segue into a piece on the brick shortage. Do you ever have moments when you think 'this might have gone a little Alan Partridge...'?
It was a serious item. "Is Isis the worst we've seen since the Third Reich?", which I don't think is a silly question at all. And then people were saying "well what about the massacre in Rwanda?"and so on. Then there was a record and then a piece about a brick shortage. When you say "is it a bit Partridge?" I think "no, that's the show". The range is incredible. People say to me 'don't you miss Newsnight?' and I think 'well, my show's the only one that can make you cry, you know? Newsnight never did that'.
Do you think Alan has cast a long shadow over British news presenters?
No, not remotely. I think Partridge is hilarious, but Partridge was not real and Partridge had an appalling insincerity. The whole thing was a tosser. I do think that – and I hope I don't sound too serious here – that radio more than TV puts an absolute premium on sincerity and the presenter being real. If you're on air for two hours a day, five days a week, you're never going to be able to have a split personality where you're one person when you walk down the street and another in the studio.
General election 2015: The worst gaffes and controversies

Show all 36
Have any election night graphics been vetoed for being too outlandish?
We do veto a lot of our own ideas. We had an idea that I could go in a balloon and float above the country and then land somewhere. There would be too many practical issues. You've got a lot of movement in the studio that you can't really do. Then it takes a long time to float over the country and go down somewhere. By that time you've got to hand back to David and he's got some more results.
Do you mind negative campaigning?
I don't like this prissy idea that politicians should not be rude to each other. If they want to sling mud, sling mud. Parties have got quite good at playing down events. You have fewer and fewer game-changing events. Bizarrely, I was involved in one during the last election in 2010 because the Gillian Duffy thing happened on my show.
That made for great theatre, politically. On a human level, did you feel empathy for Brown?
I did because it was just so horrendous on every level. When it finished, I went to the editor in the control room and said "that was an incredible moment of radio" and he said "it wasn't radio – it was TV"and he pointed up at the corner of the office and there were three screens all showing the interview. They'd all switched live to it. Everything that could go wrong for Brown did. I felt for him.
You had a Twitter spat with Jeremy Clarkson last year over cycling. Did you contact him to wish him well following his most recent altercation?
Bless him, I'm sure the BBC will miss Clarkson. He added to the tapestry. If I had his number, I would have done. He was obviously under a lot of stress.
What do you think is to blame for the drop-off in the youth vote?
Part of being young is to be allowed to kick the system and if kicking the system is you don't take part, I don't see anything too worrying about that.
Where do you place yourself politically?
I honestly never do, not even in my sleep. When I was at Westminster as a political correspondent, I did five years there. The more I saw inside the actual system, the less I felt I really had any convictions myself. I ended up admiring these politicians who can pretend to have these amazing convictions and even ideology and yet be at the same time, involved in horse trading on everything. It's an amazing skill.
Biography
Jeremy Vine, 49, is the BBC's chief election analyst, replacing Peter Snow as presenter of election night graphics. Beginning his career at the BBC reading news in Northern Ireland, he has also been a presenter on Panorama, Newsnight and Radio 4's Today. He is well known as the host of a daily two-hour radio show on BBC Radio 2
Register for free to continue reading
Registration is a free and easy way to support our truly independent journalism
By registering, you will also enjoy limited access to Premium articles, exclusive newsletters, commenting, and virtual events with our leading journalists
Already have an account? sign in
Join our new commenting forum
Join thought-provoking conversations, follow other Independent readers and see their replies