Jim Davidson: The 'unacceptable' face of comedy emerged this week as Celebrity Big Brother's surprise winner. But how long can he stay out of trouble?
He has been written off as racist, sexist and a homophobe but the unrepentant old-school comic will now be offered a return to peak-time television by his new benefactors at Channel 5
Adam Sherwin
Friday 31 January 2014 20:46 Comments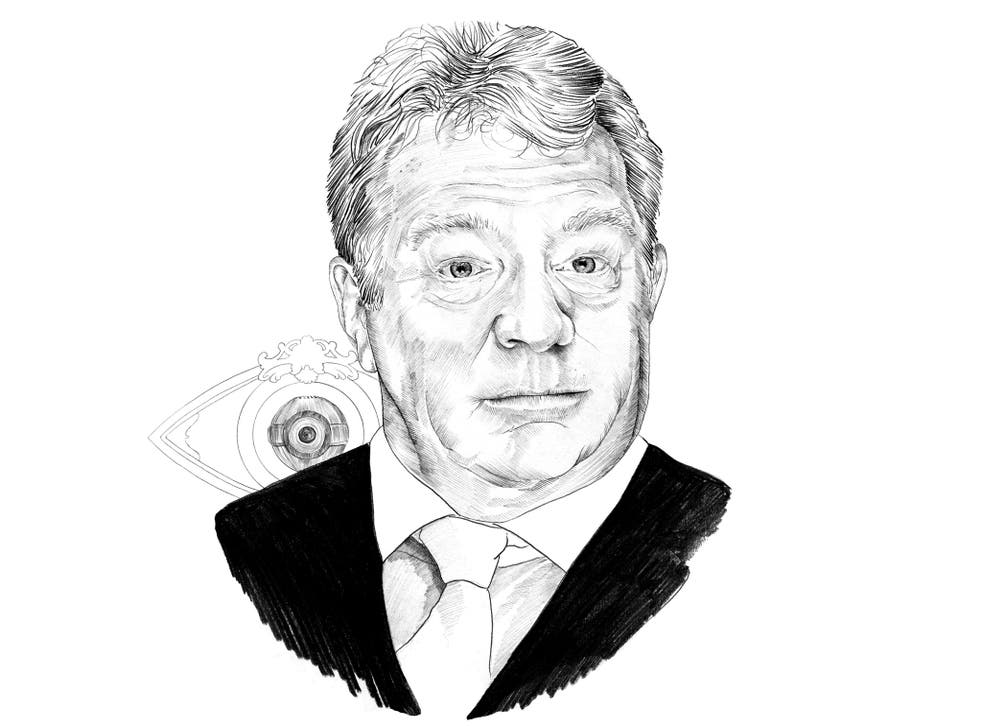 When Jim Davidson entered the Celebrity Big Brother house at the start of January, the comedian was under no illusions about his standing with the public. "I could cure Aids and give £1bn to women's groups and people would still think I was a racist, sexist twat," he said. An unrepentant old-school comic, condemned for spouting misogynist and homophobic views and long banished from prime-time television, Davidson and his shtick appeared dated even before serious sexual allegations had threatened to end his career in disgrace.
But three weeks is a long time in reality TV, and Davidson, who started CBB as a rank outsider, emerged this week as the public's choice after acting as a responsible "father figure" to the show's younger, sex-obsessed contenders and displaying a hitherto undetected kinder, gentler persona. The cheeky cockney comic, who shot to fame in the late 1970s with a routine impersonating West Indians and who once joked about accidentally giving his third wife a "black eye", had been transformed into a tweed-sporting 60-year-old, idolised by runner-up Dappy as an unlikely substitute for the father he lost as a teenager.
The Davidson who was kicked off the ITV celebrity cooking show Hell's Kitchen in 2007 after calling gay men "shirtlifters" has apparently given way to a more tolerant version, who will now be offered a return to peak-time television by his new benefactors at Channel 5. Meanwhile, ticket sales have soared for a 15-date Davidson tour which hits Basildon on Saturday night. A West End run is under discussion. But for many people, Davidson, a staunch admirer of Margaret Thatcher and notorious for singling out disabled people and ethnic minorities during his live shows, will always be a hate figure.
In pictures: Jim Davidson wins Celebrity Big Brother

Show all 6
His transformation from "zero to hero", as the wildly supportive Daily Star put it (owned by Richard Desmond, also proprietor of Channel 5 and an old friend of Davidson's), has happened a year after he was held by police as part of the Operation Yewtree arrests following the Jimmy Savile revelations. It cost him the place he was due to take up in the 2013 edition of Celebrity Big Brother, but Davidson categorically disproved the historic sex abuse claims made against him by retracing his movements from 20 years ago and providing evidence that the allegations were false.
Police dropped the inquiry into him last August, but Davidson, who is writing a book about the experience, lost £500,000 in earnings after stand-up bookings dried up and he was dropped from pantomime. During CBB, Davidson described how he was nearly stabbed at a Charlton Athletic football match following the accusations made against him. "Truth will conquer all," he said, after being named the winner.
According to the leading public relations consultant Mark Borkowski, it is this "wronged man" narrative, allied to some people's scorn for "political correctness", that has helped Davidson to turn round his career. "There was already sympathy for Davidson because he's been through a lot and Channel 5 had to drop him last year," Borkowski said. "He found a new, younger audience in the show because he's able to say things that someone a third of his age wouldn't get away with. It's likely that Richard Desmond wanted the channel to favour him and Channel 5 will be looking to structure new formats around Davidson."
Born in Kidbrooke, south-east London, to a Glaswegian father and an Irish mother, Davidson demonstrated a precocious facility for celebrity impressions. He made his stage debut aged 12, and was invited on to the BBC's Billy Cotton Band Show. Hughie Green didn't take to the young upstart's routine when he auditioned for Opportunity Knocks, the leading TV talent show of its day, but Davidson fared better on New Faces, finishing second in 1976.
Davidson's signature character, the West Indian Chalky White ("Day-light come and I gotta sign on"), prompted accusations of racism and earned him the undying enmity of the "alternative" comedians whose breakthrough soon made such caricatures unacceptable on television.
Davidson moved on to star as a "skirt-chasing" cockney in the sitcom Up the Elephant and Round the Castle, before becoming a Saturday-night television fixture in the 1990s, presenting Big Break and The Generation Game. He was awarded an OBE for charity work and befriended Prince Charles. He started regularly travelling to trouble spots to perform for British troops.
His private life, meanwhile, became tabloid fodder, with Davidson himself detailing in two autobiographies his four failed marriages and a six-year battle against alcoholism. Alison Holloway, Davidson's third wife, described her ex-husband as "violent and unpredictable" during their brief marriage in the late 1980s. The Hell's Kitchen outburst followed further incidents – all of which makes his sudden redemption even more surprising. In October 2003, he asked for wheelchair users sitting in the front row to be removed from a Portsmouth gig because his routine included jokes about disabled people.
Davidson was reduced to performing tawdry pantomimes such as Sinderella and Boobs in the Wood and then moved to Dubai after failing to keep up payments on a £1.4m tax bill. He was forced to put his 16th-century Surrey mansion on the market. Yet as recently as the run-up to this year's CBB, Davidson was still defending the Chalky routine as "cartoon racism which contributed to social tolerance".
Yet CBB presented Davidson with a new role to which he quickly adapted – the only "adult" in a house of infantile celebrities. His victory is credited to a new fanbase of middle-aged female viewers, who warmed to the new, "gentleman Jim". He was even thanked by the mother of contestant Casey Batchelor for looking after her daughter – although Davidson couldn't resist the odd wisecrack about the glamour model's breasts.
There remains frustration among Davidson's contemporaries that a brilliant comedy talent has been frittered away because of views that many people find objectionable. Bennett Arron, an award-winning stand-up who wrote for Davidson, recalled the star once telling a racist joke over drinks in the bar before recording a show. Bennett was appalled, but he recalled: "From the moment the first words appeared on the autocue he nailed it. Every punchline was perfect, every ad-lib very funny. I have never seen such incredible comedy timing."
Borkowski is sceptical about the longevity of Davidson's late bid for "national treasure" status. "Jim has dug a lot of graves for himself in the past," he said. "He is nitroglycerin – he could explode at any time." And while Desmond may have ambitious plans for Davidson, the bigger broadcasters may still steer clear.
Now married to fifth wife Michelle, 17 years his junior, Davidson described his Big Brother triumph, a year after he was sitting in a prison cell, as a "fresh start".
"The last year has been a lot of hard work and a lot of heartbreak," he said, adding: "I'm fully aware that whatever I do, I will still be slagged off by people who don't like me. That goes without saying."
A Life In Brief
Born: James Cameron Davidson, 13 December 1953, Kidbrooke, London.
Family: Youngest of five children, with an Irish mother and a Scottish father. Married to Michelle Cotton since 2010 after four divorces; he has five children
Education: St Austen's School in Charlton and briefly attended a stage school in Woolwich.
Career: His career was launched when finishing second on the talent show New Faces in 1976. He hosted The Jim Davidson Show for several series, Big Break and The Generation Game. Has long courted controversy with his treatment of race, disability and sexuality in his stand-up routines. Winner of 2014's Celebrity Big Brother.
He says: "I'm fully aware that whatever I do, I'll still be slagged off by people who don't like me. I haven't changed. They don't speak to me about it – just each other."
They say: "I'd hate to meet Davidson and find out he's a nice bloke." Stephen Fry
Register for free to continue reading
Registration is a free and easy way to support our truly independent journalism
By registering, you will also enjoy limited access to Premium articles, exclusive newsletters, commenting, and virtual events with our leading journalists
Already have an account? sign in
Join our new commenting forum
Join thought-provoking conversations, follow other Independent readers and see their replies