Jo Frost: 'I've had some real head-on situations with the fathers'
Former Supernanny Jo Frost is going beyond the naughty step and taking on the rest of the family, she tells Charlotte Philby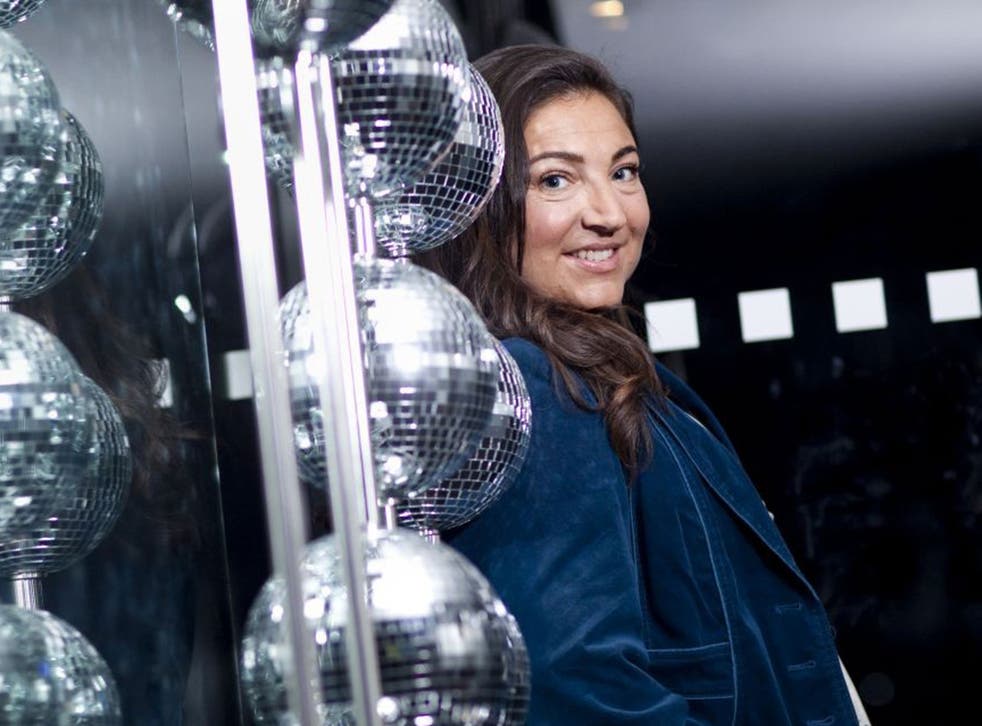 If you thought you had seen the last of Jo Frost, think again.
Having successfully taken her buffed-within-an-inch-of-its-life brand of no-nonsense child-rearing Stateside, Supernanny is back to promote her new book, Jo Frost's Toddler SOS: Solutions for the Trying Toddler Years.
Her seventh parenting manual to date, the new book is touted as a companion volume offering practical, "in-the-moment" solutions for those who are struggling to maintain the level of discipline detailed in her previous bestselling book, Jo Frost's Confident Toddler Care ("That was about your understanding as a parent of your responsibilities and duties," she says. "Toddler SOS comes from parents saying to me, 'I'm in a situation right now. This is what's happening. How do I fix this?'").
Is she done yet? Not even close. "I love [writing]. I can talk the hind leg off a donkey. This way I can give everybody the knowledge and I don't have to be cut."
As long as her publishing house is happy "to facilitate the vision" (it's all "very calculated," she adds) she is happy to keep spouting her home-spun pearls of wisdom, presumably once edited of the charming malapropisms (at one point laissez-faire becomes "la fai-ez", at another Michael Connelly is renamed "Michael Colony").
Given that her books shift millions of copies, this could go on for a while.
Having achieved worldwide fame as a modern-day Mary Poppins minus the brolly and the gentle tongue, the 42-year-old Queen of the Naughty Step, who became a household name on Channel 4's Supernanny after she answered an advert in 2004, is now turning her unblinking gaze from children to grown-ups.
In the US, where she now lives, she has already started filming Family SOS with Jo Frost, in which she single-handedly takes on a whole family.
"I've always been about the parents," she says. "I wanted to do a wider format that would show how I was helping the adults… I've had some real head-on situations with some of the fathers. Not all of that you would have got to see in the old shows. Now you can. It's very raw."
Before hitting our screens in 2004 as a straight-talking, heart-of-gold disciplinarian with a penchant for tight skirts and heels, Frost was living with her father in south-west London, where the family phone had long-been re-christened the Nanny Hotline because of the constant calls from both parents and colleagues demanding her troubleshooting expertise.
In Supernanny, which ran for three series in the UK and was a big hit in the US, Frost and her camera crew set up camp with a succession of end-of-their-tether families struggling to deal with unruly kids. In each episode she would single-handedly whip them all into shape through a process which involved a lot of hands-on-hips head-shaking and thoughtful chastising of both the unruly tots and their emotionally-fraught parents.
Sorting out other people's lives, she says, is her calling. "So often I meet parents who are just exhausted. I want to look at how I can then create space for that person to recover. From the overwhelming state they're in right now, to feel a bit more uplifted, to give them incentive to continue with what's necessary to resolve the issue that they're having with their children. You can't just look at the surface stuff; you have to look at what's created it."
For someone with no formal training, psychoanalysing and then fixing an entire family, as she attempts to in Family SOS, is a big undertaking. Does she feel qualified?
"Yes, I do. I think it is in-the-field experience, which I've had… When you've done over 100,000 hours, what labels you an expert? Reading a text book? Passing an exam? But it's also my make-up as well. I'm highly intuitive – highly. You can say as much to me with what you don't say as what you do say. How you sit. How you don't sit.
"I can assess the situation or somebody pretty quickly. I can look at a photo and tell you about your child's temperament and personality. All that scans in seconds."
She also sees herself as something of a modern-day Isis. "I'm like this," she says, holding two hands out in front of her to demonstrate a constant balancing act on imaginary scales. "I'm not one extreme or the other. I'm saying let's be firm but fair, let's bring a little bit of this and a little bit of that to the middle. Let's not be north or south, let's not be hot or cold. A make-up artist once told me, 'Jo, what you really do is you introduce people to themselves. You put a mirror up and you go, there's the truth, now what?' And that's really what I deliver. You can't mould it into something else. The truth is what it is. You can't shape it, you can't put icing sugar on it. I say, 'This is what we've got. Now, what do you want to do with it?'"
Right now there is a world tour to prepare – "a series of live seminars where I get to talk professionally and have a laugh with the parents as well" – filming her US show, not to mention the new show she is about to start work on in the UK ("I can't say too much about it just now but it's going to be big") and working on her next book, which she also can't talk about.
From growing up one of two children in a "normal" house in south-west London, then spending half a decade living in hotel rooms in the US and Britain while cultivating her Supernanny brand, Frost is now settled in Orange County, California with her American partner Darrin Jackson, a location co-ordinator. "I have a house and I'm in a relationship that I'm happy in and I'm in a good place in my life right now."
With no children of her own and no formal training to speak of, Frost has been criticised in the past for her sledgehammer approach that has tended to be more one-size-fits-all than nuanced or analytical.
In our interview she certainly seems focused on specific themes – namely "troubleshooting" and "the truth" – and she doesn't seem keen to deviate. But she is also warm and funny, the kind of person you can imagine being a positive, if not formidable, influence on a child. When asked about the differences between kids in the UK and the US, she says there aren't any. "All kids go through phases of being clingy or challenging or they test you when you're out in public."
If anything, she says somewhat ambiguously, there is a British tendency to try to disown certain problems. "There was this idea that America was dealing with a situation. 'Oh, that's America.' But actually we've got to start owning that ourselves, taking responsibility." Although she won't be drawn on what these problems might be, she does have a solution, and it's not for the faint-hearted.
"Parents are struggling to make decisions about what's right for their children, finding time and making it a priority, being consistent. Parents are not staying focused or persevering. Everything's too hard, it's too hard. You have to make the effort. You have to go that extra mile."
A touch of frost: Favourite things
Where was the last place you went for dinner?
Take away steak – cremated – from Mastro's steakhouse in California
What was the last album you bought?
The new album by Bruno Mars, above, Unorthodox Jukebox.
What was the last book you read?
The Black Box by Michael Connelly.
What was the last gig you attended?
It was a show by the singer Jill Scott who is a good friend. We met crossing in hotels.
What was the last sporting event you attended?
The Lakers. Now that I live in Cali, I go to basketball games all the time.
What was the last film you saw?
The Sweeney
Join our new commenting forum
Join thought-provoking conversations, follow other Independent readers and see their replies