John Lloyd interview: The TV producer on his cure for depression, and his new-found love of New Year's Eve
Lloyd is the creative mind behind shows such as 'Not the Nine O'Clock News', 'Blackadder', 'Spitting Image' and 'QI'. He currently presents BBC Radio 4's 'The Museum of Curiosity'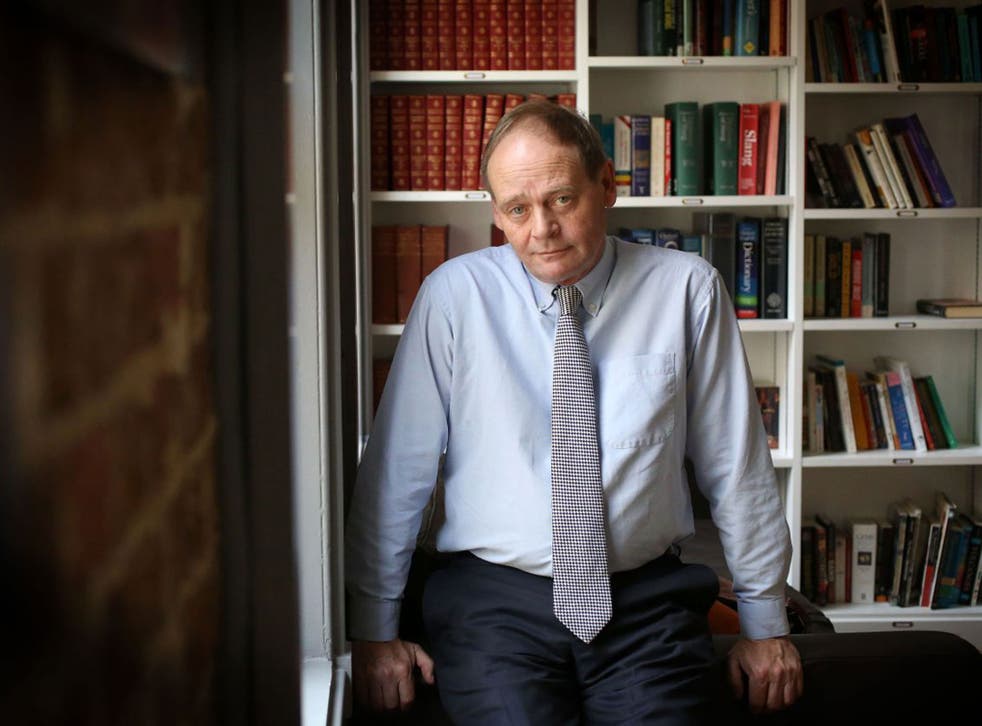 It took me till I was 42 to realise quite how ignorant I was I was an argumentative undergraduate at Cambridge [studying law at Trinity College] who thought I knew stuff. But with QI, every day I realise my horizon of ignorance expands further into the distance. I'm proud to say I'm ignorant, and knowing that is fantastically relaxing, as you don't feel you have to compete any more.
Truth changes all the time With science, you discover new ways of looking at the world, which means Einstein undoing things that Newton thought. There's a brilliant book called The Half-Life of Facts [by Harvard mathematician Samuel Arbesman], which argues that all science knowledge – except maths – has an expiration date, a half-life like a radioactive element. So in medicine, for example, students are taught that within 30 years, half of what they have learnt will be out of date – but they don't know which half.
We made Thatcher's Cabinet famous When we announced to Central TV that we were going to build the entirety of Thatcher's inner cabinet for Spitting Image, in 1984, someone said, "But no one knows who they are!" I said, they don't know now, but they will.
Culture news in pictures

Show all 33
The end of 'Blackadder' was an accidental masterpiece We had five minutes to do the last scene, and no time to rehearse. At "Action", [Rowan Atkinson, Tony Robinson and Hugh Laurie ] tried to climb up the ladders and over real barbed wire for the first time, in pitch-black darkness: there were constant cries of "ouch", while no one had told them pyrotechnics would be going off, so they were mumbling and just not trying; I was cringing with embarrassment. But when we got to the edit, someone said, "Go black and white." Another said, "Slow them down to half-speed and fade them out, like they've become ghosts – and fade up some poppy fields." And something marvellous happened.
There's some deep flaw in me that associates writing with smoking I can't write more than two lines of an email without it. Ten years ago I was hypnotised to give up. I went to see a woman and I came out 40 minutes later and I wasn't a smoker. I could do most things without a cigarette – have a drink at the pub, public speaking. But there seemed to be this lock binding writing with smoking: I could either write or not smoke, but not both. And I feel nervous about uncovering why those two things are so connected.
Depression is a form of selfishness But saying it's a type of egotism is not meant to be cruel or heartless, it's meant to help. I had a crisis in my early forties, which started as a search for the meaning of life. I'd been successful, had kids, a flat and a couple of cars, but I woke up one day and couldn't see the point of being alive. While you need medicine for physical illness, with depression it's about digging yourself out of it. And I believe that changing your attitude makes that possible. For me, it meant a lot of reading: interestingness is the cure for the mind. It took three years for the worst to go, but it worked for me.
I used to hate New Year's Eve I was a gloomy sod. I used to look back on the year gone by and think, I really screwed that up, and I was apprehensive about the year to come. But since I got over my crisis, I've spent the past 15 years going up to a big house in the [Scottish] Borders with several families and we have a ceilidh; a local band comes and plays and there's dancing, which is beautiful.
John Lloyd, 64, is the creative mind behind shows such as 'Not the Nine O'Clock News', 'Blackadder', 'Spitting Image' and 'QI'. He currently presents BBC Radio 4's 'The Museum of Curiosity'. '1,234 QI Facts to Leave You Speechless' (£10.99, Faber & Faber) is out now
Join our new commenting forum
Join thought-provoking conversations, follow other Independent readers and see their replies