Juliet Stevenson interview: The actor on Wolf Hall, King Lear, and class in British theatre
Stevenson is regarded as one of Britain's leading actors, having played a range of TV and stage roles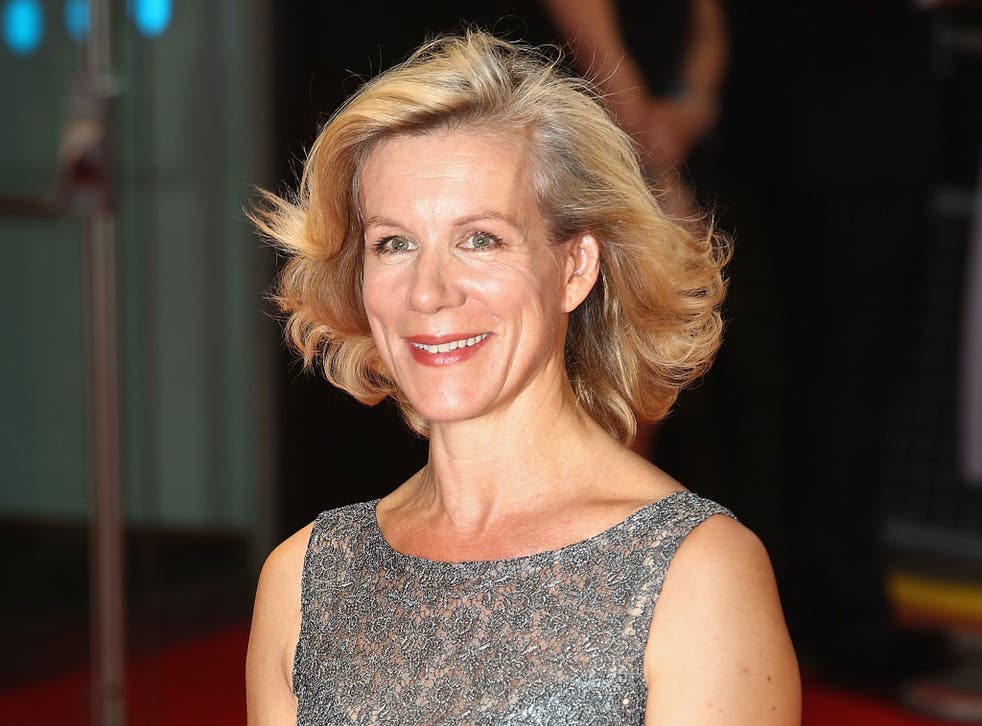 You've played a number of monumental female roles – Winnie in Happy Days, Hedda Gabler, Cressida, Isabella in Measure for Measure. Which have you felt you got to know the best?
I suppose you are always very preoccupied with the character you are playing at the moment and I don't think I have known any character as well as I know Winnie now. We've gone on and on discovering new resonances, discovering new connections between different parts of the play. But also, all those great Shakespearian heroines. Rosalind – she bubbles around the bloodstream, too. She's an amazing character. I called my daughter after her – she had a big impact.
Do roles stay with you?
Oh, definitely. I think any character you play is a strange hybrid between the role that has been written by the writer and you. You make very personal choices and you are using your own experience, your own sensibility to shape what you find in the text, so there's Winnie on the page and a Winnie on the stage – she is going to have quite a lot of me in it, but hopefully only the bits of me that connect to who Beckett has written. The job is to play the character as written, not to pull the character towards yourself which would have been very boring. What you end up with is always some strange, hybrid creature.
You've spoken before about the lack of roles for older women. Do you ever look at male characters and wish you had the chance to play them?
Yes, I do. I hardly ever watch telly, but I watch Wolf Hall. It has these amazing roles for men in their middle years and then you look at the women. Where are they? One of the things that made me want to act was when I was 15, a group of five actors came in to our school and did a jeans-and-T-shirt-version of King Lear and I was blown away. I think it was the first Shakespeare I had ever watched. King Lear for teenage girls is saying everything you wanted to say. The scale of what he was experiencing matches the scale of what teenage girls are often going through in a troubled adolescence and I always think back and think, no I didn't want to play Cordelia as a teenager, I wanted to play King Lear.
There's an upstairs-downstairs dynamic to The Village. Do you think that is something that resonates today?
Yes, absolutely. It has never been truer. The Village is very occupied with class and I think Britain is still so shaped by class. Thatcher trying to tell us that we are now in a classless society was absurd. There is still phenomenal inequality and injustice. You only need to look at our Government to see how many of them came from privileged backgrounds. We are being governed by a bunch of people who have never waited for a bus in their life. Who may never have had to make a week's budget for their families.
And what do you think of Julie Walters' comments that she, coming from a working-class background, wouldn't make it as an actor today?
When I went to Rada, all the kids there were working-class kids. The notion that Rada was a place for the posh was completely ridiculous. It was absolutely not – it was quite the opposite. Now, I do worry a lot about it. I get letters every week from people desperately asking for money and grants. How many actors can pay tens of thousands of pounds? Most actors can barely afford to live, let alone repay large amounts of loan.
Biography
Juliet Stevenson, 58, is regarded as one of Britain's leading actors, having played a range of TV and stage roles. She is currently appearing in Samuel Beckett's 'Happy Days' at the Young Vic in London and plays Lady Clem in 'The Village' on BBC1 – the complete second series of which is available on DVD on 9 March. She lives in north London with her long-term partner, anthropologist Hugh Brody, and their two children
Register for free to continue reading
Registration is a free and easy way to support our truly independent journalism
By registering, you will also enjoy limited access to Premium articles, exclusive newsletters, commenting, and virtual events with our leading journalists
Already have an account? sign in
Register for free to continue reading
Registration is a free and easy way to support our truly independent journalism
By registering, you will also enjoy limited access to Premium articles, exclusive newsletters, commenting, and virtual events with our leading journalists
Already have an account? sign in
Join our new commenting forum
Join thought-provoking conversations, follow other Independent readers and see their replies