Kitchen confidential: Arnold Wesker
'There was no money so I sold my stamps for fish and chips'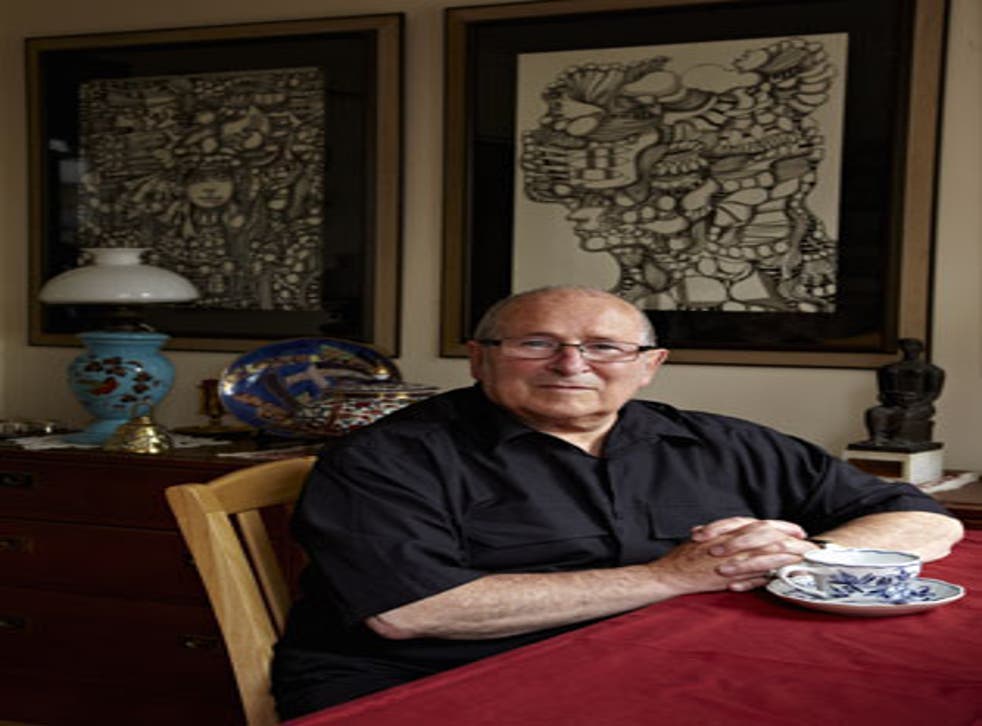 My earliest food memory...
Having matzo brie, which is broken matzos (unleavened bread) soaked in hot water then folded into two whipped eggs, fried in butter, and eaten half with salt, half with honey. Though there was no honey around in my childhood – that became a middle-age taste.
My favourite cookbook... Of course it has to be my wife's book Dusty Wesker's Cookery Book. It's a journal kept over the period of a year during which we entertained friends and family and many, many visitors from abroad – breakfast, lunch, dinner, Sunday brunches. The recipes were of the dishes she offered them. It was a busy year. The book gives you two for one: recipes and – if you're interested – a peek into a year in our life.
My top table... The Wolseley, Piccadilly, a restaurant of space and elegance with an arresting menu of surprises. It was the restaurant we chose for my knighthood lunch. I was determined to give my family the complete luxury experience. My peers had chosen me to be knighted – to hell with the cost!
My guilty pleasure... Fish and chips. My taste for it comes from childhood. We lived in Fashion Street off Brick Lane, and round the corner there was a shop called Alf's Fish and Chip Shop. I remember Alf's corpulent wrestler's shape, and the metal-top bar, behind which were wrapped the fried feasts in, yes, newspaper: they were war days, no grease-proof sheets. Also, I remember one particular day, when I must have been about 10, and there was no money at home to buy food for supper. So I gathered my stamp collection and went to a stamp shop, where the man bought my collection for £3.10s and that paid for that evening's meal of fish and chips. How could I not throughout my life weaken at the smell of them?
The strangest thing i've eaten... Fillet steak with vanilla ice-cream. There's a story behind it, from my days doing National Service. While I was stationed at a camp in the Cotswolds, I formed a close friendship with two others – so close that we were envied, particularly by a tall, gangly chap who claimed he was Canadian. He was just trying to make himself interesting in the hope of becoming a fourth member of our group. One of his ploys was an attempt to interest us in a new dish he claimed was a Canadian speciality: steak with vanilla ice-cream. Of the trio, I was the only one who tried it – and, God knows why, I liked it. For many years I ordered it and enjoyed the confusion of waiters who had brought the steak alone, imagining the ice-cream was for later.
My dream dining companion... I hope I can bend the rules and have two, Rose Tremain and Richard Holmes – one a novelist, the other a biographer, both dear friends who keep my spirits high. We laugh a lot together. There was one memorable weekend we spent in my Welsh cottage set high in the Black Mountains when, together with my assistant, we walked the hills armed with picnic food and bottles of champagne and, for reasons none of us can now recall, laughed non-stop till we ached and couldn't stand upright. The danger might be that we'd disturb the other diners.
My tipple of choice... It used to be red wine until, in the mid-1980s, I lost my sense of smell and with it my tastebuds. There are still a few vintage bottles in the garage but now, by and large, my tipple is whisky – around 5pm I enjoy a crude swig from something ordinary such as a Chivas Regal. I wish I knew more about the differing whiskies which abound – I'd like to be an authority on something, as [the writer] John Fowles was on palaeontology, [the playwright] Harold Pinter was on cricket, and [the novelist] Kingsley Amis was on jazz. I know only how to write plays. That'll have to do.
Sir Arnold Wesker, 79, is a dramatist. His play 'The Kitchen' is at the National Theatre, London SE1 (020 7452 3000, nationaltheatre.org.uk) until 6 November
Register for free to continue reading
Registration is a free and easy way to support our truly independent journalism
By registering, you will also enjoy limited access to Premium articles, exclusive newsletters, commenting, and virtual events with our leading journalists
Already have an account? sign in
Register for free to continue reading
Registration is a free and easy way to support our truly independent journalism
By registering, you will also enjoy limited access to Premium articles, exclusive newsletters, commenting, and virtual events with our leading journalists
Already have an account? sign in
Join our new commenting forum
Join thought-provoking conversations, follow other Independent readers and see their replies