Maisah Sobaihi: Heard the one about the Saudi woman at the Edinburgh Fringe?
Nick Clark meets a performer who wants to tell a different Arab story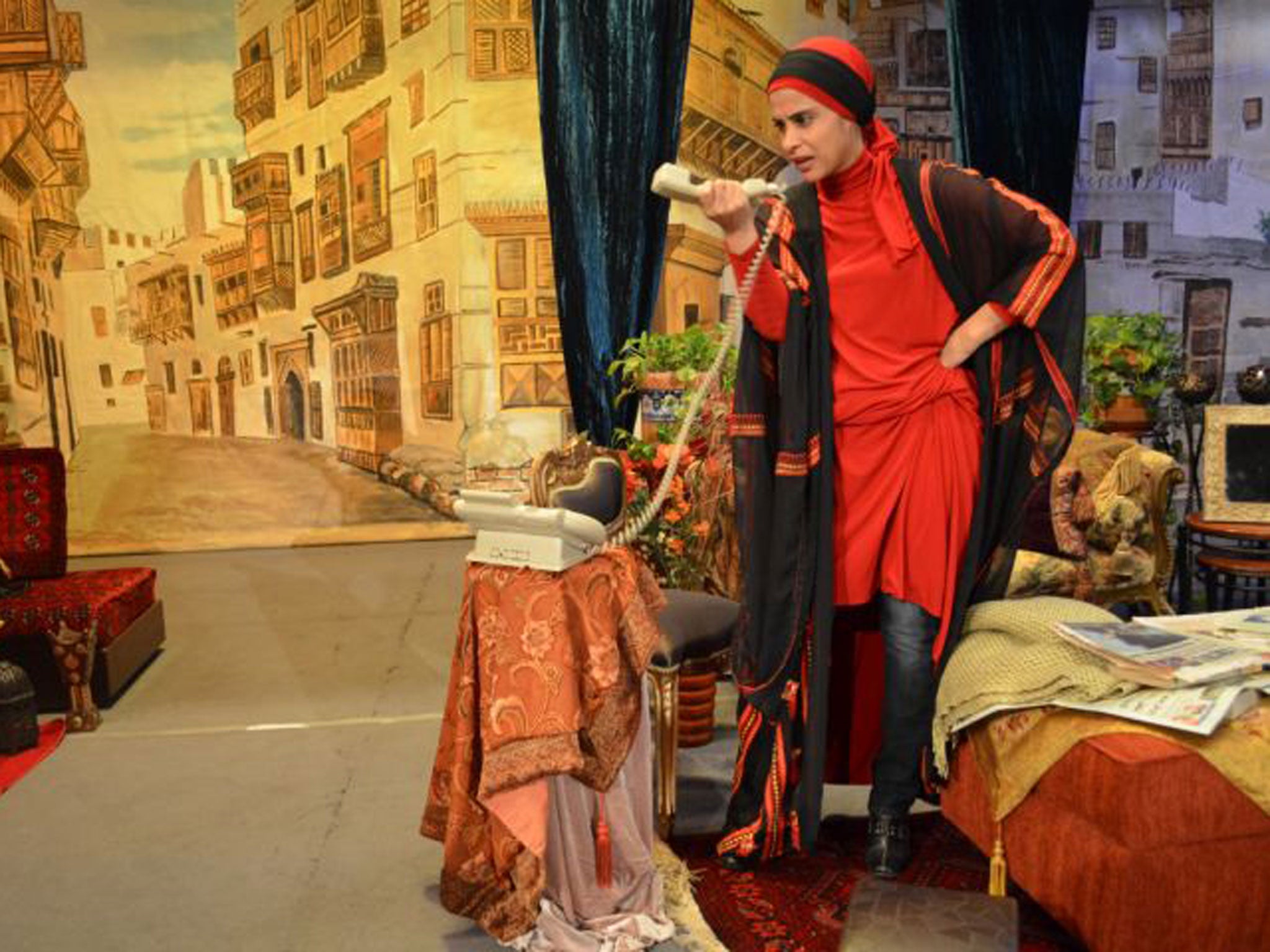 A female Saudi academic will become the first person from the Arab country to perform at the Edinburgh Festival Fringe – in a play designed to smash Western pre-conceptions.
Maisah Sobaihi hopes her one-woman show will demonstrate how women "are contributing to society and social development" in Saudi Arabia – and stress the recent positive developments in a country notorious for its sexist attitudes.
The academic, writer and performer will stage Head Over Heels in Saudi Arabia for two weeks at Spotlites @ The Merchants' Hall, starting later this month.
She has spent seven years developing the show – which has a light-hearted tone and is not intended as a protest work – to lift the veil on what it is like to be a woman in Saudi Arabia.
Ms Sobaihi, who lectures at a Jeddah university, told The Independent: "Women have always been a very positive force in Saudi Arabia; they are just a bit more visible now.
"It's a reality that we can't drive, but that does not define us. We are productive women and that is something I would like to put forward.
"Women are contributing to society and social development. The fact that there are 30 women in parliament is a development. I'm trying to show some positive elements. Yes we have challenges but we're facing them."
Ms Sobaihi said there was a "need for greater dialogue between the West and Saudi Arabia. Little is known and women are portrayed from the outside in a certain light that isn't correct. I'm sure people are surprised a woman can stand on the stage in the first place."
From 2015, women will be able to vote for the first time, and King Abdullah has implemented some reforms, but women still face restrictions on travel abroad, driving and cycling, and some are electronically monitored.
Ms Sobaihi has spent much of her savings to bring the play to the Fringe, but she said that being the first Saudi to perform there – according to the organisers – gave her "goosebumps".
"So little is known about Saudi Arabia, but more and more Saudi artists are coming to the outside world now. I am happy to be a part of that group," she said. "It just so happens I'm hitting Edinburgh first."
It has been a long time in the making, as the academic and performer said she had first planned to come to the Fringe six years ago.
"It was too ambitious as I didn't realise it would be so expensive. So I realised I had to keep saving," she said. "It took me a few years but now I'm putting in most of my savings to come and create that dialogue."
While Ms Sobaihi was born in Saudi Arabia to Saudi parents, part of her childhood was spent in California and she studied for a doctorate in London at Kings College.
She defines herself as "conservative" and said she had never fallen foul of the religious authorities in Saudi Arabia. "I have been working on the norms. My objective is not to upset anyone but move forward in a way that is better for everyone. "
Ms Sobaihi predicts that the performing arts are set to enjoy a boom in Saudi Arabia, helped by the construction of the King Abdulaziz Centre for World Culture and Arts, in the Eastern Province, which is due to open in 2015.
"The arts in Saudi Arabia have been really growing. I'm proud that Head over Heels was born there. I want to continue developing there."
For the moment she is looking forward to bringing her play to Scotland, adding with a grin: "I have the confidence now to face the British critics who can be a bit harsh. I send them the message to go lightly on me."
Tymoshenko pays a flying visit to fringe
Yevhenia Tymoshenko caused a stir in Edinburgh this week as she paid the festival a fleeting visit to support the play about the imprisonment of her mother, the former prime minister of Ukraine.
Who Wants to Kill Yulia Tymoshenko? prompted muted protests on its world premiere on Thursday with two Ukrainians, believed to be supporters of the current government, picketing the production. The production focuses on the former prime minister's growing friendship with her cellmate, a prostitute framed for murder.
Nick Clark
Join our commenting forum
Join thought-provoking conversations, follow other Independent readers and see their replies