My Secret Life: Chuck Palahniuk, author, 49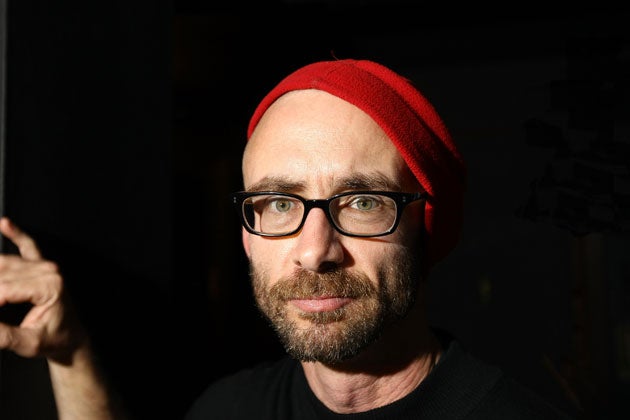 My parents were... timid towards the world. They passed that on, very much.
The household I grew up in... was organised, it was meticulous. They had four children; six people caged in.
When I was a child I wanted to... be either a dog or a priest. I think I have achieved some aspects of both.
If I could change one thing about myself... My cowardice.
You wouldn't know it but I'm very good at... listening. People come to me about their dreams.
You may not know it but I'm no good at... driving cars.
At night I dream of... dessert.
I wish I'd never worn... Hammer pants – those very baggy pants from the 1980s.
What I see when I look in the mirror... My ageing Ukrainian uncles. It's a comfort – it's nostalgic.
My favourite item of clothing... Brooks Brothers slim-fit men's dress shirts. I could not count them, they are unnumbered.
I drive/ride... a Toyota Prius and a Toyota pick-up truck.
It's not fashionable but I like... country and western music; I love Hank Williams.
My house is... covered in dog hair. I've got two dogs, they're Boston terriers and they're allowed everywhere.
My favourite work of art... the Space Needle in Seattle, because it's such a demonstration of optimism.
A book that changed me... It's by Denis Johnson and it's called Jesus' Son. It's short stories and it demonstrated a very loose kind of narrative that I'd never seen before – the narrative was extremely honest and non-manipulative, it was self-effacing and it wasn't about making the writer look good.
Movie heaven... If there had been zombies on the iceberg when the Titanic hit it, that would have made a much better movie.
The last album I bought... A 'best of' compilation of Philip Glass.
My secret crush is... Boy, that's another tough one. It's an oxymoron. Can I have several? I think my heart always goes out to men at the peak of their celebrity who checked out. There's such an odd, horrible trend in my lifetime for it – Kurt Cobain, David Foster Wallace, Alexander McQueen, Heath Ledger.
My greatest regret... That I didn't see my father before he was killed.
My real-life villains... Anybody who tortures animals.
The last time I cried... My mother's funeral, two years ago.
My five-year plan... To finish the cycle of three novels I'm writing about a dead little girl in hell, and to get health insurance.
What's the point? Oh, how to be clever on that one? The great philosopher Thomas Aquinas said that hell is where you go when you're not becoming the person God wants you to be. So the point is to become the person you planned to be.
My life in six words... Good boy, bad boy, old man.
A life in brief
Charles Michael Palahniuk was born in February 1962 and grew up in the state of Washington. He graduated in 1986 with a BA in Journalism from the University of Oregon. Palahniuk began writing at 32 and his debut novel, Fight Club, was made into a major movie in 1999. In the same year, his father was murdered. He has published 14 books, including Snuff, Pygmy and Tell All. His latest novel, Damned, is published this Thursday. He lives between Portland, Oregon and Seattle, Washington
Join our commenting forum
Join thought-provoking conversations, follow other Independent readers and see their replies