My Secret Life: Don Paterson, 49, poet
I'm very good at origami'
Holly Williams
Wednesday 06 June 2012 20:57 Comments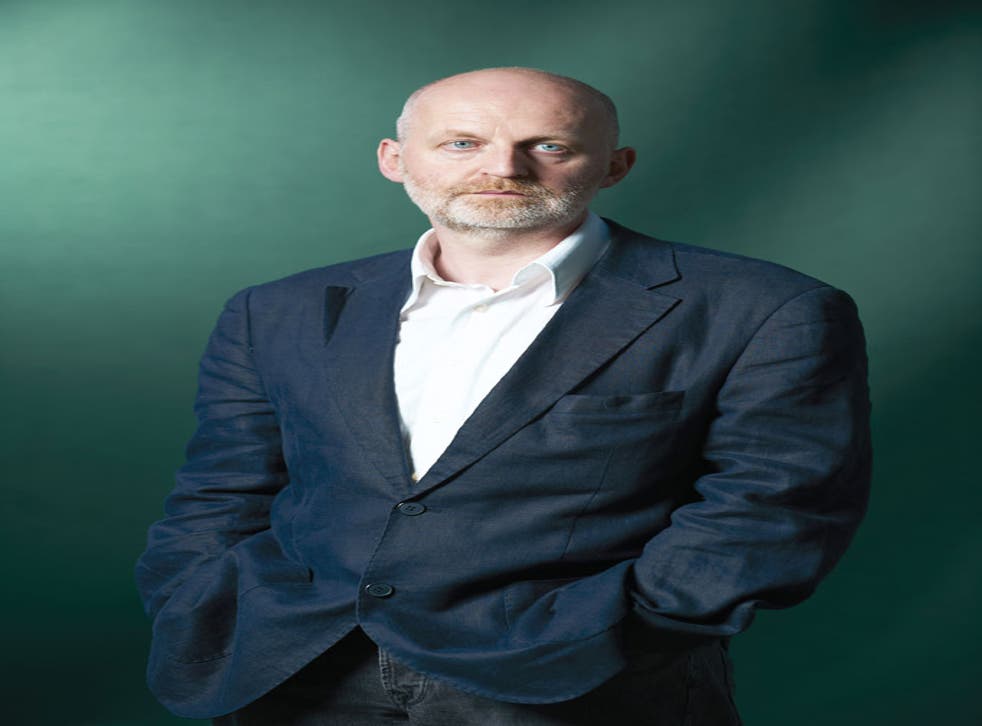 My parents were... irrationally supportive. Still are. When I was about 12 I realised I'd have to fuck myself up, as they were refusing to.
The household I grew up in... was small. And noisy.
When I was a child I wanted to be... a minister, like my grandfather. The appeal of standing up and telling folk what to do, I guess.
If I could change one thing about myself... My sugar addiction. "Anything from the minibar, sir?" "Just the Mars Bar." If I'd had a Mars Bar for every time I'd had that conversation. Oh hang on: I did. Etc.
You wouldn't know it but I am very good at... origami. I had a misspent childhood creasing bits of paper very, very carefully.
You may not know it but I'm no good at... swimming. 'No good' overstates my ability. Also telling right from left. Even if I make the L-shape with my finger and thumb, I still can't tell if it's the right way round.
What I see when I look in the mirror... Food on my clothes, usually. Often it was something someone else was eating. But then I instinctively tend to avoid reflective surfaces.
It's not fashionable but I like... Glen Campbell. Angel Delight.
I drive/ride... Eccos: I'm a dedicated pedestrian. Can't drive, can't swim, can barely ride a bicycle, so shoes are a major expense.
My house is... sold. Yay.
My favourite building... The Frick, in New York.
A book that changed me... The Trouble with Being Born, by EM Cioran. Much funnier than it sounds.
Movie heaven... I'd love to say The Dekalog, but the truth would be more like The Day After Tomorrow.
The last album I bought/ downloaded... Samiyam, Sam Baker's album. Pretty good.
My secret crush... Timothy Olyphant. So sue me. There are certain kinds of human perfection that transcend one's 'orientation'.
My real-life villain... ACL Blair.
The person who really makes me laugh... Alec Baldwin as Jack Donaghy in 30 Rock.
The last time I cried... Oh God. Hotel for Dogs? Bridge to Terabithia? The Christmas John Lewis advert? I cry at anything.
What's the point? To accept there isn't one and be cool with it.
My life in six words... Everything changes, so you should too.
A LIFE IN BRIEF
Don Paterson was born in 1963 in Dundee. He moved to London in 1984 to work as a jazz musician, and began to write poetry. In 1992, Faber published his collection, Nil Nil, which won the Forward prize for best first collection. He's since published four further collections. In 2004 his collection Landing Light won the TS Eliot prize and the Whitbread prize. Paterson received an OBE in 2008, and teaches poetry at the University of St Andrews. He will be in the Poetry Arena at Latitude Festival on 12-15 July
Register for free to continue reading
Registration is a free and easy way to support our truly independent journalism
By registering, you will also enjoy limited access to Premium articles, exclusive newsletters, commenting, and virtual events with our leading journalists
Already have an account? sign in
Join our new commenting forum
Join thought-provoking conversations, follow other Independent readers and see their replies