My Secret Life: Jo Whiley, 47, radio DJ
'I wanted to be in musicals'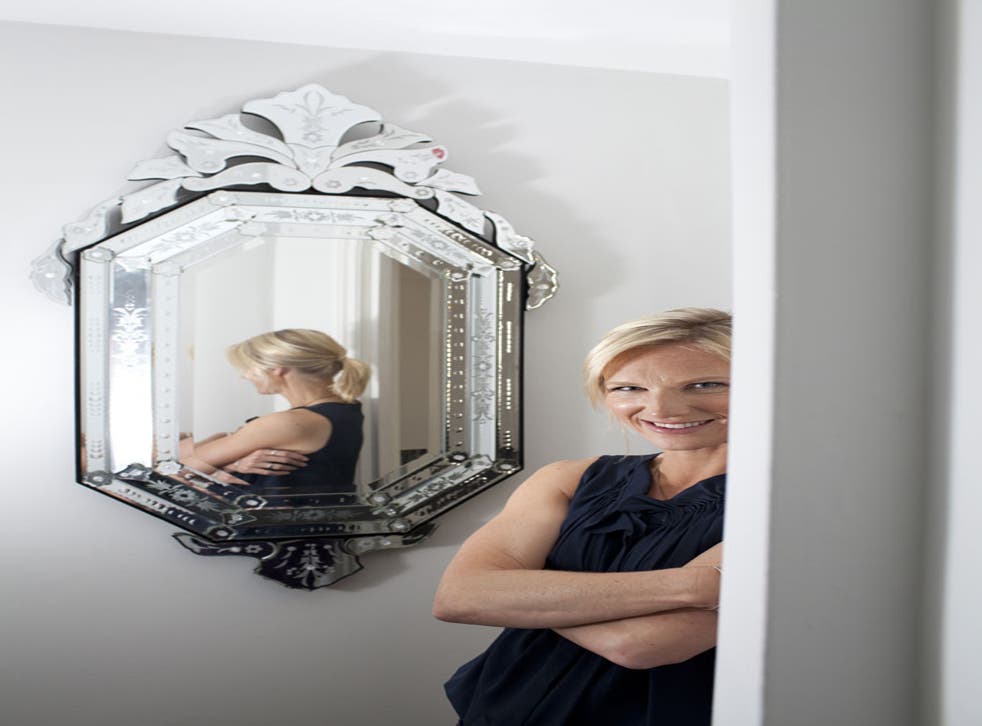 My parents were... at the heart of everything wherever we lived; they were the ones organising the Jubilee party, the toy library, swimming clubs, fundraising...
The household I grew up in... Really standard middle-England, so normal it's not true. But loving, happy and chaotic.
When I was a child I wanted to be... in musicals. I'd watch them and be really churned up inside because I wanted to be on stage in the main part.
If I could change one thing about myself... I wouldn't actually change anything. As you mature you just come to accept yourself for what you are.
You wouldn't know it but I am very good at... swimming. I used to swim for the county. Once you've got that competitive edge you never lose it – I can never just splash around with my family.
You may not know it but I'm no good at... singing or dancing – so that ruled out the musical career! I sound a bit like Billy Bragg, and I have no rhythm whatsoever.
I wish I had never worn... a lime-green top for presenting the Mercurys. I saw it in a shop on the way and thought "That'll do". When my husband arrived he mouthed at me, "What are you wearing?".
What I see when I look in the mirror... Someone who's incredibly lucky – I've got four kids and a dream job and I'm aware a lot of people have a lot less. Every day I count my blessings, which sounds hippy-dippy, but I've realised how lucky I am.
I drive... a VW Caravelle, because it's massive. With four kids, you inevitably have all their extra friends, too. We don't really go on holiday – we go on tour.
My house is... We live in a barn conversion. The door is always opening – it's like a village, there are always people round the table or a party going on.
A book that changed me... Such a cliché, but it's Waiting for Godot. I read it and became obsessed with the futilityof life...
My favourite building... Broadcasting House. I've been working for the BBC now for 20 years, but I remember going to do work experience at Radio 4 and getting lost in the bowels of it – it's like a ship.
The last album I bought... Hot Chip's new one. I'm a massive fan of them.
My greatest regret... That I didn't do the right course at uni. I did Applied Languages and I got terrible grades. I didn't really have the nous to know I could quit. It was a miserable three years.
The person who really makes me laugh... Phil from Modern Family. He's uncannily similar to my husband, Steve.
What's the point? To cherish every moment with the people you love. To not think too deeply and jump off a cliff.
A LIFE IN BRIEF
Jo Whiley was born in Northampton in 1965. She studied in Brighton, then began working for BBC Radio Sussex. She presented on Radio 4 and became band-booker for Channel 4's The Word. Whiley joined Radio 1 in 1993, and in 1998 was voted DJ of the Year at the Sony Radio Awards. She published a memoir, My World in Motion, and last year joined Radio 2. Whiley is a Kingsmill's Big Lunch 2012 ambassador (facebook.com/ kingsmill). She lives in Northamptonshire with her husband and four children
Join our new commenting forum
Join thought-provoking conversations, follow other Independent readers and see their replies