My Secret Life: Jodi Picoult, 45, author
'I have a crush – but it's cougarish'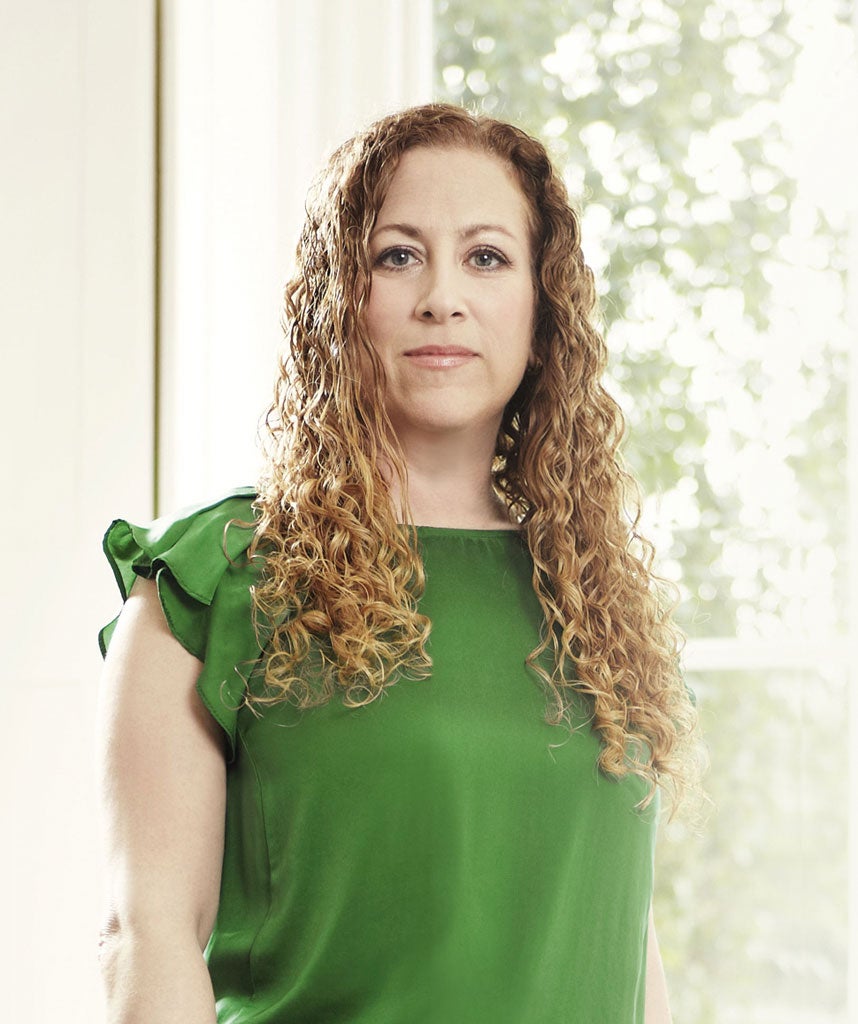 My parents were... crazy in love. They still are, and I think they were great role models for me because they complete each other.
The household I grew up in... I grew up in suburbia, and all the houses [looked] exactly the same. I never noticed till I went back there with my husband.
When I was a child I wanted to be... a writer. I thought about it the way little girls dream about being an actress or a ballerina – I never thought it would actually happen.
If I could change one thing about myself... my hair would be straight. I've had it chemically straightened and flat-ironed – it hits my butt, it's that long – but it also takes about five hours.
You wouldn't know it but I am very good at... baking. In fact, if I wasn't a writer I would be a pastry chef.
You may not know it but I'm no good at... skating. I can stand up on the ice, but I do not know how to stop.
At night I dream of... My most recent was about my daughter's chemistry teacher, who said he would fail me if I didn't make sage mayonnaise overnight.
I wish I had never worn... When I was a kid I had a Dorothy Hamill haircut – a little bowl cut – but of course I had curly hair and it just really didn't work.
What I see when I look in the mirror... A surprise, because I've lost a lot of weight.
My favourite item of clothing... A sweatshirt with the proposal Mr Darcy gives to Elizabeth Bennet written on it.
It's not fashionable but I like... a pair of furry black ski boots, like something a yeti would have. My daughter will not be seen with me in public when I'm wearing them, but I love them.
My favourite work of art... Rodin's The Kiss.
A book that changed me... Gone With the Wind – I read it when I was 12 and it was the book that made me really want to be a writer, and to think, I can do this.
Movie heaven... Shakespeare in Love: brilliant, brilliant movie.
My greatest regret... That I went straight to work after university. I wish I had been brave enough to travel and put real life off for a while.
My secret crush... I have two: one legit – Hugh Jackman – and one cougarish – Jeremy Irvine.
My real-life villain... Right now, Republicans in America. If I get onemore automated call from Ron Paul or Mitt Romney...
My five-year plan... Keep doing what I'm doing.
My life in six words... Writer, mum, wife, occasional wonder woman.
A LIFE IN BRIEF
Jodi Picoult was born in 1966 in Long Island. She studied creative writing at Princeton, and wrote her first novel, Songs of the Humpback Whale, in 1992. She has published 18 novels in 35 countries, and frequently tops bestseller lists. My Sister's Keeper was made into a film, and her latest novel, Lone Wolf, is out now. Picoult will be appearing at London's Southbank Centre on 28 March. She lives in Hanover, New Hampshire, with her husband and three children
Join our commenting forum
Join thought-provoking conversations, follow other Independent readers and see their replies