My Secret Life: Keeley Hawes, actress, 35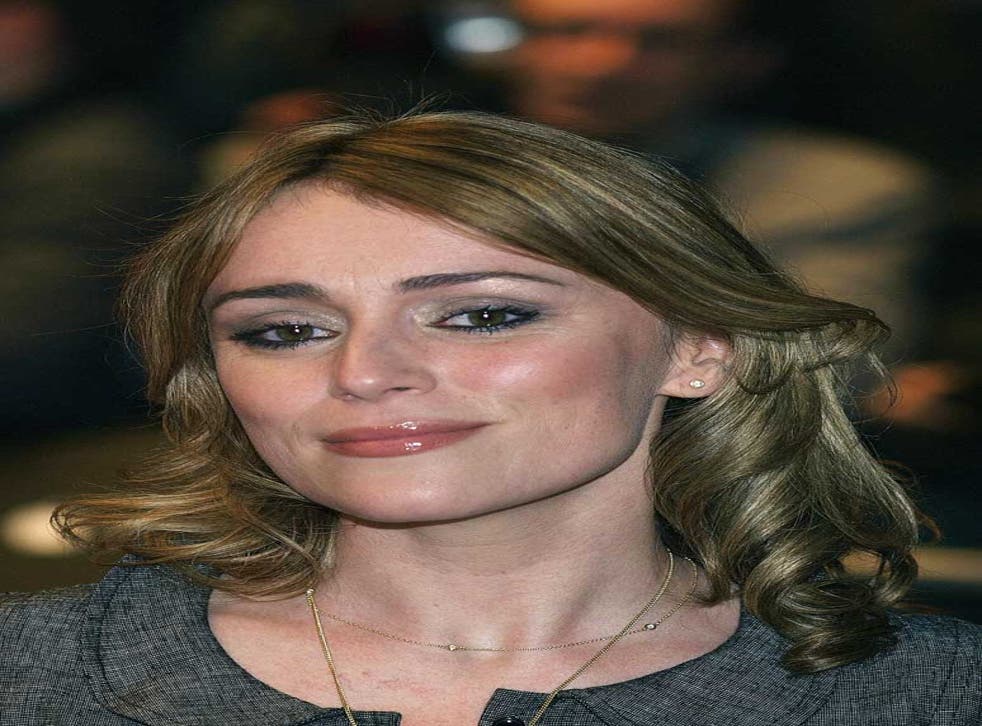 My parents are... lovely people. And they are still together after 50 years, which is quite an achievement.
The household I grew up in... was a council flat in Marylebone, right next to the station. It was very small, there were six of us in three bedrooms, but we had a very nice childhood there.
When I was a child I wanted to... get out of that small house.
If I could change one thing about myself...I'd give myself an easier time. I'm quite a perfectionist.
You wouldn't know it but I'm very good at... tidying and cleaning. I'm really anal about sorting things out.
You may not know it but I'm no good at... being around anything that's untidy. I can't concentrate, I can't relax.
At night I dream of... I have quite a lot of anxiety dreams. I did a play at the National in the summer and I recently dreamt that they got the same cast and were making us put on a new version of Starlight Express.
What I see when I look in the mirror... I see somebody older than I think I am. Everybody does, don't they?
I wish I'd never worn... a signed Vanilla Ice T-shirt. I actually queued up to get his signature. It must have been in the early Nineties, when he was really big.
I drive/ride... a Pashley bicycle and I also have an Audi Q5 and a Morris Minor.
My favourite item of clothing... My Margaret Howell pyjamas.
My house is... never going to be finished, or at least that's what it feels like. We've been doing it up for three years so far and there's no end in sight.
My favourite work of art... Anything that my children draw for me.
A book that changed me... One of the first proper books I read was My Family and Other Animals by Gerald Durrell. Having never travelled or really been anywhere, it sort of opened up a whole other world of possibilities to me .
Movie heaven... Dodgeball.
It's not fashionable but I like... Barry Manilow. I've been to see him live three times; I even made it to his An Audience With... so I was about three feet away from Barry. Let's not dwell on it, though.
My secret crush is... I married him.
My greatest regret... I really don't have one. I'm quite pleased about that.
My real-life villains... It's more of a pet peeve but I don't like it when people spit in the street. It makes my palms sweat.
The person who really makes me laugh... My husband, fortunately. He does this character that makes me laugh so much I have to lie down on the floor. I'll be in trouble if I say any more though.
The last time I cried... was watching the documentary Alex: A Life Fast Forward on BBC3. It was about a 21-year-old boy with terminal cancer. It was quite life-affirming but I really cried.
What's the point? Love.
My life in six words... I never got around to it.
A life in brief
Keeley Hawes was born in London in 1976. She attended the Sylvia Young Theatre School before starring in TV dramas including Spooks, Tipping the Velvet, Ashes to Ashes and Upstairs Downstairs. She appeared in Rocket to the Moon at the National Theatre last summer and also works as a model. Hawes recently launched the Kenco Millicano trend report (facebook.com/kencomillicano). She lives in London with her husband and former Spooks co-star, Matthew Macfadyen, and their children
Join our new commenting forum
Join thought-provoking conversations, follow other Independent readers and see their replies