My Secret Life: Mena Suvari, 33, actor
'My real-life villains better watch out'
Saturday 12 January 2013 01:00 Comments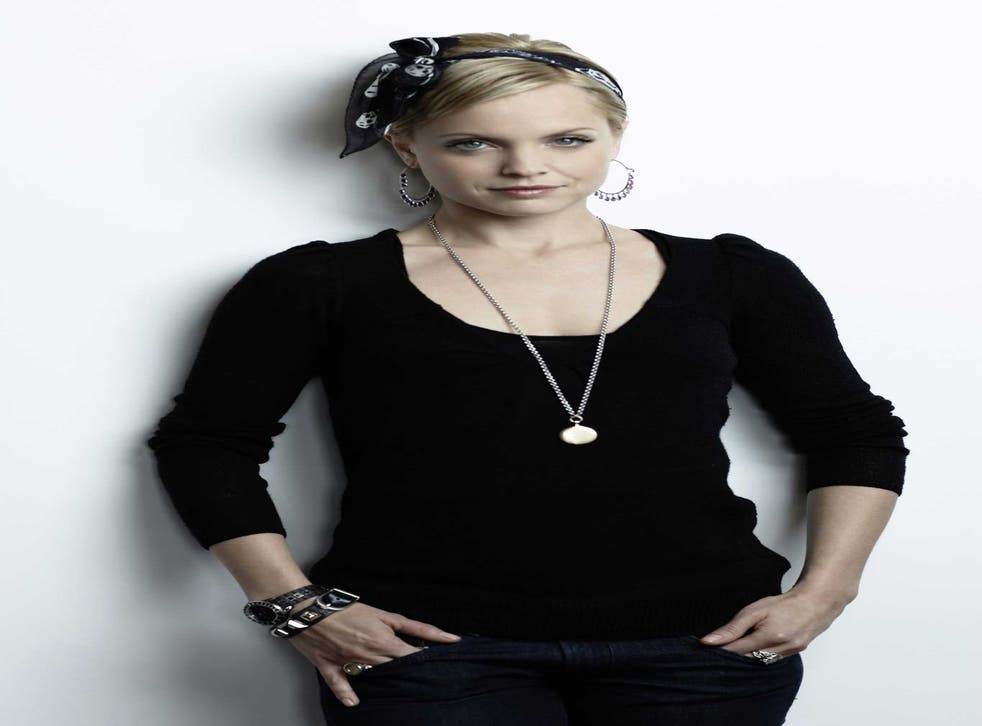 My parents were… unconditionally loving.
The household I grew up in… Magical.
When I was a child I wanted to be… an archaeologist. It was just when I was little, I grew up in a house on four acres of property, it was built in 1870 and we'd find things and I had a little dig.
If I could change one thing about myself… My hair length.
You wouldn't know it but I am very good at… poker, but I think people know that. Also, my amazing organisational skills! I joke with my friends that I'll help them organise their closets. I'm very tidy.
You may not know it but I'm no good at… I'm not the best at math. I would run from an equation.
At night I dream of… peace.
I wish I had never worn… Oh, white patent leather pointy toe boots, knee high. Horrendous.
What I see when I look in the mirror… Appreciation.
It's not fashionable but I like… Everything is fashionable in some way.
I drive/ride… I technically drive a Mercedes, but I ride in – as a passenger – an 88 Monte Carlo.
My house is… like an artistic explosion, it's like a gallery, art everywhere, it's eclectic and colourful.
My favourite work of art… I have about three pieces about 10ft tall by my cousin Georgopoulos – he's an amazing artist, he makes the entire pieces. They're beautiful. I also have a piece from Ethiopia that's also all hand-painted and hand-constructed.
My favourite building… I visited the Sagrada Familia, in Barcelona, years ago – it's still under construction, but it was really beautiful.
A book that changed me… Facing the Dawn, by Patricia Brennan. It's very spiritual. I just like the way it's set up around life lessons, working on yourself. What I did with it was just have it open and every day I would turn to the next page. It has the negative on one side and the positive on the other, for comparison – I think everyone should peruse it.
Movie heaven… One of my favourite films is Dreams by Akira Kurosawa – to me it seems like a very spiritual type of film, it's absolutely stunning. It's like eight little movies made up into one.
The last album I bought/downloaded… was by The Doors, An American Prayer.
My greatest regret… One that will never come – I don't regret!
My real-life villains… better watch out.
The last time I cried… I moved on.
My five-year plan… is under construction.
What's the point? Exactly.
My life in six words… Live the life you wish for.
A life in brief
Mena Suvari was born in 1979 in Rhode Island, USA. She began modelling at the age of 12 and her acting career started with a ready-meal TV advert when she was 13. Her breakthrough role came in the Oscar-winning American Beauty (1999), directed by Sam Mendes, for which she received a Bafta nomination. She has since appeared in the American Pie films and the award-winning TV series, Six Feet Under. Her latest film, The Knot, by British director Jesse Lawrence, is out on DVD on 4 February
Register for free to continue reading
Registration is a free and easy way to support our truly independent journalism
By registering, you will also enjoy limited access to Premium articles, exclusive newsletters, commenting, and virtual events with our leading journalists
Already have an account? sign in
Join our new commenting forum
Join thought-provoking conversations, follow other Independent readers and see their replies