My Secret Life: Nikolaj Coster-Waldau, 42, actor
'Put me in ski trousers, and I'm happy'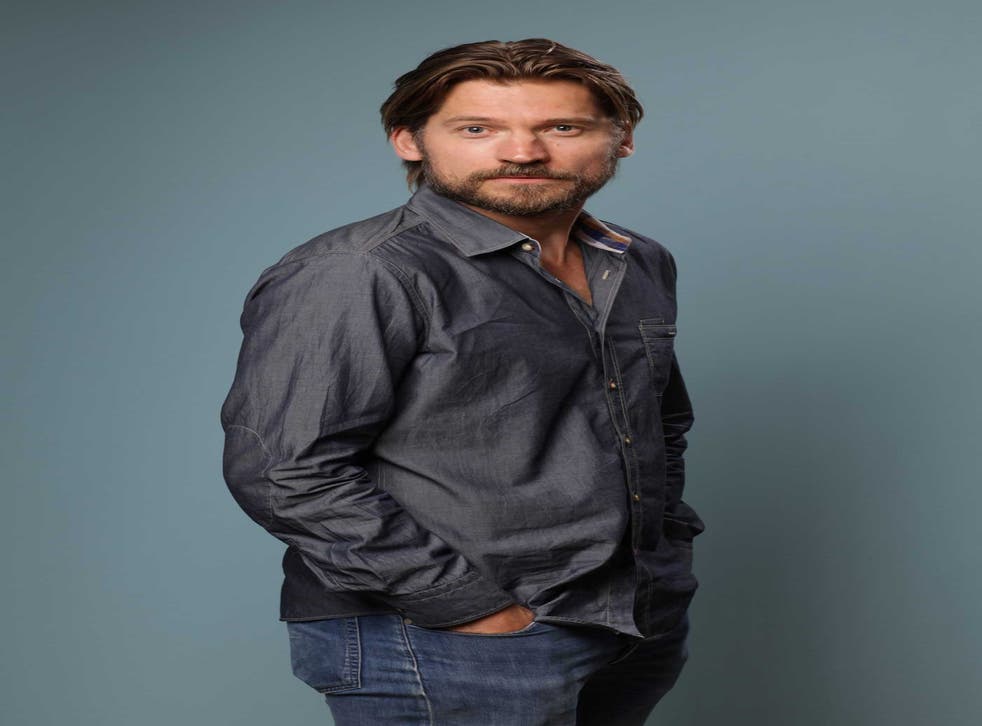 My parents were… divorced. My mum was a librarian and my dad worked in Greenland.
The household I grew up in… was in a tiny village of 40 people, Tybjerg in Denmark. I had two older sisters and was brought up mainly by my mother.
When I was a child I wanted to be… a professional footballer or an actor.
You wouldn't know it but I am very good at… I wish. I haven't really got any hidden talents. Wouldn't it be nice to wake up one day and play the piano or sing?
You may not know it but I'm no good at… most things. What I love about acting is that you are exposed to so many different things. Horse-riding, sailing, travelling to amazing places. All these little things you get a taste of, you try a bit, but you don't ever get really good at it.
I wish I had never worn… carrot trousers. The ones that are wide at the top and so narrow around the ankle you can hardly get them off.
My favourite item of clothing… Skiing trousers. If I'm wearing them I know I'm in a good place. I love skiing.
It's not fashionable but I like… most of my wardrobe.
I drive… a wonderful Skoda.
My house is… north of Copenhagen. It's a little cluttered. We're four messy people, but it's home.
My favourite building… It hasn't been built yet, but there was a competition to build an incinerator in Copenhagen and they wanted to see if there was a way to combine that with something the public could visit. [Architect] Bjarke Ingels designed a building that was both an incinerator and a dry-ski slope. It will blow smoke rings from the top!
Movie heaven… Once Upon a Time in America, Sergio Leone.
The last album I bought/downloaded… Frank Ocean, Channel Orange.
My greatest regret… I try not to regret too much. I find that feeling guilty takes up so much of my time already. I work a lot abroad and have the most wonderful family and kids but being away you do miss out sometimes. I really hope I won't regret the choices in the future.
The person who really makes me laugh… [American-Mexican comedian] Louis CK. He's absolutely brilliant.
The last time I cried… It happens on a regular basis and it's usually to do with my kids or watching some terrible reality show like Extreme Makeover.
What's the point? Not to get caught up in the little annoyances and the everyday set-backs, and remember to, without sounding too over-the-top and for want of a better phrase, appreciate the miracle of life and our existence.
My life in six words… Kids. Lucky and grateful, unexpected, fun.
A life in brief
Nikolaj Coster-Waldau was born in Rudkøbing, Denmark in 1970. He came to fame in his native country with the 1994 film Nightwatch. Known to a global audience for his role as Jaime Lannister in HBO's hit series Game of Thrones, later this year he will star alongside Tom Cruise in the sci-fi film Oblivion. He lives in Lynby, Denmark, with his wife Nukaaka and their two daughters. Game of Thrones: The Complete Second Season is out now on Blu-ray and DVD
Join our new commenting forum
Join thought-provoking conversations, follow other Independent readers and see their replies