My Secret Life: Scott Capurro, comedian, 48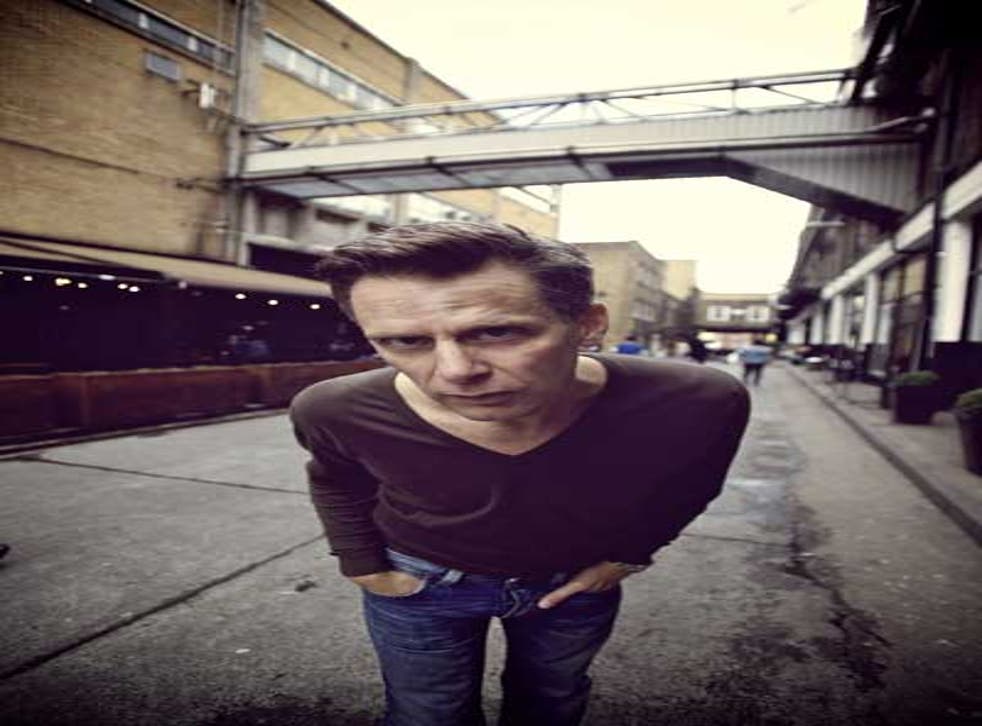 My parents were... practically strangers when they married. My mother was in love with someone else, and my father couldn't keep his hands off her. Once over the threshold, she became his maid.
The household I grew up in... was full of animals. Friends were busy eating sugar while I was bottle-feeding baby raccoons and setting out mice for our pet owl, Barney.
When I was a child I wanted to... escape. My neighbour joined me on a journey that left us, at night, atop a local hill that felt like a distant mountain. I was eight years old. A helicopter's searchlight eventually identified us.
If I could change one thing about myself... I'd understand monogamy.
You wouldn't know it but I'm very good at... maths. I can do difficult percentages in my head and I really enjoy accountancy. I'm a loner and when I was in school, books were my ONLY friends.
You may not know it but I'm no good at... subtitles. Really, there are just far too many, even in French films. Like most stand-up comedians, I'm both visual and a bit autistic, and I can't focus on two things at once. Unless I'm dealing with hecklers.
I wish I'd never worn... headgear. It attached to my braces and pulled my overbite back, setting my teeth properly. I waited until they were buried before I asked my first boy on a date. His name was Jeff. He had perfect white teeth.
What I see when I look in the mirror... I used to like myself with facial hair. I grew a moustache in Australia 10 years ago and it looked fierce. Now if I skip a shave, I appear as though I should be on some sort of list of dangerous, hungover roadies.
I drive/ride... public transport. I believe in it, fortunately, because I'm a terrible driver. North of the Golden Gate, on a dark freeway, I drove into the gut of a huge deer and it exploded. I was on the phone, bitching about something. After that, I sold the car and now I mostly rely on the bus.
Movie heaven... is my local DVD rental place, which is all woody inside, and run by some adorable, pale, thin-armed nerds who organise a Tuesday night film retrospective at the Bethnal Green Working Men's Club. The host with scrambled-eggs hair mispronounces everyone remotely foreign. The seats are stiff and upright, they only serve Tetley's tea or jug wine and the place is freezing cold, even in the summer. I'm a regular.
My secret crush is... Gordon Brown. I met him at the – snore – the Hay Festival. We shook hands and said hello. He's got a very strong grip, which made me tumescent. He's also mastered a gorgeous smile. He seemed glamorous and contrite at the same time, like Jimmy Carter, whom I also adore.
My greatest regrets... are too embarrassing to list, because they're mostly professional, self-serving and egocentric. What's important is my mum knew I loved her.
What's the point? Win every argument, and disprove authority. All we have is our ideas, or someone else's, and every idea and fact is worth joking about.
My life in six words... I'm not Hindu, I'm a hippy.
A life in brief
Scott Capurro was born in San Francisco in 1962. As an actor, he appeared in Mrs Doubtfire, before turning to comedy, winning the Perrier Award at the Edinburgh Festival in 1994. Guests on his live chat show, Scott Capurro's Position, have included Michael Barrymore, Vivienne Westwood and Boy George; it is currently at the Gilded Balloon in Edinburgh, to 24 August, while his stand-up show, Who Are the Jocks, is at the Pleasance to 29 August. Capurro lives in east London
Join our new commenting forum
Join thought-provoking conversations, follow other Independent readers and see their replies