My Secret Life: Simon Day, 50, comedian
'I'm good with a water cannon'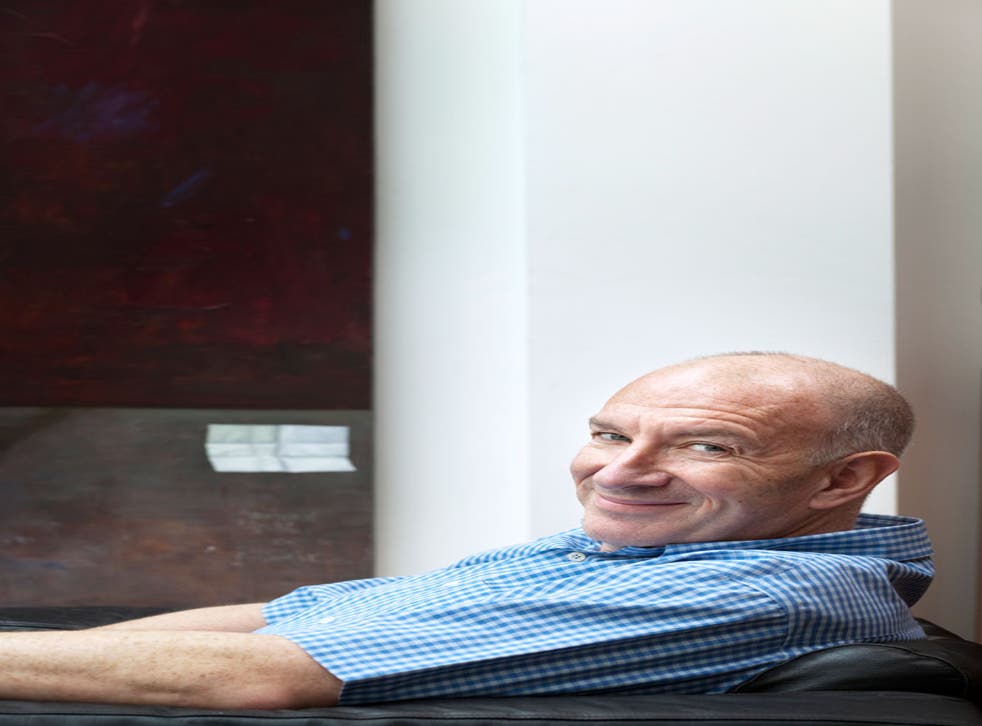 My parents were… part of that lower-middle class that is being folded away with deck chairs and Thermoses of soup. They were decent and honest, they didn't look for short-cuts like my generation.
The household I grew up in… was comfortable but dull to me – and I am trying to recreate it now for my kids.
When I was a child I wanted to be… a twisted genius wearing a gold suit tossing chocolate money to Romanian orphans.
If I could change one thing about myself… My glass-half-empty outlook.
You wouldn't know it but I am very good at… hostage negotiation and poetry. Also, I am good with a water cannon and a tandoor.
You may not know it but I'm no good at… mending, fixing, building and giving people bad news. And I have appalling handwriting.
At night I dream of… the sea crashing against the shore, a zombie gathering shells weeping, rivers winding through forests of strange masked creatures and girls laughing in the trees.
I wish I had never worn… a purple bondage suit with tartan trim and 15-hole Doc Marten boots dyed red, with a basin haircut.
What I see when I look in the mirror… An old man worn out by broken dreams, the rigours of a hard life and a bad diet.
It's not fashionable but I like… Simply Red and Love Thy Neighbour and boxing biographies.
I drive… a car big enough for my children to bicker in in comfort, with a banging sound system for highbrow audio books.
My house is… nothing fancy. It gets a lot of light and the rain drums on the glass roof which makes you glad to be English.
My favourite work of art… A portrait of a gambler by Konstantin Bessmertny, who I think was the greatest artist of his generation.
My favourite building… The Royal Observatory in Greenwich Park.
A book that changed me… The Drinker by Hans Fallada. It showed me who I was and what I could become if I wasn't careful.
Movie heaven… The Friends of Eddie Coyle, Life of Brian, Rififi, Kes, Jaws.
My greatest regret… is not working harder at my job in the Nineties.
My real-life villains… The bankers and those who kill for money.
The person who really makes me laugh… Sean Lock and Chris Rock.
The last time I cried… When Malcolm Hardee died.
My five-year plan… It's pointless to make plans these days, we are living in quicksand.
What's the point? To love your kids, and teach them the way of the ninja.
My life in six words… He had a go then died.
A life in brief
Simon Day was born in 1962 and grew up in Blackheath, London. He left school with one CSE and struggled with addiction, but discovered a talent for stand-up, winning a Time Out Best New Act award in 1991. After working with Vic Reeves and Bob Mortimer, he starred in The Fast Show. His memoir, Comedy and Error, was published last year and he had a second series of The Simon Day Show on Radio 4 earlier this year. Day stars in the sitcom The Function Room on Channel 4 tomorrow. He lives in London with his family
Register for free to continue reading
Registration is a free and easy way to support our truly independent journalism
By registering, you will also enjoy limited access to Premium articles, exclusive newsletters, commenting, and virtual events with our leading journalists
Already have an account? sign in
Register for free to continue reading
Registration is a free and easy way to support our truly independent journalism
By registering, you will also enjoy limited access to Premium articles, exclusive newsletters, commenting, and virtual events with our leading journalists
Already have an account? sign in
Join our new commenting forum
Join thought-provoking conversations, follow other Independent readers and see their replies