My Secret Life: Val McDermid, 57, author
'I wanted to be Joni Mitchell'
Holly Williams
Wednesday 24 October 2012 22:56 Comments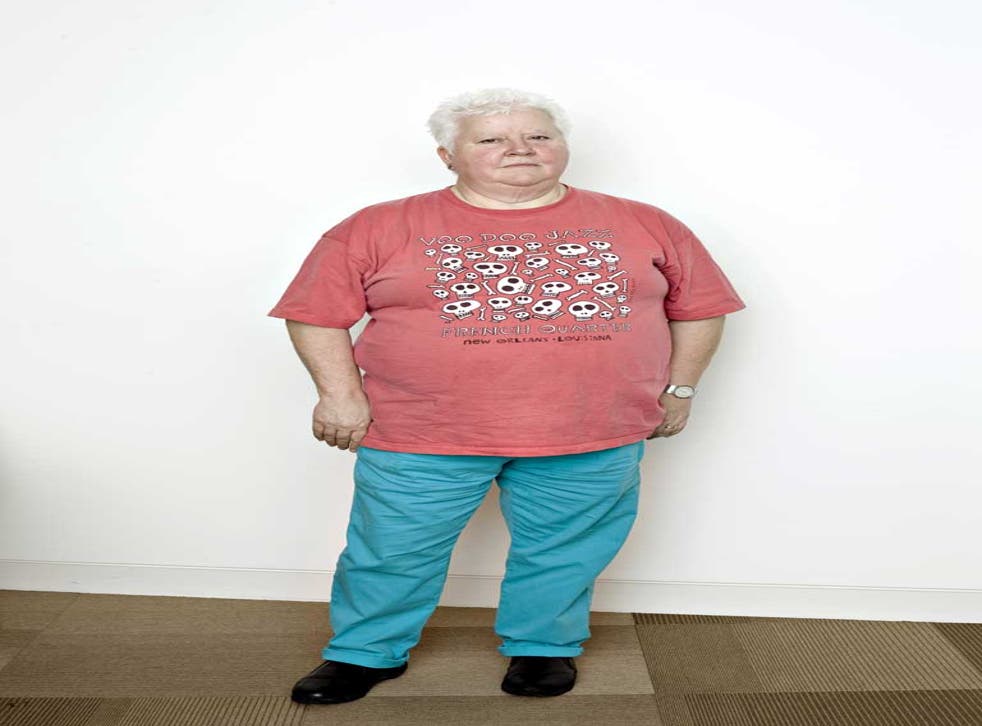 My parents were… completely in love with each other, and I think if I hadn't come along they'd still have had a blissfully happy marriage.
The household I grew up in… Life was very ordered. There weren't those scary unpredictabilities some people have. That made me quite grounded.
When I was a child I wanted to be… a writer, storyteller, or musician. I did want to be Joni Mitchell for quite a long time.
If I could change one thing about myself… I'd like to be more spontaneous.
You wouldn't know it but I am very good at… knitting.
You may not know it but I'm no good at… admin. I am the despair of my accountant; I am the plastic bags of receipts.
I wish I had never worn… a tangerine cape when I was a teenager. I expect I looked like a giant orange with legs, or like something out of a pantomime – Cinderella's pumpkin.
What I see when I look in the mirror… My maternal grandfather's hair and my father's family's features.
It's not fashionable but I like… Heinz Cream of Tomato soup.
I drive/ride… a BMW 5 Series Touring and a Land Rover Defender – but in my heart I'm driving a convertible very fast down a German autobahn.
My house is… I have a vernacular house on the seaside in Northumberland, and an Edwardian semi in south Manchester. They're both exactly as big as they need to be. I can't be doing with an ostentatious, big house – you can only be in one room at a time.
My favourite work of art… Portrait of a Young Man by Botticelli in the National Gallery.
My favourite building… Radcliffe Camera in Oxford.
A book that changed me… Sexual Politics by Kate Millett. I was reading English at Oxford, and it was transformational – it was a completely different approach to literary criticism, and it really opened my eyes to feminism.
The last album I bought… James Yorkston, When the Haar Rolls In.
My secret crush… David Beckham.
My real-life villains… Predictably enough, Margaret Thatcher.
The person who really makes me laugh… My wife.
The last time I cried… The John Lennon moment in the Olympics opening ceremony. I sat down a bit cynical about the whole thing and during the course of the evening was completely transformed.
My five-year plan… To stay alive, write more books.
What's the point? The point is people – the people in your life that you love.
My life in six words… They said I couldn't do it.
A life in brief
Val McDermid was born in 1955 and grew up in Kirkcaldy, Fife. She went to Oxford University, and then worked as a journalist. Since her first book, Report for Murder, in 1984, she has sold over 10 million copies of 26 crime novels. The ITV series Wire in the Blood was based on her books. McDermid's work has won several awards, including an LA Times book prize and the CWA Dagger. Her latest novel, The Vanishing Point, is out now. McDermid lives between Manchester and Northumberland with her wife
Register for free to continue reading
Registration is a free and easy way to support our truly independent journalism
By registering, you will also enjoy limited access to Premium articles, exclusive newsletters, commenting, and virtual events with our leading journalists
Already have an account? sign in
Join our new commenting forum
Join thought-provoking conversations, follow other Independent readers and see their replies