Nick Broomfield Q&A: The fearless documentary maker on the 'fascism' of American Sniper and being intimidated by Suge Knight
Broomfield's famous films include 'Biggie & Tupac' (2002) in which he interviewed Suge Knight, former CEO of Death Row Records, and suggested he planned the murders of Biggie Smalls and Tupac Shakur
Oscar Quine
Saturday 07 February 2015 01:00 Comments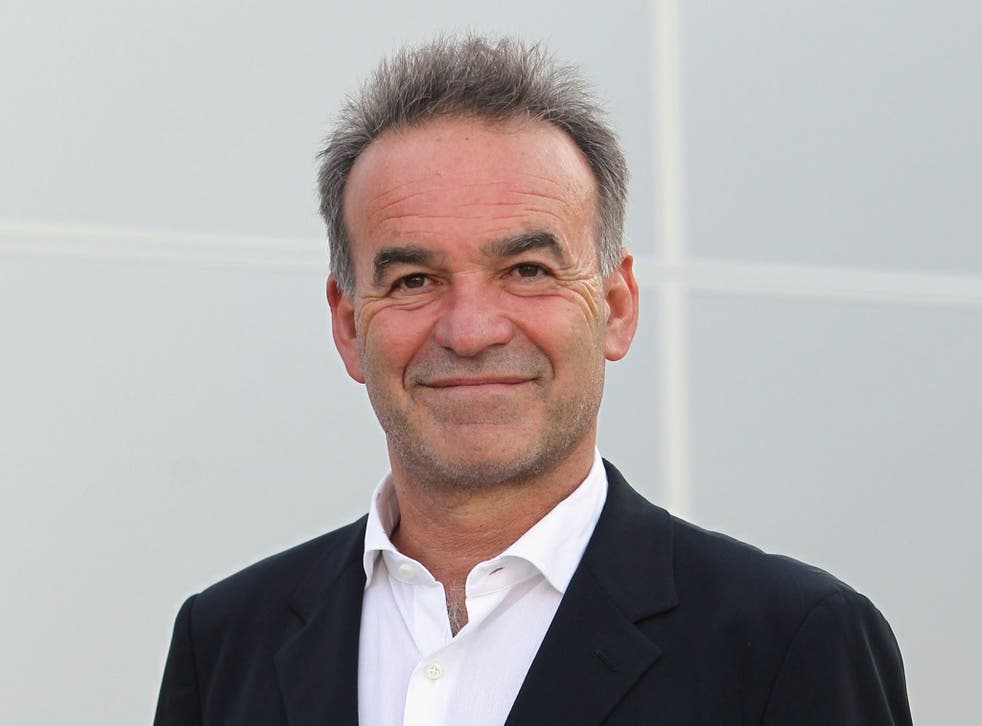 What makes for a good interview?
Just following the flow of the conversation and intriguing the interviewee.
OK, I'll do my best. You've made more documentaries in the US than anywhere else. I imagine it must be easier there: big personalities, an innate capacity for story-telling...
Well I think that's true. If you were making films in the 1850s when the British Empire was pre-eminent, you would undoubtedly be more interested about making films in Britain, about British people. But I think, in a way, it's about to change. People look to the United States for things that are about to happen in the future. But after you've watched a film like American Sniper, you think "My God, what the f**k am I doing here?".
I'm yet to see it...
Oh my God, I think Adolf would have been proud to have made it.
So you felt it was propaganda?
No, just American fascism. It's been amazing watching the whole Obama thing. Just seeing how deep-rooted it is. That's really what [my documentary film] Tales of the Grim Sleeper is about: incredible racism that really goes back to slavery and the country has not in any way got over it.
And you think people no longer see America as the future?
I think when you make a film like American Sniper you have to be in decline. You're holding on to your bootstraps and you're turning inwards. You're not a world leader any more. I think it makes people very insecure and they sort of retreat to their most basic fears .The fact that that film has been such a touchstone here is worrying. Anyway, I didn't mean to be talking about American Sniper.
That's OK, I'll get you back on track. You interviewed Suge Knight, former CEO of Death Row Records [who was arrested last week on suspicion of murder], while he was in prison. You suggested he planned the murders of Biggie Smalls and Tupac Shakur. Did you see him when he got out?
I did actually, yes. Years later, I was in the Polo Lounge of the Beverly Hills Hotel speaking to Gore Vidal, and Suge Knight came in. He just sort of stood right next to me, watching us for five minutes, saying nothing. But he's very big, you know. Gore Vidal's bodyguard got up and said "Can we help you, sir?". Suge Knight shuffled off but stayed in the lounge for another half an hour staring at me. I thought, "Sh*t, I'm going to have to get a room here for the next two weeks before I can sneak out".
You come across as fearless. Were you intimidated?
Well I mean, yeah. I was bemused but also I was very uncomfortable. He was stood right behind me and I couldn't even see what was going on. But I could see on everyone else's faces they weren't too happy, either. I suppose in a way the two safest places in the world are a) a maximum security prison and b) the Polo Lounge of Beverly Hills Hotel.
You've previously been pretty outspoken about your dislike of Tony Blair. How do you think the country has done politically since him?
Well I guess he sort of bankrupted the Labour Party. It hasn't really recovered. He didn't leave things in great shape and he's just gone on to make lots of money for himself as far as I can see. I suppose he did do us one enormous favour which was that he seems to have really upset Rupert Murdoch, which is good. That's his greatest achievement in my eyes.
Biography
Nick Broomfield, 66, is an English documentary maker. His most famous films include 'Kurt & Courtney' (1998) and 'Biggie & Tupac' (2002). He lives between LA and London. 'Tales of the Grim Sleeper', his new film about a notorious LA serial killer, is in cinemas now
Register for free to continue reading
Registration is a free and easy way to support our truly independent journalism
By registering, you will also enjoy limited access to Premium articles, exclusive newsletters, commenting, and virtual events with our leading journalists
Already have an account? sign in
Join our new commenting forum
Join thought-provoking conversations, follow other Independent readers and see their replies