Olivia Williams: The actor on poor pay for women in Hollywood, Bill Murray, and Bolivian spectacled bears
Williams made her film debut in 1997 alongside Kevin Costner in 'The Postman' and has since appeared in 'The Sixth Sense' and 'An Education'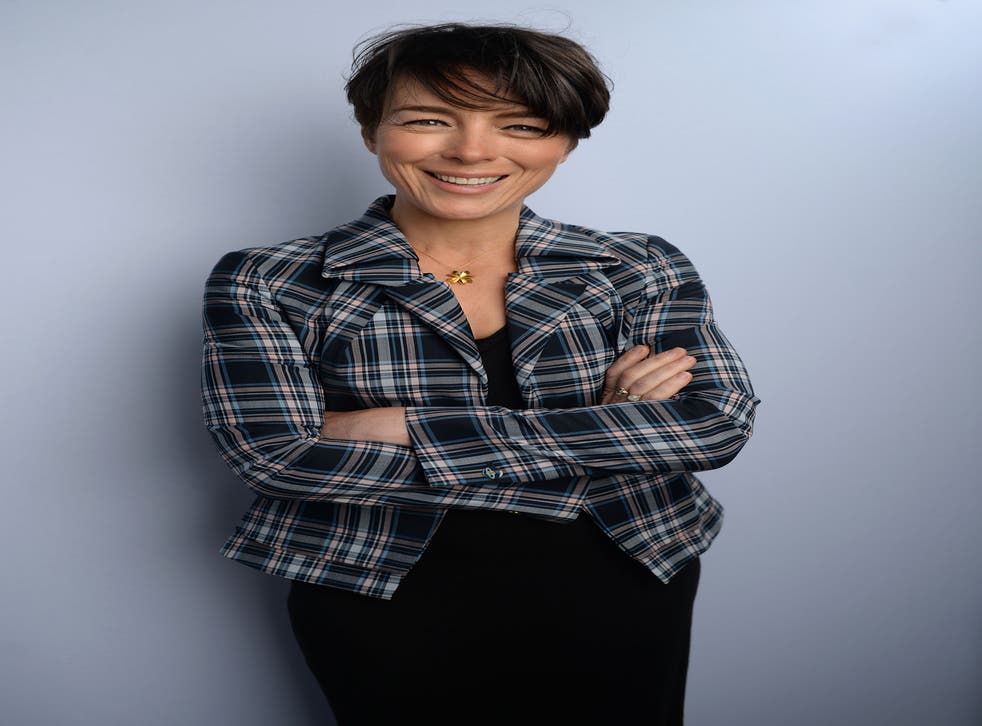 Hilary Swank recently said men get paid 10 times more than women – is that something you've experienced?
Yes, my entire career, up until recently, has been based on that. Kevin Costner, Bill Murray – the reason I got jobs was because they would blow the budget on the big guys and I would have sufficient strength as an actor to stand up to them – but they only had to pay me the price of a cup of tea. That is unquestionably how I got work.
Your most recent movie, Maps to the Stars, deals with Hollywood's dark side. There's murder, suicide, incest...
I wouldn't say that all of those things happen all of the time to such a concentrated group of people. But I would say that I have heard of most of those things happening to individuals. It's a satire and a lot of it is far-fetched. But it's not unheard of.
You play the controlling mother of a child star. Who did you base your character on?
It is a combination of people I have come across in the past 20 to 25 years in the business. I'm not going to name names.
Is Hollywood an anxiety-inducing, crazy-making place?
It depends on what level you choose, or are forced, to engage with it on. There is a moment when you are accepting a job when you have to become involved with the business affairs people at the studio. Their job is to paint you as worthless and your agent's job is to paint you as of inconceivable value. They'll say you haven't made a successful studio movie in five years and the last thing you did got good reviews but no one went to see it... It's a gradual chipping away at your worth.
You've had a 15-year working relationship with Bill Murray, from Rushmore to Hyde Park on Hudson. He's one of Hollywood's most enigmatic figures. What's he like?
I think he is unknowable. One day on set with Bill Murray is very unlike the previous day and will be unlike the next day. You are never quite sure which Bill Murray is going to show up. It's exactly what he's like when he interacts with the public. He is an amazing actor: playing scenes opposite him, it was really hard to not stand back and watch him be funny and brilliant and very moving.
There's a whole bank of Bill Murray mythology regarding him gate-crashing numerous members of the public's parties and weddings. Have you ever asked him about any of this?
I have heard a couple of them. But no, I don't ask questions. He doesn't want to engage with that type of stuff.
You've worked with some great directors – Wes Anderson, David Cronenberg, M Night Shyamalan. A bit of a twist on the usual question: who would you want to direct the film of your life?
That's interesting! I love Roger Michell who I worked with on Hyde Park on Hudson. I am not sure he would want to, though.
After filming The Postman, you spent time in Bolivia studying spectacled bears. How come?
My best friend is the world expert on spectacled bears. I had just made enough money to not have to work for a little while and she said come and see my study site – and I thought this is the only time in my life when I will able to.
Biography
Born in north London to barrister parents, Olivia Williams studied English Literature at Cambridge and drama at the Bristol Old Vic Theatre School before spending three years at the RSC. She made her film debut in 1997 alongside Kevin Costner in 'The Postman' and has since appeared in 'The Sixth Sense' and 'An Education'. She is married to actor and playwright Rhashan Stone, with whom she has two daughters. 'Maps to the Stars' is available on Bluray and DVD, from Entertainment One, on Monday
Join our new commenting forum
Join thought-provoking conversations, follow other Independent readers and see their replies