Pat Kane interview: The writer and musician on listening to your mum, the 1980s nostalgia circuit and Scotland after the referendum
One half of the pop duo Hue and Cry, Kane was one of the founding editors of Scotland's 'Sunday Herald' newspaper and is now an arts journalist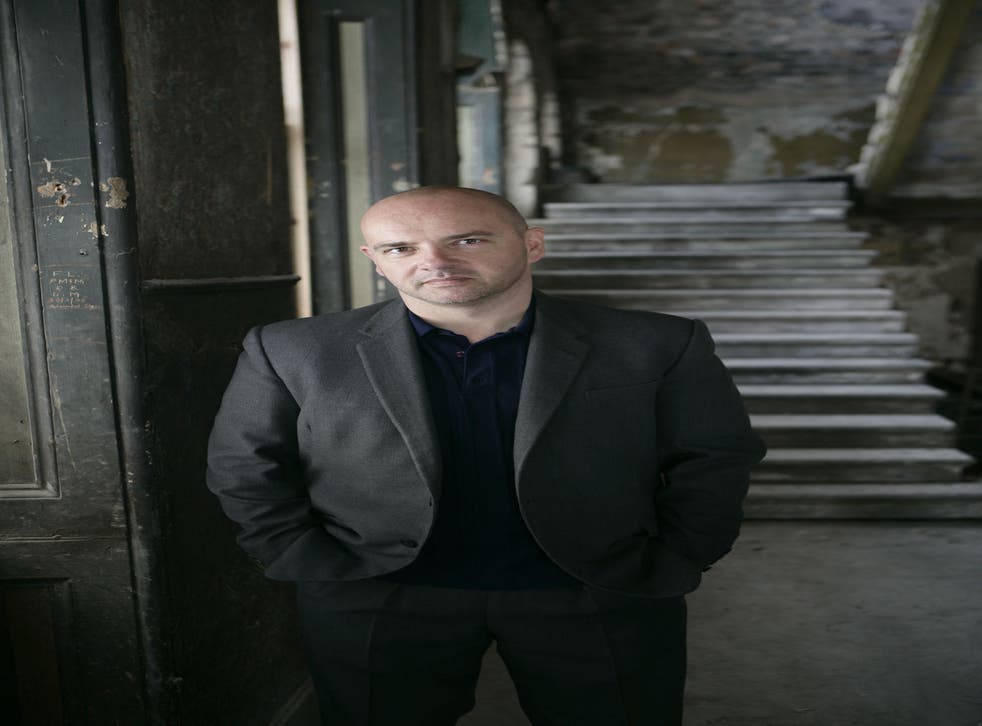 You can be anyone and do anything I come from the post-punk era, one of the most glorious moments in British pop. Punk said that anyone can form a band, while post-punk said you can do anything: scream or shout, be soulful, mysterious or propagandist.
I always wanted to be a cross between Malcolm McLaren and Frank Sinatra I wanted to combine pop with politics, bring sugared pills to the mainstream, mix it all together.
My first album was named after a philosophy book Seduced and Abandoned, our first album as Hue and Cry, was originally the title of a book about the French philosopher Jean Baudrillard. That's the kind of thing people did in 1987. People come up to me to say that they only realise now that our 1988 single "Ordinary Angel" was quoting the German social philosopher Jürgen Habermas.
Don't mock the 1980s nostalgia circuit It's a lot more satisfying an experience than you might imagine, and it's enjoyable. For me, music is a therapy I get paid for. It releases a lot of demons.
The record business is not what it was It's now full of entrepreneurs, and it has forced everyone to raise their game. In the old days, you just wanted your advance, and to remain a heedless creative, never worrying about the bottom line. Today you have to come up with a new business model to make money. It's bloody hard, a real challenge.
Sibling rivalry doesn't have to endure The public psychodrama with my brother Greg [the other half of Hue and Cry] made the Gallagher brothers look like a pair of hand-holding diplomats. But that's all sorted out now, and we are simply two mensches enjoying ourselves. How did we solve our differences? Time, divorces and children.
The Scottish 'No' vote changed everything I was expecting Scotland to be a tundra filled with tumbleweed after the independence vote, but it has been the opposite. We're working together with the Greens, with Plaid Cymru, towards better democracy, and decentralisation.
Everyone should Listen to their mother My mother insisted I do a touch-typing course. When the hits stopped coming, it helped me greatly, as I moved into my journalism career. I'll always be grateful to her for that.
Never underestimate the power of the arts Climate change is reducing our consumerist society, and automation is reaching a fever pitch of cleverness that will take away a lot of routine jobs over the next few years. Arts and culture will be one of the solutions to a low-carbon workload, a low-job society. It involves little material impact, and is also incredibly enjoyable.
Embrace your age I'm 51. The intellectual and emotional drivers of my life were set during my university years. I knew adulthood wouldn't be merely an extended adolescence, but that I would never be satisfied with things, and would always have a creative response to life. I don't see that diminishing.
We have to embrace tomorrow I'm curating the FutureFest exhibition in London this month. It's a festival about the future, a way for people to learn about the relationship between technology and humans, to witness technical demonstrations and experience thrills, sensations, tastes and feelings. We want to make the future dance.
One half of the pop duo Hue and Cry, Kane was one of the founding editors of Scotland's 'Sunday Herald' newspaper and is now an arts journalist. He is curating FutureFest: Shaping Things to Come (futurefest.org), which runs in London from 14 to 15 March
Register for free to continue reading
Registration is a free and easy way to support our truly independent journalism
By registering, you will also enjoy limited access to Premium articles, exclusive newsletters, commenting, and virtual events with our leading journalists
Already have an account? sign in
Register for free to continue reading
Registration is a free and easy way to support our truly independent journalism
By registering, you will also enjoy limited access to Premium articles, exclusive newsletters, commenting, and virtual events with our leading journalists
Already have an account? sign in
Join our new commenting forum
Join thought-provoking conversations, follow other Independent readers and see their replies