Penny Junor: 'I'm absolutely not a friend of Prince Charles'
The royal writer has been called 'vile' and 'evil' for her biographies – the latest, out this week, is on Prince William. So why does she keep writing them? Matthew Bell meets Penny Junor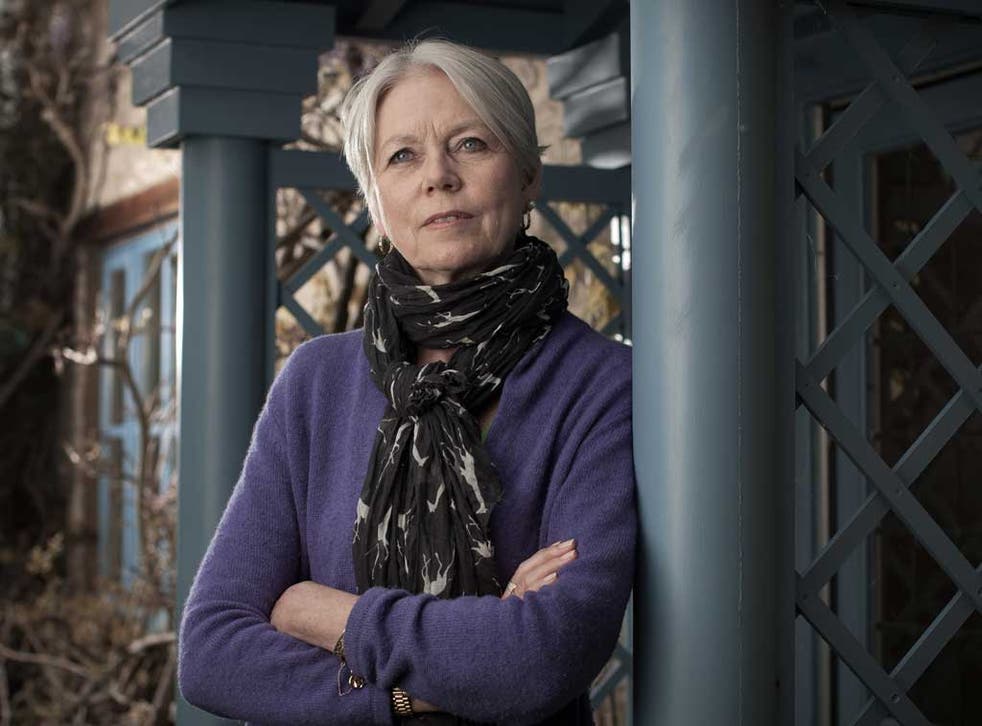 As royal biographers go, no one is closer to Prince Charles than Penny Junor. Geographically, at least. Her Wiltshire farmhouse lies just eight miles from Highgrove, his beloved country home. To get there from central London, you turn your back on the Diana Memorial Fountain, give Windsor Castle a wide berth, and keep going at Membury Services, as royal nanny Tiggy Legge-Bourke memorably once did, when she drove off without paying.
But rooting yourself in Charles's camp isn't without its drawbacks. In recent weeks, Junor has been called vile, villainous and evil, and not for the first time. Her crime has been to describe Diana, Princess of Wales, as mentally unwell, in a new biography of Prince William, timed to coincide with his 30th birthday next month. But, as far as Junor is concerned, calling Diana's bulimia a mental health problem is simply a statement of fact: she wasn't trying to be controversial. What baffles her is the outcry, which has been fanned by the very newspaper which serialised the book.
"It's the hypocrisy of the whole damn thing that really upsets me," she says. "I'm being accused of upsetting William, by bringing up the issue of his mother and his mother's illness. And, actually, it's not me doing that. It is there in the book, but it's there because you cannot talk about the adult without understanding the childhood – the child maketh the man."
Still, she took the serialisation money, and admits to having been given copy and headline approval. In any case, she's a journalist and comes from a Fleet Street dynasty. Her father was the late John Junor, who edited the Sunday Express for 32 years, and her late brother, Roderick, wrote leaders for The Daily Telegraph. She can hardly play the innocent, I say, though in fact she does. Such as when I ask why she writes about the Royal Family at all, knowing how much they hate it. Junor's latest book, Prince William: Born to Be King, paints a sympathetic portrait of William, and, like everyone who has ever met him, she clearly likes him. Yet the one fact anyone knows about Prince William with certainty is that he loathes journalists and hates publicity.
"I think it's perfectly reasonable, at 30, to have a look at what he's like," she counters, adding that she was asked to write the book several times before, but always refused, believing him to be too young. She's learned that you need some meat on the bone: her first book was a biography of Diana, published in 1982, when Diana was only 20. "It was such hard work!"
Junor was 32 then, a freelance journalist writing for the Evening News. She had met James Leith at St Andrew's University more than a decade earlier and got married, aged 20. Just like Diana. They had four children, an older pair and, after a gap, another two – "rather like the Queen!". She quit her degree early to become a trainee on Fleet Street, with IPC magazines, then got a job on 19 magazine. Did it help to be called Junor? "Maybe, I don't know."
She was commissioned to write the Diana book, despite never having met her. By getting in early, she managed to get some questions answered by the Palace, and the book was a hit. She sold the serialisation rights to the Daily Star. Six figures? "Yes. No. I can't remember." A lot, in any case.
Enough that, even though she resolved immediately after publication not to do another royal, five years later she was circling Charles. "I became intrigued by him. He was so different in real life from the image portrayed of him." She secured an interview in 1987, which "ran on" for two hours. It's been said that Junor fancied him, and she certainly speaks warmly about him, but even though they live within sugar-lending distance of each other, they are not friends. "I am absolutely not a friend of his," she insists. "If he saw me, he would possibly recognise me. And if he did recognise me, he would probably definitely say 'hello'. But that's it." Would you want to be friends? "Absolutely not."
For a supposed royal ally, she hasn't always been that helpful. It was thanks to her writing – in her first book about him – that the marriage wasn't so hot, that "a kind of shit storm" was unleashed. "I felt really rather responsible. I thought – I've done you no favours whatsoever." But, "I don't regret it because it was true."
In Junor's world, getting close is what it's all about. Making contacts, earning trust, unlocking doors and, with any luck, learning a few secrets. It can take years of skilful negotiation and hard graft. Junor has certainly gained access at high levels, and William gave permission to his household to talk to her for this book, though it is by no means "authorised". But isn't the really hard part, for any journalist or biographer, what happens next: how much do you reveal, to please the publisher, and how much do you keep back, to retain trust? "My loyalty is to myself, actually. I don't know if it's to my readers. I feel that if I'm writing a book, it has to be an honest book: it has to say what I believe to be the truth, so that's kind of warts and all."
So if, in five years' time, she found out that William's marriage was on the rocks, would she write it? "Possibly... Generally speaking, [if it's true] I put it into a book." Would you want somebody to write that about your marriage? "No! I wouldn't like anyone to write about me at all. But the problem is, these people are public figures. It is legitimate public interest... sadly."
After her second Charles book, in 1998, Junor was branded "vile and wicked", and received hate mail. A drag-queen attacked her in the Albert Hall, and long-lens paps camped outside her home. But moth-like, she keeps coming back for more.
Junor has written books on Margaret Thatcher and Richard Burton, yet keeps returning to the royals. Aren't they a bit tawdry? "I don't think the monarchy is tawdry in the slightest. I think the monarchy is hugely important for Britain. I started out not having any particularly strong views on the monarchy one way or another. I now firmly think it's a brilliant institution, and we would be a lot poorer without them." To borrow from Mandy Rice-Davies: she would say that, wouldn't she? "Yes, I've made some money out of them. Yup. But that's not why I do it." Because royalty sells books? "Not because I know it will sell a lot of books. The monarchy needs publicity: they must be seen to be relevant. Unfortunately, they can't just lead quiet lives."
Still, for all that, the money's run out, and she and James are selling up. They've lived in this house since 1994, when they left Surrey to get away from her father, whom James always loathed. Why did they choose Wiltshire? "We were running out of money, and had a big house in Surrey, and James's sister Pru [the cook] lives near by." So it wasn't to be near Charles? "Of course not. How your mind is working! No, it's a complete coincidence." Nevertheless, they plan to stay in the area.
'Prince William: Born to Be King' is published by Hodder & Stoughton this month
Curriculum vitae
1949 Born Leatherhead, Surrey, the daughter of John Junor, editor of the Sunday Express. Attends Benenden.
1969 After a year reading history at St Andrew's University, quits for Fleet Street, and marries James Leith.
1982 Writes biography of Diana, Princess of Wales, and starts work on television, presenting for nine years.
1983 Biography of Margaret Thatcher.
1986 Biography of Richard Burton.
1987 Biography of Prince Charles.
1991 Book on Charles and Diana's marriage.
1998 Second biography of Prince Charles.
2002 Five years after her father's death, writes Home Truths, portraying him as a bullying monster.
2005 Book on the House of Windsor.
2008 Ghost-writes Cliff Richard's memoirs, My Life, My Way.
2012 Publishes biography Prince William: Born to Be King.
Register for free to continue reading
Registration is a free and easy way to support our truly independent journalism
By registering, you will also enjoy limited access to Premium articles, exclusive newsletters, commenting, and virtual events with our leading journalists
Already have an account? sign in
Register for free to continue reading
Registration is a free and easy way to support our truly independent journalism
By registering, you will also enjoy limited access to Premium articles, exclusive newsletters, commenting, and virtual events with our leading journalists
Already have an account? sign in
Join our new commenting forum
Join thought-provoking conversations, follow other Independent readers and see their replies