Phil Davis: Never mind pretty, he likes it gritty
He's working class and, with four new films to discuss, probably a workaholic. One of our most successful actors reveals what drives him on. Ian Burrell meets Phil Davis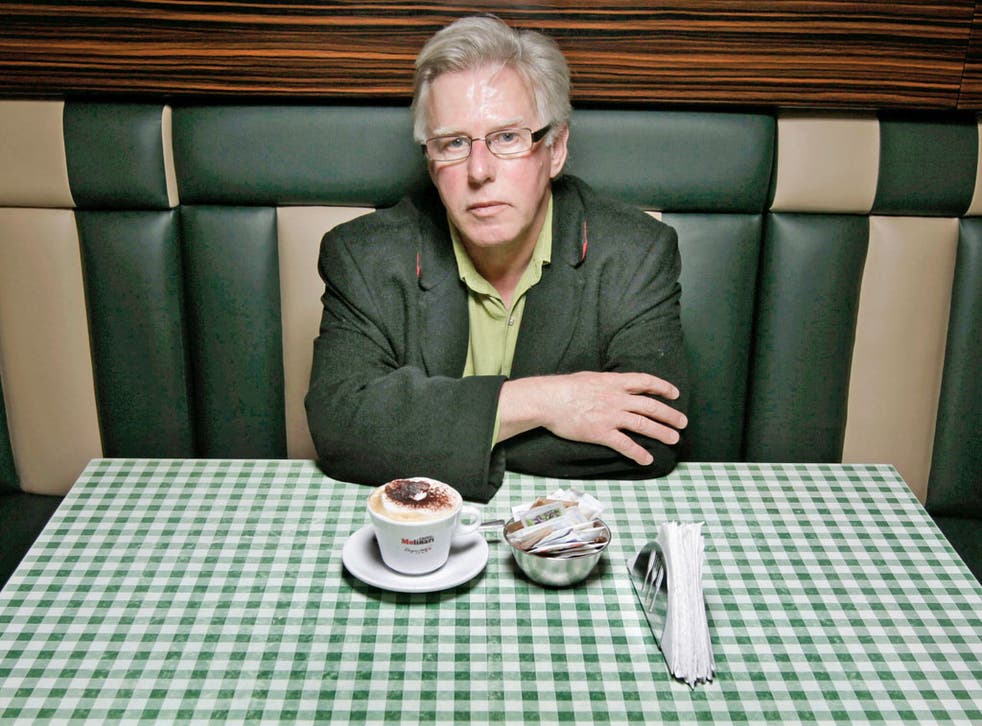 Shakespeare was the name they gave to Phil Davis when he was a teenager from an Essex council estate with dreams of becoming a serious actor. The comparison with the bard was no kind of compliment.
He wasn't treading the boards but the corridors of a mental hospital where he worked as a kitchen porter, and a bullying chef would order him around and mock his ambition. "He used to say, 'Yeah, you are an actor, look at ya! Shakespeare!'" he says, baring his teeth in a scornful snarl as he takes on the part. "He was a terrible old bully – he used to lock me in the fridges."
Davis is one of our greatest character actors in film and television. If it's British and gritty and good, there's a strong chance Phil Davis will be in there. But it is a consequence of his success in myriad roles, that he means different things to different audiences. To some he will always be Chalky, the teenage mod from the cult 1979 film Quadrophenia. To many, he is one of Mike Leigh's go-to actors, notable for his performances in Vera Drake, where he played the husband of Imelda Staunton's Vera, and Another Year. Television viewers know him as the hardened Detective Sergeant Ray Miles from the ITV series Whitechapel.
Davis, 58, works relentlessly. He has four new British films to talk about, one of which was completed last week, a second in which he plays a village eccentric, another about athletics that will be released to coincide with the Olympics, and one about horse-racing which opened on Friday. He also plans to direct a film about jobless youth in Norfolk. His acting is the antithesis of Hollywood froth and the endless television shows devoted to the vacuous pursuits of self-publicists. When talking about his career, "real" is the word that Davis uses most. "I like films and plays that are about real life, I'm not interested in superheroes or things going to the moon and all that bollocks. What I like is films about real people, dealing with real problems and what it's like to be alive in London in 2012 – well, not just in London, in this country. Those are the things that interest me, things that are genuine."
Davis goes to the National Portrait Gallery for inspiration. "You look at people's faces and you can see the kind of lives they have led etched on their features. That's what I try and do. I like to think of the characters as real and individual, and invent a life for them outside of the confines of the script."
He would be the first to admit that he does not possess the looks of a movie pin-up. "I'm an odd beast really, because I'm a character actor – I'm not a leading man, I never was." He has called himself "the nose and teeth man". His face is pink, his nose is pinker still, his hair is mousey and his central incisors protrude. "I play all these different characters but, you know, I have only got one face," he admits.
But for all his humility, Davis and his body of work stand alongside that of higher-profile contemporaries, such as Ray Winstone and Alison Steadman, in documenting a working-class life that he says is increasingly hard to define. His father worked in a soap factory and his mother was a hospital cleaner but he wanted to be an actor from around the age of eight. "Everybody thought I was mad. You wait for kids to grow out of it – they want to be captain of the England squad or go to the moon – and it felt like that," he says. "When I was a kid I felt like I was a nutcase, born in the wrong place at the wrong time."
"Shakespeare" could not be deterred and found his way to the eccentric theatre director Joan Littlewood, who, with Leigh, has been his great mentor. Without any theatrical training, the scrawny Davis stood out from other young actors. "But she worked in such an idiosyncratic manner that it was an advantage not having been to drama school," he says.
He was in his mid-twenties when he appeared in Quadrophenia and never expected the film to have such a lasting impact. "It's a film which just speaks to adolescent boys," he says. "When it first came out it didn't make that much of a splash and we all went back to our day jobs, working in the theatre."
Leigh chose him for a starring role in his film High Hopes in 1988, where Davis played a fractious motor-cycle courier with staunch socialist views.
During the Nineties, he switched to directing and made the football hooligan drama I.D., which starred Reece Dinsdale as an undercover police officer who goes native and turns into a terrace thug. "It was a kind of transformation story," he says. "It says something dark about the male psyche. You go back to the playground and, once a week, you can turn into a lad again, have a bit of aggravation outside the ground, and then you go back to your wife and kids."
I.D. spawned a genre of football hooligan films, which Davis (who had also appeared in another prototype in 1989, The Firm, by the director of Scum, Alan Clarke) has mixed feelings about. "I think they're very questionable, a lot of them. Our film never set out to celebrate the cult of football violence. I don't think that can be said of all of the films."
He has a warmer feeling about his latest film project, Outside Bet, about a group of London pub friends who end up buying a racehorse. Davis plays a pub crooner called Threads, a character he recognises from his own childhood. "All my family on my mum's side – all my uncles – they were always first up when the pianist got up, they would do their Frank Sinatra impressions. I quite liked the idea of playing a pub singer. It's a lovely character: he's a bobber and weaver, a bit of a devil, but obviously a great dad and a good husband – aside from his betting." Outside Bet, which also stars Bob Hoskins playing a trade union official, is set against the backdrop of the 1986 Wapping strike.
Also in the pipeline is Fast Girls, in which he plays the trainer of a female runner; and Borrowed Time, a "lovely story" about an elderly eccentric (Davis) who makes an unlikely friendship with a boy who breaks into his house. Last week, he finished making Having You, where he plays the father of an alcoholic. His character is "a very unpleasant piece of work", which is hardly a first in Davis's career. For many years, his Cockney persona and the fact that "I've got a stony face" led to him being cast as a tough guy. He's not sure how he pulled that off. "I used to play a lot of hard men but, I mean, look at me – I'm five foot six!"
Davis, who is married to the actress Eve Matheson and has a young daughter, plans to return to directing with Yarkos, a story of unemployed youth in Great Yarmouth for which he is seeking funding. Years ago, he undertook a "disastrous" trip to the United States to direct a film that was eventually made by Kiefer Sutherland, Truth or Consequences. "I have never felt so abroad in all my life as when I was in Los Angeles, and I had a bit of an aversion to the place. I thought: I'm just not the best man for this, so I'm going to go home."
Though Davis's brilliant character acting has led to him being cast in numerous Dickens adaptations and other period pieces such as the BBC's Lark Rise to Candleford, he has never answered the teenage cat-calling by playing Shakespeare. "I've spent all this time not doing it that it's difficult to suddenly go and play King Lear. And I don't want to be the guy in the corner who says, "Here comes my lord", he says with the dry self-deprecation of a Mike Leigh character.
He looks up from his cup of cappuccino, out on to the London streets. "I know about the people out there, outside the caff and standing at the bus stop. They are all fantastically interesting and utterly different – my job is to be them, to embody them."
Curriculum vitae
1953 Born in Grays, Essex. His mother is a hospital cleaner and his father works in a soap factory.
1975 Meets friend and mentor Mike Leigh at a theatre audition, though Davis fails to get the part.
1976 First film role, in a musical adaptation of The Old Curiosity Shop.
1979 Plays Chalky in the mod flick Quadrophenia, alongside Phil Daniels and Ray Winstone.
1988 Stars as a socialist motorcycle courier in Mike Leigh's High Hopes.
1992 Makes a foray into Hollywood, playing a prisoner in Alien 3.
1995 Directs football hooligan film I.D.
2000 Receives a best actor nomination from the Royal Television Society for Channel 4's North Square.
2004-2005 Wins five major awards, including a Bafta for Vera Drake.
2009 Stars as Ray Miles in Whitechapel.
2010 Appears in Sherlock, Brighton Rock and Another Year.
2012 Outside Bet opens this weekend. He'll be on screen this summer as an athletics trainer in Fast Girls.
Join our new commenting forum
Join thought-provoking conversations, follow other Independent readers and see their replies