Piers Morgan: A smooth talker whose words may come back to haunt him
Morgan's credibility, like his remarkable career, has waxed and waned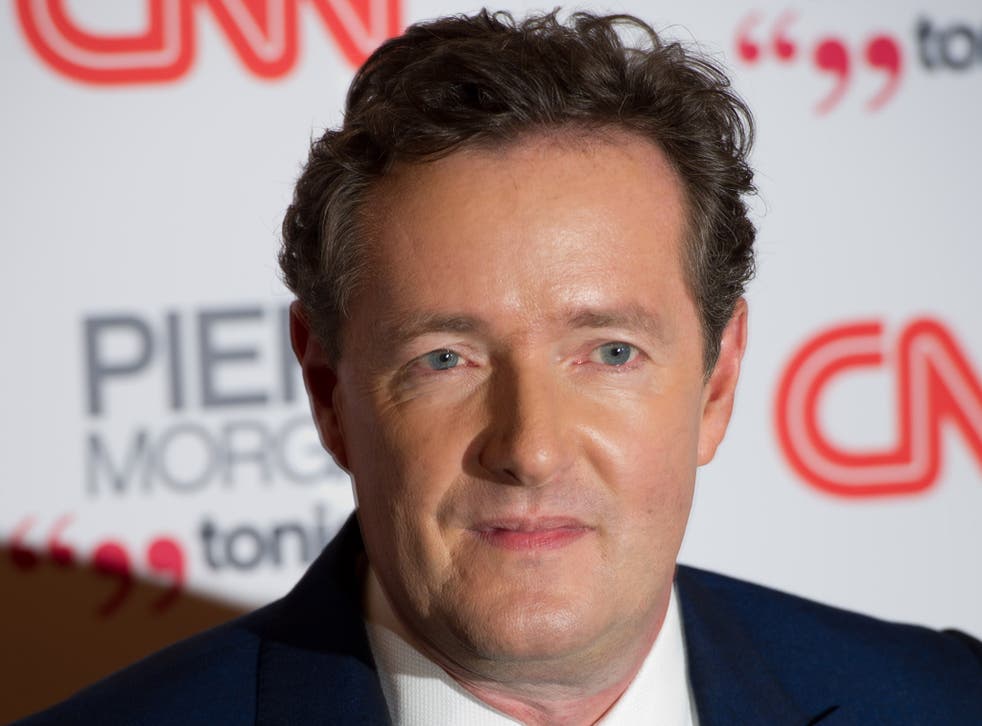 When the concept of phone hacking first began to reach the public at large, Piers Morgan appeared almost beside himself to tell the world that he knew all about it.
As long ago as 2002, at the "Shaftas" press showbiz awards, he delighted in informing those present that his rivals' scoops were the result of lapses in security by Vodafone. In his 2004 published diary, The Insider, he included an entry from 2001 in which he wrote: "Apparently if you don't change the standard security code that every phone comes with, then anyone can call your number and, if you don't answer, tap in the standard four digit code to hear all your messages."
At dinner parties he enjoyed telling celebrities about the ruse. Jeremy Paxman told the Leveson Inquiry about a lunch in 2002 when Morgan explained to him how voicemail messages could be accessed by a third party and said that "if you didn't put on your own [security] code, his words, 'you're a fool'."
When Clive Goodman of the News of the World, was jailed for hacking in 2007, Morgan told the newspaper industry's trade paper Press Gazette that he was the "fall guy" for "an investigative practice that everyone knows was going on at almost every paper in Fleet Street for years".
When Naomi Campbell interviewed Morgan for GQ magazine that year, she asked him if he sanctioned hacking while editing the Mirror. The practice was "pretty well-known", he said. "Loads of newspaper journalists were doing it. Clive Goodman…has been made the scapegoat for a very widespread practice."
Hacking trial: The verdicts in full

Show all 7
Morgan's credibility, like his remarkable career, has waxed and waned. He had enjoyed a reputation as a brilliant tabloid journalist until 2004 when he was sacked as Daily Mirror editor after being duped by fake photos of abuse by British soldiers. He repositioned himself as a broadcaster and shocked his rivals in 2011 by landing Larry King's old job as chief interviewer at CNN.
So there was global media interest when, following the reinvestigation of hacking by Scotland Yard, officers from the Operation Weeting team began arresting large numbers of tabloid journalists and Morgan's apparently detailed knowledge of the subject seemed to leave him exposed. Repeatedly, he denied ever having hacked himself, instructing anyone to do so, or knowingly publishing any article obtained through hacking or other illegality.
Then in 2011, former Mirror reporter James Hipwell claimed phone hacking had been widespread at the paper. He later told the Leveson Inquiry that hacking was a "bog standard journalistic tool" and that it was "very unlikely" Morgan didn't know what was being done under his editorship.
When Morgan himself appeared before the inquiry by video link, he brashly deflected questions and asserted that his previous comments on hacking amounted to nothing more than "passing on rumours". Lord Justice Leveson reported that he found Morgan "utterly unpersuasive".
Finally, in December last year, he was brought in to be interviewed under caution by police as part of Operation Golding, an investigation into hacking at MGN. Two months later it emerged his CNN show, which had suffered poor ratings, was being axed. In September, Trinity Mirror, publishers of the Daily Mirror and Sunday Mirror – which Morgan also oversaw as editor-in-chief – and the People, admitted for the first time that its journalists had hacked phones.
Join our new commenting forum
Join thought-provoking conversations, follow other Independent readers and see their replies