Profile: Wonder Woman Gal Gadot is a model, army girl and Fast & Furious star
The actress will play the superhero in the forthcoming Superman vs Batman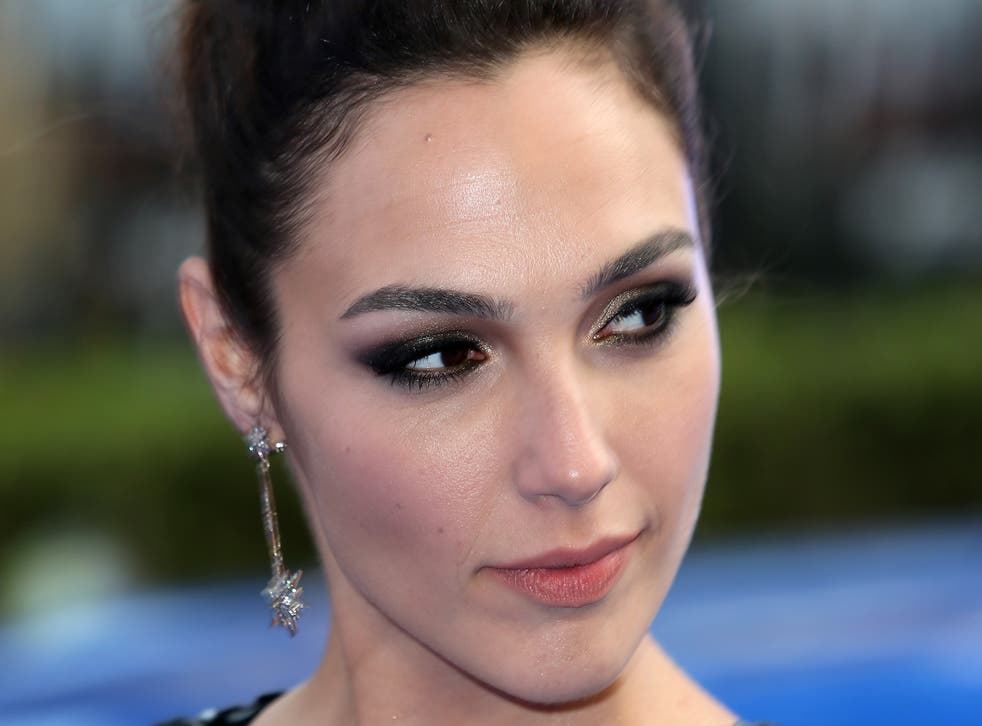 Gal Gadot is a 28-year old Israeli actress and model who shot to stardom for her role as Gisele Harabo in three of the Fast & Furious car action movies: Fast & Furious, Fast Five and Fast & Furious 6.
She was born in the city of Rosh HaAyin, close to the source of the Yarkon River in Israel, to a family with Jewish immigrant ancestry.
Modelling career
Aged 19, Gadot was crowned Miss Israel in the 2004 modelling competition and subsequently travelled to Ecuador to represent her country in the Miss Universe beauty pageant. After failing to place in the top 15, Gadot returned to Israel to continue her career as a model at home.
Army girl
As Israel's army differs from many around the world with its conscription of women, Gadot joined as a sports trainer at the age of 20 while still working as a model. A fact that may silence critics of her "slender" figure, she served a two year term in the Israel Defense Forces and took part in Maxim's "Women of the Israeli Army" photoshoot in 2007.
Gadot's photo was selected to feature on the invitation to the launch party and she appeared on the cover of the New York Post. From 2008, the model was the face of massive Israeli clothing brand Castro and later that year, played the lead role on Israeli drama Bubot (meaning Dolls in English).
Fast & Furious break
Then, in 2001, Gadot met with her big break when she was cast as Gisele in the fourth Fast & Furious street racing film, starring alongside Vin Diesel and the late Paul Walker.
Walker's death in a Los Angeles car crash last Saturday has made accepting the excitement of announcing her Wonder Woman role bittersweet.
Gadot had a small role in 2010 action-adventure Knight & Day, starring Tom Cruise and Cameron Diaz, and another the same year in romcom Date Night as Mark Wahlberg's Israeli girlfriend.
The actress appeared again in last spring's Fast & Furious 6 in which Gisele is killed off after sacrificing herself to save another character
The actress married Israeli businessman Yaron Versano while filming for Fast & Furious in September 2008 and the couple welcomed baby Alma in late 2011.
Wonder Woman
The announcement that Gadot is to play Wonder Woman in Superman vs Batman has been met by the inevitable mixed reactions, but as yet there is no online campaign against her as experienced when the news broke that Ben Affleck was to take over from Christian Bale as Batman.
But Gadot is about as experienced as Henry Cavill was when Zack Snyder signed him up for the role of Superman in the upcoming Man of Steel sequel, so there is little reason to dismiss her so soon.
One hobby that should help her settle into the action role of Wonder Woman is her passion for motorbikes - Gadot owns a black 2006 Ducati Monster-S2R.
The character of Wonder Woman was created right back in 1941 and has appeared in comic books since, but has never experienced life outside of TV or animated home releases.
Superman vs Batman is due to start shooting for a scheduled release date of July 2015.
Register for free to continue reading
Registration is a free and easy way to support our truly independent journalism
By registering, you will also enjoy limited access to Premium articles, exclusive newsletters, commenting, and virtual events with our leading journalists
Already have an account? sign in
Register for free to continue reading
Registration is a free and easy way to support our truly independent journalism
By registering, you will also enjoy limited access to Premium articles, exclusive newsletters, commenting, and virtual events with our leading journalists
Already have an account? sign in