Richard Reeves: Parting shots from Clegg's right-hand man
After two bruising years of battles with the Tories, he tells Andrew Grice his one big regret about the Coalition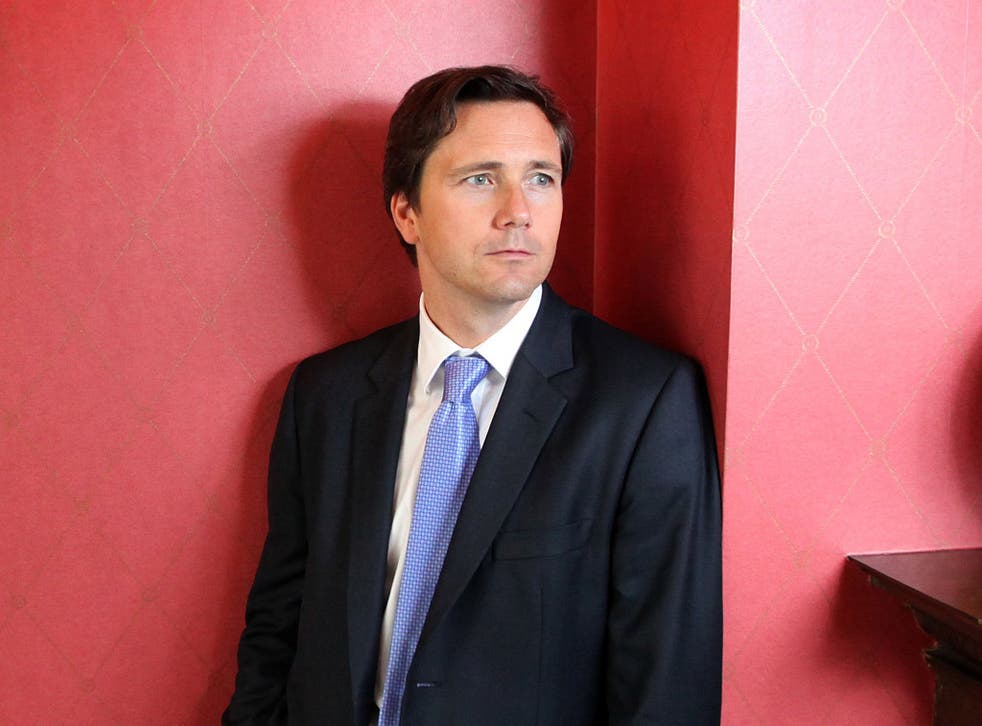 For Richard Reeves, the worst moment of two years at the heart of the Coalition came when he saw two teenage girls in the street near his Kent home, one playing a flute, the other a violin. "Raising money to pay tuition fees," said their sign. They were from the private Sevenoaks School; a lot of passers-by gave them money.
It was hard for Nick Clegg's close aide to stomach. "We have lost the argument so badly," he thought to himself as he reflected on all the headlines about "£9,000 tuition fees".
Mr Reeves departed yesterday from his job as the Deputy Prime Minister's director of strategy. He is off to Washington DC for family reasons, keeping a promise to his American wife Erica that their 12 and 10-year-old boys would be educated in the US.
He is still kicking himself over the university fees debacle which undoubtedly damaged Mr Clegg, for a broken election pledge more than an unpopular policy. Indeed, in a candid farewell interview, Mr Reeves admits he once kicked himself in the shins because of his own role in the debacle. He regrets that the near-trebling of fees was not branded a "capped graduate tax" and that he did not fight harder against the Treasury to ensure it was. "It was stupid; I was a bloody idiot," he now admits.
The 43-year-old former Labour aide, and ex-head of the free-thinking Demos think tank, is credited in Whitehall with winning important internal coalition battles – for a £1bn youth contract to tackle the jobs crisis; a social mobility strategy including free childcare for two-year-olds and widening access to higher education (even though that was overshadowed by the fees rise).
He had a ringside seat as Mr Clegg thrashed out the necessary compromises of coalition with David Cameron – and didn't always win. Topically, Mr Reeves discloses that the Liberal Democrats wanted a tougher line against the bankers than the Conservatives – including an extra 10 per cent tax on their bonuses for three years to raise £1bn and a more binding agreement on lending. "We wanted it to have more teeth. It did not find favour with the Conservative side of the Coalition," Mr Reeves admits.
Such candour would not have been shown in the heady days after the 2010 election. In a presentation to Lib Dem MPs then, Mr Reeves mapped out three phases for the Coalition. The first had to be about unity on cutting the deficit, to show that coalition works and put down firm foundations. Phase two would be "differentiation" to show voters the Lib Dems were not the same as the Tories, before a natural divergence ahead of the 2015 election.
Mr Reeves concedes that the "differentiation" phase went "further and faster" than he had envisaged, because the country voted No to electoral reform and the Lib Dems sought major changes to Andrew Lansley's NHS reforms.
There have been bumps in the road but he insists that the Coalition has settled down into a middle phase in which both parties have "room to breathe and be ourselves" but still provide stable government by sticking together on the deficit reduction programme.
Mr Reeves denies that a planned "Coalition 2.0" relaunch has been dropped, but concedes there will be no "Coalition Agreement Mark Two" because "we have plenty on our plate". Instead, there will be a progress report on the 2010 agreement, with some tweaks and new ideas added.
How will the Coalition end? Mr Reeves admits there could be an "intermediate" phase before the 2015 election but suspects it will last for only two or three months before the election – and "probably not" from 2014 as some expect. Equally, Lib Dem ministers could stay in their posts until polling day, he adds.
He acknowledges that a section of his party thinks it is on the "wrong trajectory", wants to detach from the Tories and even wants a new leader. Yet he insists they are not in the majority and he "guarantees" that Mr Clegg "will definitely lead us into the next election".
Mr Reeves concedes the "reward" from voters will be smaller than he had hoped because the deficit will not be cleared by 2015.
The Lib Dems cannot fight the next election as "insurgents", he says, even though some members regard the Coalition as "an unfortunate interlude" and long for "the luxury of opposition".
He is adamant that Mr Clegg, who shows "extraordinary grace and humour even under pressure", is the right man to sell the Lib Dems as "a party of power". In his eyes, the Tory modernisation project has "stalled", so he departs optimistic about the Lib Dems' chances of sharing power in another hung Parliament.
"We are alive and kicking," Mr Reeves says with a smile. "We are just getting started. 2015 is only the beginning, not the end."
Who's left? Clegg's inner circle
1. Jonny Oates (Chief of staff)
Was previously the director of policy and communications for the Liberal Democrats.
2. Neil Sherlock (Director of government relations)
Formerly an executive at KPMG, he joined the team this year.
3. Julian Astle (Deputy head, Downing Street policy unit)
Was director of the think tank CentreForum. In as maternity cover for Polly Mackenzie.
4. Olly Grender (Director of communications)
Was party's director of communications under Paddy Ashdown. Covering for Lena Pietsch, who is on maternity leave.
5. James Sorene (Head of comms and official spokesman)
Civil servant who held senior posts in the Department of Health and the Home Office.
Register for free to continue reading
Registration is a free and easy way to support our truly independent journalism
By registering, you will also enjoy limited access to Premium articles, exclusive newsletters, commenting, and virtual events with our leading journalists
Already have an account? sign in
Register for free to continue reading
Registration is a free and easy way to support our truly independent journalism
By registering, you will also enjoy limited access to Premium articles, exclusive newsletters, commenting, and virtual events with our leading journalists
Already have an account? sign in
Join our new commenting forum
Join thought-provoking conversations, follow other Independent readers and see their replies