The Independent's journalism is supported by our readers. When you purchase through links on our site, we may earn commission.
Ronald Noble: 'Terrorists plan on email. And we can't track them'
The head of Interpol talks to Rob Hastings about his biggest fears in the fight to prevent another 9/11
Rob Hastings
Friday 30 December 2011 01:00 Comments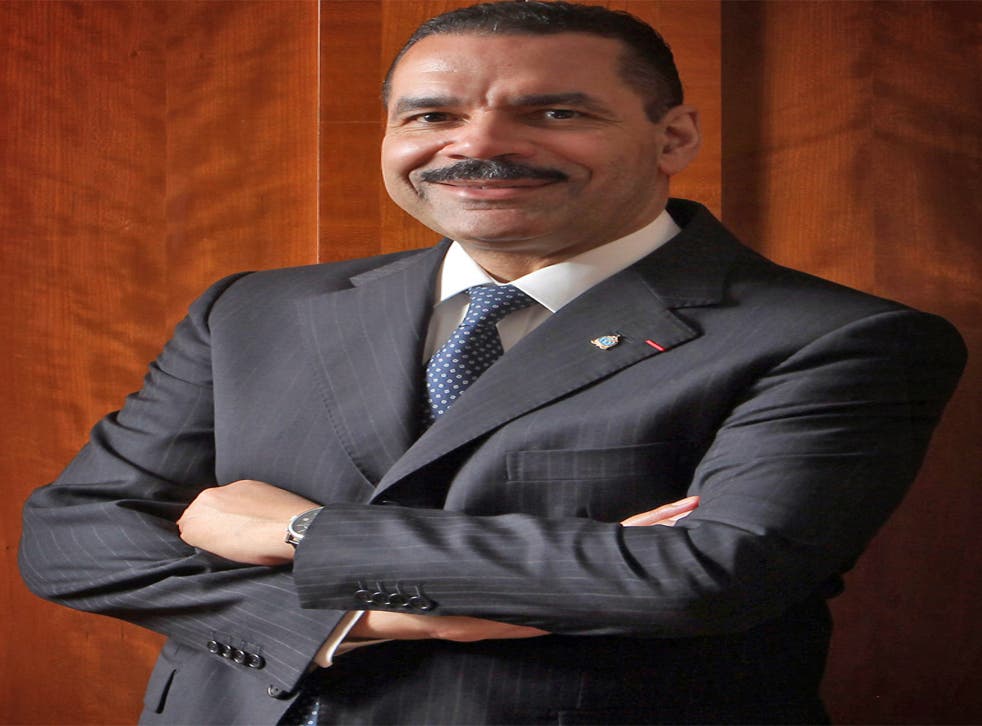 As a former head of the US Secret Service, Ronald Noble knows only too well how terrorism, drug-smuggling and people-trafficking cross borders which individual police forces cannot. He is now Secretary General of Interpol, and a specialist team from the organisation he has spent 11 years rebuilding will next summer help the Metropolitan Police combat those crimes and others, during the huge security operation protecting the 2012 Olympic Games.
Click HERE to view graphic
Meeting The Independent before visiting Scotland Yard to discuss arrangements for the Games, Mr Noble said he recognised that some people are scared the event could bring an increased threat of violence to the UK.
"In terms of terrorist activity, there is talk, there is chatter, that follows any major event," he says, but adds Interpol has "not seen or heard terrorists saying we're going to target this event".
"We try to think like terrorists would think," he continues. "A smart terrorist would know that if the world's attention is focused on something and they commit a terrorist act it will help them create the kind of fear that would make people want to leave London.
"No one can predict what's going to happen, but in terms of taking all the steps in order to make sure that the UK will host a safe and secure Olympics, I'd say the citizens of your country should feel very comfortable."
Besides the Games, he is not afraid to warn of other dangers. One is the internet giving terrorists new ways to plot mass murder beyond the eyes and ears of the authorities.
"My concern is that the people planning that attack – that nuclear attack, that bio-terrorist attack, that attack that should concern us all as a world – would be able to plan it more effectively because we don't have a network in place for tracing the source of email messages on the internet," he says.
"One of the things I want to do... is to create a cyber-fusion centre, where police around the world can go to one place quickly and find out the source of any kind of message or communication that's come across the internet."
That in itself may alarm some. But Mr Noble emphasises the centre will only target specific, suspicious emails, saying it simply could not track all the messages from billions of innocent people even if Interpol wanted it to.
Nevertheless, some civil liberties groups have questioned Interpol's accountability and transparency.
Of particular concern are its red notices – international alerts that a criminal suspect is wanted abroad by one of its 190 member countries. Last week one was issued against Jean-Claude Mas, the founder of the company at the centre of the current PIP breast implant scare, who is wanted in Costa Rica.
But a more contentious example against Benny Wenda – a West Papuan who won asylum in the UK having been persecuted by Indonesian authorities, after calling for independence in his homeland – led Fair Trials International to claim that Interpol was open to political abuse.
Mr Noble says he is "satisfied" by Interpol's transparency, arguing red notices simply alert members to arrest warrants issued by other members, which would exist regardless of the organisation's involvement.
He also insists that people can appeal against red notices through an independent commission, or in the country which issued the warrant.
The fact that Interpol is now considered important enough to stir a little controversy could be seen as Mr Noble's legacy. It was not always like this.
He remembers the exact moment he decided he had to take over Interpol: it came on the day in 1998 that the US embassies in Kenya and Tanzania were bombed by Islamic terrorists. He was visiting the organisation's headquarters at Lyon, and the reaction in the office to the attacks – or rather the lack of a reaction – shocked him.
"People weren't rallying around to decide what to do, there was no offer of support, it was basically any other day," he recalls.
In fact, Interpol was not even open outside office hours before Mr Noble took over in 2000. No wonder it was, in his words, "irrelevant".
Since then he has worked to convert a bureaucratic club into a vital part of world policing. A 24-hour command and co-ordination centre has opened in Lyon, a communications network has been set up allowing police from all member nations to exchange information instantly, and crack response teams have been established to fly out to major incidents.
Still, getting politicians around the world to take Interpol seriously has been hard. Six days before the command centre was due to go live, the 55-year-old received what he calls the "famous phone call" telling him an aircraft had crashed into the World Trade Center. Given his role, Mr Noble felt it should have come from a senior figure in Washington or the New York Police Department. In fact, it was his brother watching at home on TV.
"It's still embarrassing to me that I learnt about this terrorist incident from him, not from Interpol member countries," he says.
A life in brief: Ronald Noble
Born in New Jersey in 1956, Ronald Noble became the first American head of Interpol when he was elected Secretary General in 2000.
He comes from a legal background rather than policing, graduating as a Professor of Law at Stanford University in 1982.
Later, as Under Secretary for Enforcement, he oversaw many US government agencies – including the Secret Service – and carried out a White House security review after attempts to assassinate President Clinton.
Rob Hastings
Register for free to continue reading
Registration is a free and easy way to support our truly independent journalism
By registering, you will also enjoy limited access to Premium articles, exclusive newsletters, commenting, and virtual events with our leading journalists
Already have an account? sign in
Join our new commenting forum
Join thought-provoking conversations, follow other Independent readers and see their replies