Ross Hutchins: Andy Murray's been so supportive
Ross Hutchins, who has been diagnosed with cancer, tells Paul Newman about the 'brilliant' support he's had from best mate Murray and the wider tennis world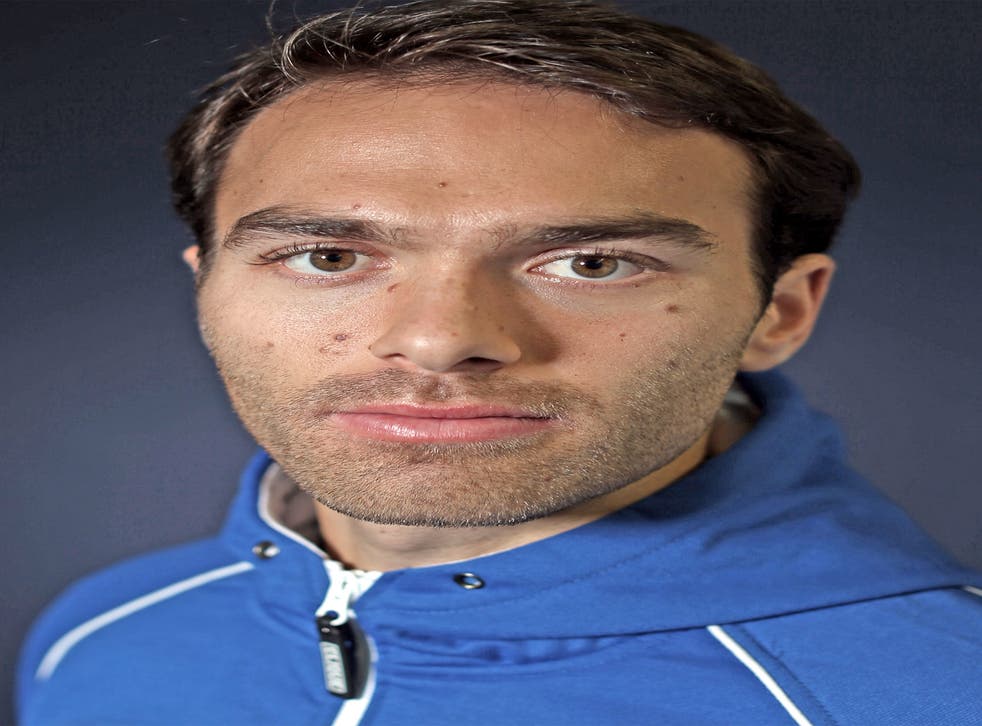 Ross Hutchins knows that when it comes to tennis he will never be in the same league as his closest friend, Andy Murray, but the 27-year-old Briton's status as one of the most popular figures in the game has been underlined by a huge wave of support since his disclosure that he has cancer.
Hutchins, who will begin six months of chemotherapy for Hodgkin's lymphoma this morning, revealed his diagnosis on Sunday, hours after Murray had dedicated his victory in the Brisbane International to someone he referred to only as "a sick friend". Hutchins revealed his cancer later that morning.
"After I announced it on Twitter, there must have been more than 1,000 messages," Hutchins said. "I read every single one, from people who are currently going through Hodgkin's lymphoma, people who are going through cancer, people who've had it and come through, strong people who are in remission, people offering advice. I also got support from a lot of players.
"I can't get my head around the fact that all these messages are for me and that I'm the one who has this problem. I'm struggling to believe it. I'm very touched. I am overwhelmed."
Hutchins, who was talking by telephone from London as many of his closest friends prepare for the start of the Australian Open here next week, said that nobody had been more supportive than Murray. They have been close since they met while playing under-12s tennis. Outside of his family, Murray was the first person Hutchins told of his diagnosis, which he was given two days after Christmas.
"I said to Andy: 'I don't know whether to tell you. I don't want to ruin your preparation. I know you've been working hard, but as my best friend, I want you to know something before it gets out because I kind of want you with me on this one.' He's been brilliant. He's sent a gift and is asking every day how I'm feeling. He wants to know every single detail, however bad or good it is, when I get tough news about whether it's spread or not, or when I get good news.
"It makes me feel good he actually won Brisbane because I think it was very upsetting for him to hear my news, as it was for everyone. Not that it would affect him because he's such a professional and is able to switch off and get back into tennis mode. I had no doubt he would. I probably wouldn't have mentioned it to people I didn't think could handle it. He's been absolutely unbelievable and so supportive with me the whole way."
Hutchins had no idea that Murray was going to dedicate his Brisbane win to him, but knew instantly that the Scot was referring to him when he appeared to write "For you Perched" on the camera lens after his win. "It was a personal name he calls me and no one else in the world calls me," Hutchins said. "It's been a running joke for years."
In Murray's presentation speech, which Hutchins was watching back home, the world No 3 sent his friend a message: "You're going to be OK. You're going to get through."
Hutchins said: "It did bring a tear to my eye. I was very moved by it. I was quite emotional when he said that. I didn't expect it at all, but he's been so supportive, wanting to know about everything, all the details. He's researched everything so well. He's probably researched it more than my doctor.
"He researches things so thoroughly – fantasy football, rankings, the history of tennis, now this – that he knows so much about them. He's been sending me links about guys who have gone through this and come out on top. He's just a guy who wants to know all the details about everything," Hutchins added.
The second friend he informed was Colin Fleming, his doubles partner both on the tour and in Britain's Davis Cup team. "He's been very supportive too," Hutchins said. "He's spoken to me every day since. He said to me: 'When you come back, I'll be there. This partnership will continue. We'll take on the world. We're going to win Slams together. We'll do this when you come back. I'm not going to be going anywhere. I'll be waiting.' That meant a lot to me."
If Hutchins is given the all-clear after six months of chemotherapy he is hoping to be back playing by the end of the year. The six months will be up during Wimbledon, when Hutchins would love nothing more than to see his friend lift the title.
"It would be absolutely incredible if Andy could win Wimbledon – and if it coincided with myself going into remission that would be even sweeter," he said. "I would love to be there to support him in every way in the final of Wimbledon. That would mean the world to me."
Doctors say the cancer could have been in Hutchins' body for up to 18 months. The first symptoms the world doubles No 28 can recall were back pains which he suffered in April and which went away in the summer but returned in the autumn. Hutchins had a series of tests in mid-December, at which stage the possibility of cancer was mentioned.
Hutchins said he and his family had "a tough 20 minutes" after learning the news on 27 December, but ever since then he has been thinking only positive thoughts. "The sooner I get this chemotherapy process going, the faster I can get this thing out of my body and the sooner I can get back on court," he said.
* Great Britain's Jamie Baker and James Ward are through to the second round of Australian Open qualifying. Baker completed a straight-sets victory over the Ecuadorean Julio Cesar Campozano, while Ward defeated Boris Pashanski of Serbia, also in straight sets.
Register for free to continue reading
Registration is a free and easy way to support our truly independent journalism
By registering, you will also enjoy limited access to Premium articles, exclusive newsletters, commenting, and virtual events with our leading journalists
Already have an account? sign in
Register for free to continue reading
Registration is a free and easy way to support our truly independent journalism
By registering, you will also enjoy limited access to Premium articles, exclusive newsletters, commenting, and virtual events with our leading journalists
Already have an account? sign in
Join our new commenting forum
Join thought-provoking conversations, follow other Independent readers and see their replies