Sadiq Khan: 'Labour became arrogant when we should be the hope givers'
The shadow Justice Secretary tells Matthew Chorley his party lost touch with young voters and women voters, but now has a game plan
Matthew Chorley
Saturday 02 June 2012 22:31 Comments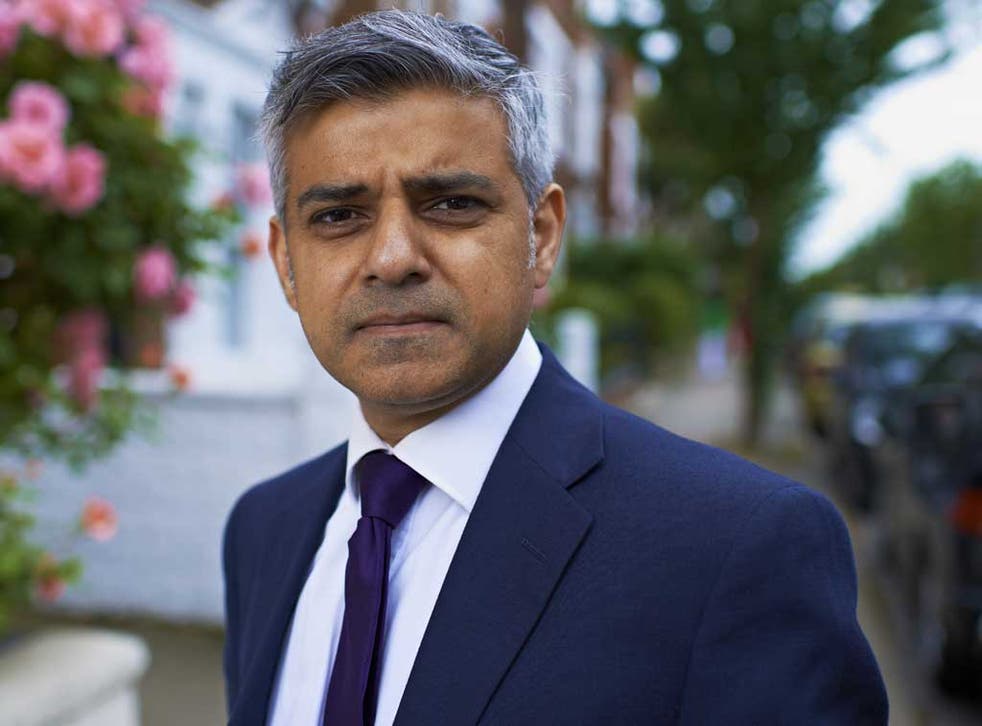 The Labour Party lost one of its safest seats to George Galloway because it became "complacent, arrogant and out of touch" and took Muslim votes for granted, one of Ed Miliband's senior lieutenants has admitted.
Sadiq Khan, the shadow Justice Secretary who managed Mr Miliband's leadership campaign, set out a blistering critique of Labour's attitude to ethnic minority voters, claiming the party was "out of order" for failing to even make contact with women and the young, instead relying on the patronage of community elders and mosque leaders. "We have got to show them respect. You have got to at least do them the courtesy of knocking on their door and having a conversation, and we didn't do that," he said.
In a wide-ranging interview with The Independent on Sunday, Mr Khan said that after 13 years in power Labour "didn't give the impression that we were on the side of the British public". But he claimed David Cameron's "best years are behind him", said Nick Clegg was a "nice bloke" but "out of his depth" and dismissed Ken Clarke's reputation as a "cuddly libertarian", saying he should be "retired".
He also revealed that he would not take his wife or two young daughters to watch the Euro 2012 finals in Ukraine because of the threat of racism. "I think I can look after myself, but I wouldn't take my family. No, I wouldn't." He recalled being racially abused "as a boy" watching Wimbledon at Plough Lane during the 1980s. "I stopped going to football for many years because of racism on the terraces."
Mr Khan played down the relevance of his religion to politics – "I'm not a Muslim MP, I'm an MP who is Muslim" – but said that he had a responsibility to speak out. After the July 7 bombings, "all the Muslim spokespeople were angry men with beards" and "I realised I had to address some of the issues". The 41-year-old, who under Gordon Brown became the first Muslim minister to attend Cabinet, said Labour was rightly "hammered" in the Bradford East by-election in March, when Mr Galloway secured a 10,000 majority in a seat Labour had won by 5,000 votes in 2010.
Mr Khansaid: "We didn't just get a kick up the backside, we got a kick in the goolies. When you become complacent, arrogant, out of touch, you get punished for it."
Mr Galloway won by "telling people that they were important. He was reaching out to parts of the community that hadn't been touched by the Labour Party or anybody else, ever."
"The way some people win elections... is speaking to community elders. If all the elders vote Labour, one of the acts of rebellion if you're young is to not do what your parents do. We were out of order with young voters and women voters."
He warned that Labour remains at risk of losing votes to smaller parties, including the SNP, the Greens, and Mr Galloway's Respect. Labour must become "a movement... we should be the ones who are hope givers".
He revealed that Mr Miliband has drawn up "a game plan between now and 2015", and good progress has been made. In the most recent ComRes poll, Labour had an eight-point lead over the Tories. "We are back in the game now. We have earned back the permission to be heard but if it's the same-old, same-old, the public will turn their back on us as well."
Elected in 2005 after a career as a human rights lawyer and chairman of Liberty, he gained a reputation as a rebel for criticising 90-days detention without charge, and the Iraq war. Labour had "what appeared to be a lackadaisical attitude towards civil liberties and human rights".
"What's really important for us is to win back the confidence of people who thought we become too authoritarian."
Labour ministers "paid too much regard to the advice we were given", including from the secret service. Mr Clarke and the coalition had fallen into the same trap, he said, with plans to hold trials behind closed doors to protect secret intelligence. "The mischief we are trying to address is stopping secrets from our allies being disclosed willy-nilly. That can be addressed without the need for secret trials."
Register for free to continue reading
Registration is a free and easy way to support our truly independent journalism
By registering, you will also enjoy limited access to Premium articles, exclusive newsletters, commenting, and virtual events with our leading journalists
Already have an account? sign in
Register for free to continue reading
Registration is a free and easy way to support our truly independent journalism
By registering, you will also enjoy limited access to Premium articles, exclusive newsletters, commenting, and virtual events with our leading journalists
Already have an account? sign in
Join our new commenting forum
Join thought-provoking conversations, follow other Independent readers and see their replies