Simon Jordan: Buy a football club and lose a fortune – the Jordan way
He had made millions in mobile phones and thought Crystal Palace could be run just like any other business but, as he tells Steve Tongue, it couldn't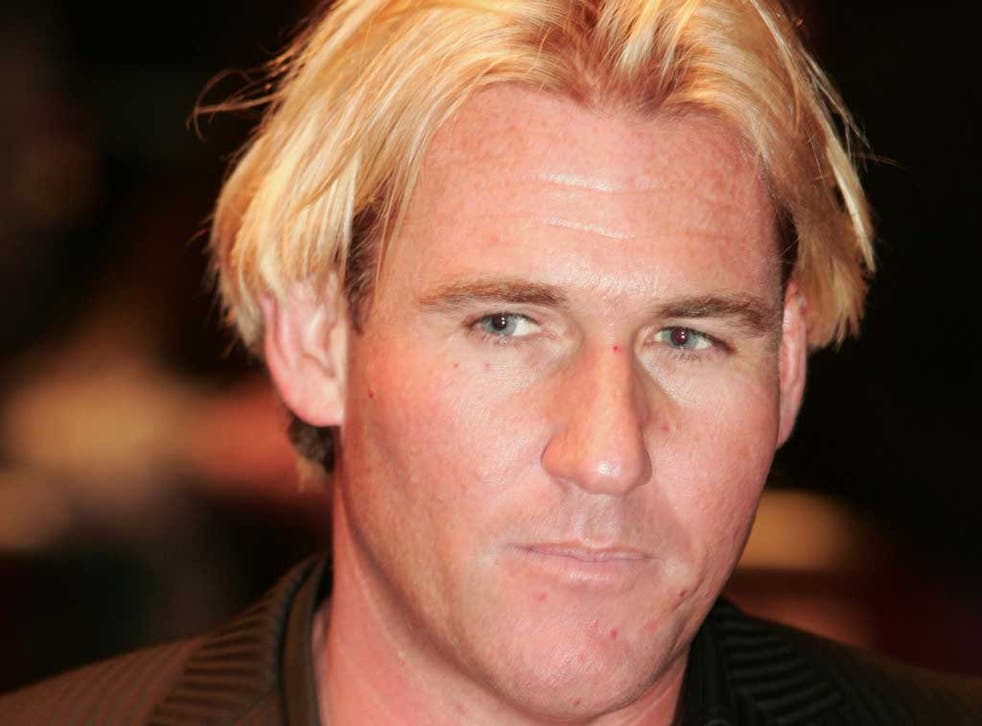 If Mrs Merton had ever had Simon Jordan on her TV programme, the question could have been along the lines of: "Simon, what is it about your £6 million Marbella villa, Chelsea penthouse, suite at the Grosvenor House hotel, £2.5 million boat, 15 luxury cars, 100 tailor-made suits, perma-tan and blond highlights that makes football fans take against you?"
Not only fans. In an autobiography to be published on Thursday, the former chairman of Crystal Palace describes Dave Whelan telling him with some pleasure after a 5-0 loss to Wigan: "You must be very embarrassed, your team are pretty crap." The consoling words from Charlton's mild-mannered chairman Richard Murray minutes after Palace were relegated from the Premier League in 2005 were: "Enjoy the Championship, tosser," a reference to a typically forthright newspaper interview in which that was the word Jordan used to describe many of his fellow chairmen, while adding a line that the newspaper left out – "I suspect they may well think the same thing about me."
Many clearly did, and there was doubtless much schadenfreude about his spectacular fall from financial grace, brought about by Palace's collapse into administration in 2010, 10 years after he bought the club. His peers may, however, have a touch of empathy too when he addresses the old question of what happens to a successful, hard-headed businessman rash enough to buy a football club, which is essentially the story of the book.
Jordan was quite sensationally successful after moving into mobile phones at just the right time in the early 1990s. He matched a partner's £15,000 investment (a redundancy payment after "one fierce row too many") to create the Pocket Phone Shop, which they sold six years later for £78m. By that time he had decided to buy Palace, the club his father used to take him to watch. His friend Theo Paphitis of local rivals Millwall told him "don't do it" which you suspect is a red rag to Jordan, who after some serious last-minute nerves, paid £10m to become the country's youngest football club owner at 32. In the space of a decade he would become "the former owner of £75m", more than half of which loss he attributes to football.
How does this happen? "I deployed business sense into Palace," he insisted from Spain last week, "trying to get the right people in place, trying to restructure the place and buy the right players and trying to bring fans with us. So there is commercial sense, but sometimes you just take more risks, which was always my achilles heel because I'm an inveterate risk-taker.
"If you have ambition in football that's the dangerous thing because the ambition will drive you on to make decisions that commercially you might not make in any other business. The bottom line is if you want to own a football club you have to pay the price to have success.
"Call it investment, a gift or throwing it out of the window, if you don't spend, you'll eventually go backwards. It's this unwordly business that demands to be fed like some ravenous beast, because you've got 15 to 20 thousand fans with expectations that you have now increased."
He insists that "a few times I nearlygot it dead right", citing Palace's succesful youth development scheme and three of his seven managerial appointments. "Everyone says 'Jordan is a manager-killer', which is not true. One of the ludicrous myths I found in football is that people have got to be given time. Whether it's a year or 18 months, if you're seeing no progress whatsoever and you keep on giving them that time, then you keep on not progressing.
"Very quickly you find out whether someone's doing a decent job. I got Neil Warnock right. I got Steve Bruce right – albeit that unfortunately someone else [Birmingham City] coveted him and he had links with them. I got Iain Dowie right, because he was the manager who took us into the Premier League and should have been the manager who kept us there. If we'd kept the 2-1 lead that day at Charlton, we wouldn't be having this conversation today."
As it is, the talk is of how the costlyloss of ITV Digital preceded relegation and then, in 2008, the collapse of just about every financial market and sector Jordan was involved in, including Spanish property, restaurants and films (he invested £2m as the producer of "Telstar").
There was also the little matter of a lifestyle that included Christmas staff parties costing £100,000 and annual personal expenses of 12 times as much. From attempting to sell Palace, he found himself "trying to keep the club going" and on 26 January 2010 that battle was lost and the club went into administration – "the single worst moment of myentire life".
Yet despite it all, he cannot resist raising the tantalising possibility of returning one day. "My comment was that I'd like to get myself back to a position where I could buy my football club back, then God preserve me, hopefully I'll see sense.
"There's unfinished business there. I miss certain aspects of football, like having a voice. Then sometimes I think what would be the point of going back, because I've already done it. And if nothing's changed, it might be worse."
In the meantime: "I'm rebuilding, financially and psychologically. Losing £50 to £60m in a couple of years in assets and cash hurts you." We will have to take his word for that. But friend, foe and Mrs Merton must find it easy enough to believe.
'Be Careful What You Wish For' is published by Yellow Jersey, £18.99
Register for free to continue reading
Registration is a free and easy way to support our truly independent journalism
By registering, you will also enjoy limited access to Premium articles, exclusive newsletters, commenting, and virtual events with our leading journalists
Already have an account? sign in
Register for free to continue reading
Registration is a free and easy way to support our truly independent journalism
By registering, you will also enjoy limited access to Premium articles, exclusive newsletters, commenting, and virtual events with our leading journalists
Already have an account? sign in
Join our new commenting forum
Join thought-provoking conversations, follow other Independent readers and see their replies