Steve Holliday: Playing the power game for Britain
The National Grid's chief executive talks to James Ashton about how to keep the lights on this winter… and plan for the future
James Ashton
Friday 08 November 2013 01:00 Comments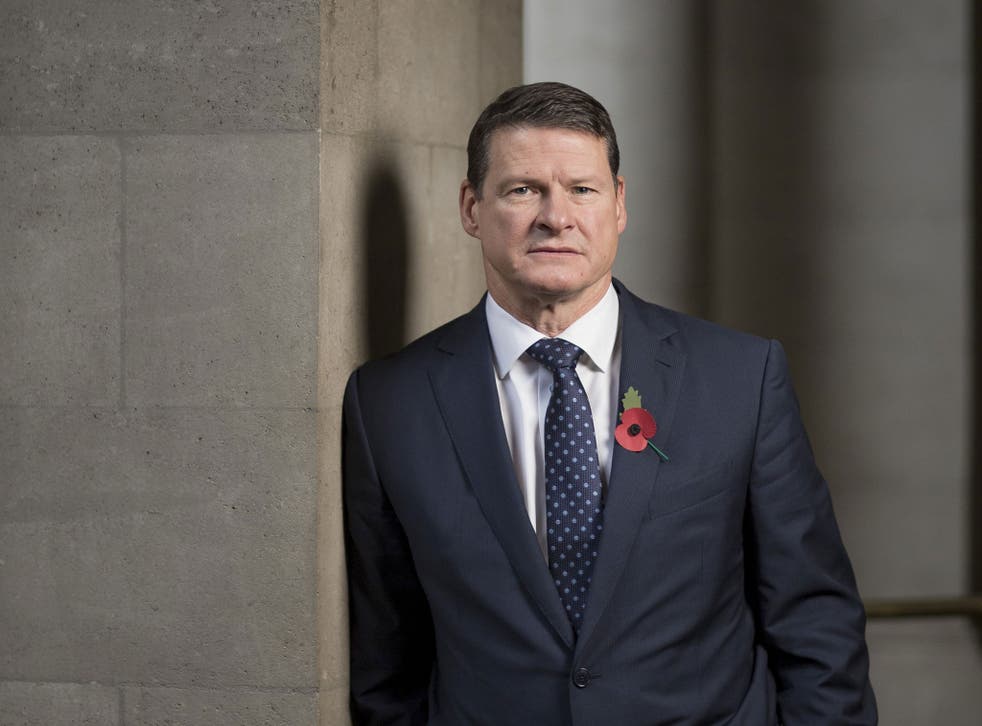 No one has to worry more about keeping the lights on than Steve Holliday. As energy supply remains at the top of the news and political agenda, the chief executive of National Grid oversees the nation's electricity network and gas pipes that supply 11 million homes.
If electricity blackouts are more likely this winter than last, he is remarkably calm about it – even if the energy provider SSE suggests his forecasts could be too optimistic. What gets Mr Holliday exercised is the long-term planning for Britain's low-carbon future, and making sure enough money is being ploughed in several decades out.
Bill shock remains the issue of the day. The Big Six energy suppliers are going to extraordinary lengths to try to defuse the row over soaring charges. After a select committee carpeting, two are backing a Competition Commission review into the sector to clear the air over allegations of collusion and profiteering. Sam Laidlaw, the boss of British Gas owner Centrica, is even waiving his bonus – a welcome gesture, but not one that will keep hard-pressed pensioners warm.
Mr Holliday argues that transparency is the key to getting the consumer back on side. "Explaining the breakdown of the bill in a much clearer way is extraordinarily important," he said. He believes consumers get the notion that upgrades to infrastructure must be paid for. But muddling who gets what only breeds more distrust.
"People understand that if things need replacing it is going to cost money," he said. "Am I happy as a customer that the money I am spending is going to the right place? Today, there aren't many customers who can answer because they are not clear on the facts."
In a small way, National Grid is responsible for higher bills. To the tune of an extra £1 per household per year until 2021, and with the hard-fought blessing of the energy regulator Ofgem, it is spending £26bn on new pipes and wires. The company, with a market value of £29bn, is fully signed up to the green agenda of replacing dirty gas and coal-fired power stations with more efficient generators that many blame for residential price hikes.
Where Mr Holliday thinks confusion can arise is when "green taxes" get lumped into one basket. In reality, there are two kinds: fees that pay for insulating homes occupied by the lowest earners and direct subsidy for new forms of energy such as wind and nuclear. He isn't sure George Osborne's eye-catching plan to cut £75 of green levies from each yearly bill and redistribute the fees into general taxation in next month's Autumn Statement will have much of an impact.
"It's a zero-sum game for us all ultimately –unless you give someone a rebate if they are beyond a certain threshold of income." He is also dismissive of Ed Miliband's plan to freeze energy bills for 20 months if he wins power in 2015 – the cornerstone of a party conference speech that sent a chill down the spine of big business.
Mr Holliday believes most consumers see the rationale for decarbonising Britain's energy – but set against hot topics such as security of supply and the ultimate cost, priorities keep moving around. Brussels wants to up the target of deriving 15 per cent of our energy needs from renewable sources by 2020, even though many believe we won't meet that original aim.
"So the question is how quickly can we afford to do it?" he said. "That is a difficult judgement call… politics is often quite short-term focused and these are decisions that have long-reaching consequences way beyond the life of any Parliament. We believe very much we need to decarbonise our environment. We don't have a fixed view about the right pace but we believe it is the right thing to do."
Mr Holliday doesn't care where the electricity comes from. He just has to make sure it can be hooked up to the Grid. That includes planning connectors that will reach the shoreline to meet cables coming in from offshore wind farms such as the London Array. But he favours a mix of solar, marine, carbon capture and storage – and gas, even if Britain might not prove suitable for a shale revolution.
Without asking customers to don an extra jumper, he points out that in the US demand is falling by 4 per cent in some areas after a $500m-a-year campaign. In Britain, gas distribution has fallen by up to 2 per cent as better insulation is installed. So what about those threatened blackouts here? "I was quite concerned to be accused of scaremongering," Mr Holliday said, referring to coverage of National Grid's annual winter energy predictions.
That Britain faces a higher chance of the lights going out this winter should come as no surprise: some 6,800 megawatts of generation capacity have been switched off since last year, while only 1,000 MW have been brought on stream. Matters are no better for 2014, Mr Holliday confessed.
"We had a margin exactly the same in the winter of 2008-09 and we managed that situation so it is not as if we are in uncharted territory here," he said. But he points out the last National Grid outage was in 2003 – because an incorrectly installed fuse blew.
There are even talks about paying some people to reduce power consumption, and the Grid has agreements going out to 2025 for 110,000 MW of new generation. But connection dates move about like wind farms in a blizzard, not least because the Energy Bill is still going through the Lords. "I don't think anybody should be surprised that no one is agreeing to build new generation until they know the final details of that," Mr Holliday said. National Grid, meanwhile, has no such qualms about spending to guarantee Britain's energy future.
Register for free to continue reading
Registration is a free and easy way to support our truly independent journalism
By registering, you will also enjoy limited access to Premium articles, exclusive newsletters, commenting, and virtual events with our leading journalists
Already have an account? sign in
Join our new commenting forum
Join thought-provoking conversations, follow other Independent readers and see their replies