Sticky Vicky, profile: 72-year-old performer bowing out after 35 years of entertaining tourists with risqué show
Vicky is known for performing mind-boggling, X-rated tricks involving Ping-Pong balls and other surprising artefacts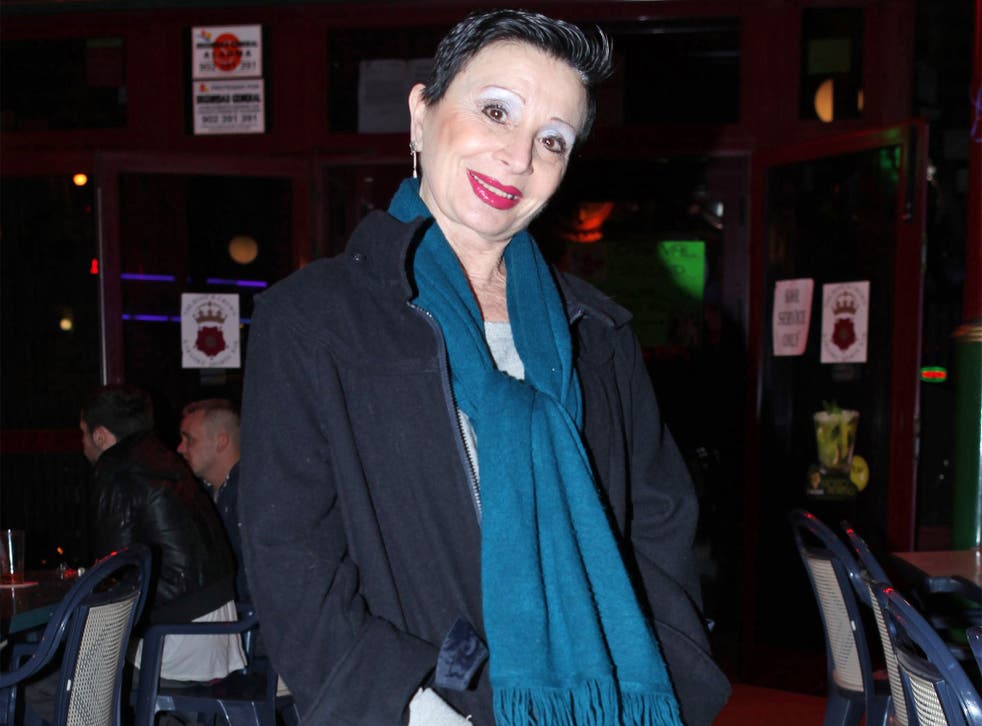 Life is a cabaret?
And then comes retirement. After 35 years entertaining British tourists with her risqué show, the veteran Benidorm performer Sticky Vicky has bowed out of the "adult magic" scene at the age of 72.
Adult magic? How very unseemly!
Well, what happens in Benidorm… and all that. Born Victoria Maria Aragues in Tenerife, Vicky is known for performing a variety of mind-boggling, X-rated tricks involving Ping-Pong balls and other surprising artefacts. But the self-possessed cabaret star has reluctantly stepped out of the spotlight to spend more time with her family.
Why the change of heart?
The grandmother-of-two recently had a hip operation; she had intended to return to the stage but was diagnosed with cancer. Her daughter, Demaria, who performed with her, also intends to pursue other projects.
What have her career highlights been?
This is a family newspaper so let's not delve too deeply into minutiae of her show. Suffice to say that in her time she has entertained legions of British tourists looking to let their hair down on holiday. The Benidorm stalwart even appeared in the hit ITV show of the same name, marking the start of the third series which starred Johnny Vegas.
Any chance of a reprise?
It all seems rather final. A post on her Facebook page confirmed fans's worst fears. "Just to let everyone know that the legend Sticky Vicky Leyton and her real daughter Demaria Leyton have both retired from sexy magic shows." Vicky said: "I want to enjoy life now. I've been working since I was 11 and it's time for a rest."
Register for free to continue reading
Registration is a free and easy way to support our truly independent journalism
By registering, you will also enjoy limited access to Premium articles, exclusive newsletters, commenting, and virtual events with our leading journalists
Already have an account? sign in
Register for free to continue reading
Registration is a free and easy way to support our truly independent journalism
By registering, you will also enjoy limited access to Premium articles, exclusive newsletters, commenting, and virtual events with our leading journalists
Already have an account? sign in
Join our new commenting forum
Join thought-provoking conversations, follow other Independent readers and see their replies