Suli Breaks: The secret of success? Forget exams – it's all about getting the Breaks
His poetry about the failings of the school system has struck a surprising chord online. He tells Charlotte Philby why
Charlotte Philby
Thursday 23 May 2013 19:30 Comments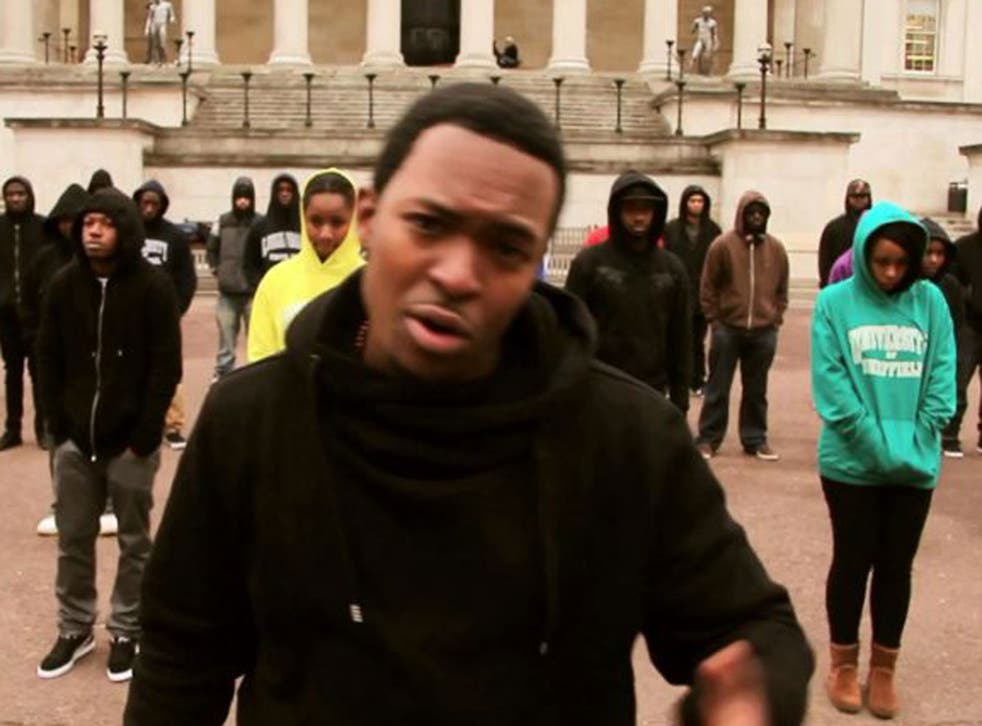 In amongst videos of cats annoying their owners and trailers for the latest Ryan Gosling movie, a five-minute précis on the state of education does not stand out as an obvious YouTube hit – even if it is recited atop John Murphy's "Adagio in D Minor" from the soundtrack to the sci-fi movie Sunshine.
Somehow a twenty-something spoken-word poet from Wood Green in north London named Suli Breaks has bagged millions of hits with exactly that, with his breakthrough monologue "Why I Hate School But Love Education". Following it up with "I Will Not Let An Exam Result Decide My Fate" and his EP "The Dorm Room", he has even drawn attention from the likes of the Washington Post in discussions of childhood rebellion and reforming the way kids learn in class.
His tracks aren't for everyone – even while remarking upon his success, the Post criticised "factual inaccuracies" and "grammatical errors" in his delivery. Yet they have evidently struck a chord worldwide – as a quick glimpse at the online comments from adults and children alike will attest. Speaking to The Independent, Suli argues that the education system, as it stands, is out of date. "The world has changed with innovations in the internet and social media having made it very open, giving everybody the opportunity to do something," he says – before adding that he believes the way we're preparing our children for work and for grown-up life in Britain sadly doesn't reflect that.
"It's a predated system but also the structure of it doesn't allow for fluency of thought, it's so rigid in its application, everything has to be yes, no, black and white, but I don't think the world is in that stage at the moment," he says. "We're in a period of innovation, a sort of renaissance. People are becoming millionaires by building their own companies on YouTube, people promote their businesses on Twitter, I can speak to someone who's in Tokyo on Skype without even needing to have their phone number. But you're not taught any of the opportunity that is right there in front of you."
Being introduced to social networking in the classroom is not high among Education Secretary Michael Gove's priorities for schoolchildren. Yet exam boards may find some agreement with Suli on his opposition to grades, contemplating the effect of realising as a pupil that you "were only one mark short of the top grade". Cambridge Assessment recently argued that candidates can have quite different marks but end up with the same grade – or results just one mark apart but divided by a huge grade boundary.
In fact, listening to his tracks, it is startling how many of his questions are being debated by think tanks and advisory groups. "We all have different abilities, thought processes, experiences and genes – so why is a class full of individuals tested by the same means?" he raps – an argument echoed by Demos, who believe that students should be assessed in subjects they enjoy rather than what the state deems important.
While the messages in his work might sound political, Suli doesn't see it that way. "To me what I'm saying is common sense, it's what I see around me. There aren't any political figures that I can relate to." The people he admires are Steve Jobs, Bill Gates, David Beckham. "He wasn't the cleverest guy, he wasn't even the best footballer, but he has made the most of what he had".
Breaks himself grew up as one of three children in "a conventional African family, where education is paramount". He went to Enfield Grammar for a year before accepting a scholarship to play basketball in Middlesbrough. From there he went on to study law at Sheffield.
Despite excelling in academia and being top of the class in his school life, when he left, Suli says, the real learning began: "The whole process of education seemed futile in terms of what I would get from it, what I enjoyed doing and what I saw other people in the world excelling at."
He argues that if teachers incorporated YouTube or sessions on social media in class, it would help engage children who "have unintentionally shut off to education". These days he spends a lot of time talking to the kids on his estate who "would rather spend their time doing something that is passive rather than engaging their minds", trying to convince them that there is a different way of learning. "Everybody has a different path. I have friends who are as smart as anybody but just because they can't excel in the traditional way then they'll be looked on as stupid and that has an effect on your whole life."
This cycle feeds into so many social problems, Breaks points out, like crime and youth unemployment. "A lot of people who I know who have participated in crime are those who in the school system couldn't find a place for themselves. If a society doesn't accept you, why would you want to conform to its needs?"
'I Will Not Let An Exam Result Decide My Fate': The lyrics
Test us with tests,
But the finals are never final
Because they never prepare for the biggest test which is survival.
What I suggest is fairly outlandish
I don't except everyone to understand this
Except the kids that know what it feels like to be
Worth no more than that D or that A
That you get on results day
The ones whose best stories, were never good enough for their English teacher
Because apparently you missed out key literal techniques
Didn't follow the class plan
And the language was too informal for him to understand.
Register for free to continue reading
Registration is a free and easy way to support our truly independent journalism
By registering, you will also enjoy limited access to Premium articles, exclusive newsletters, commenting, and virtual events with our leading journalists
Already have an account? sign in
Join our new commenting forum
Join thought-provoking conversations, follow other Independent readers and see their replies