The da Vinci mode: The historical basis for Tom Riley's unusual portrayal of Leonardo
In a star-making but controversial performance, Tom Riley plays the Renaissance man as a cocky, hunky troublemaker. it, he tells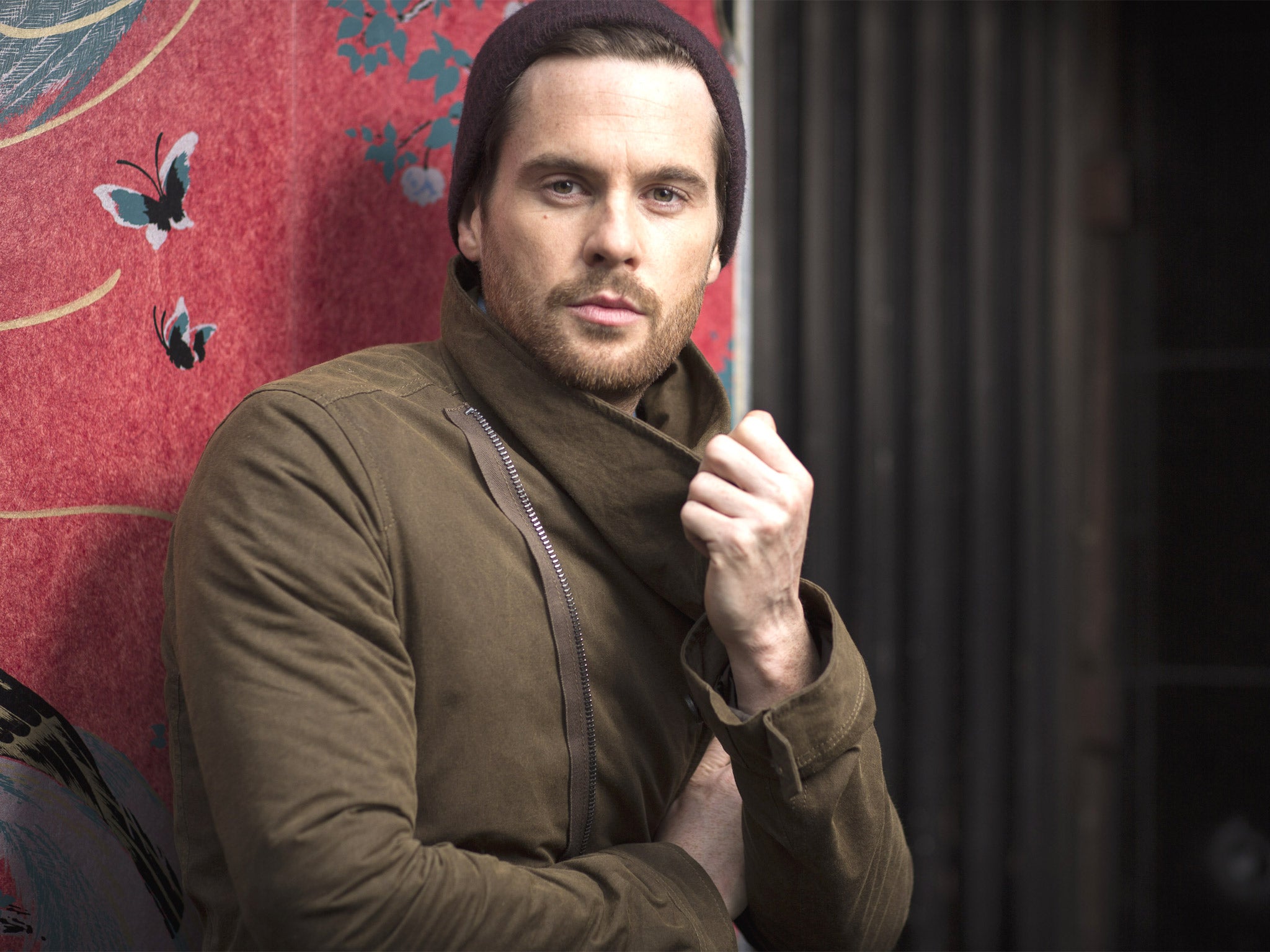 Tom Riley has a few words to say to all those who scoff at historical fantasy dramas. Despite the swashbuckling TV series, Da Vinci's Demons, in which he stars as magpie-minded Leonardo da Vinci, being a huge hit in 122 countries, there are still those who say the series is a respray of the past. Producers, says one critic, have simply placed a "whoopee cushion beneath history's bumcheeks" and scampered away, laughing. "There is a bit of the fantastical about it," says Riley, "but I really like high-concept stuff when it's done well and with a gigantic imagination."
Talking of bottoms, there was an eyeful of naked posterior within seconds of the first episode starting, courtesy of Downton Abbey's Hugh Bonneville, playing the Duke of Milan. Not to mention an exploding robotic pigeon, obscenely tight leather pants, lots of foul language, and perky breasts. And Leonardo? In place of the wizened sage with long twisty beard and a quill that one might imagine, is Riley: a tanned, buffed-up version of the genius in his formative years. "That's not my real tan," he concedes,
Da Vinci's Demons, written by one of the co-writers of the Dark Knight trilogy, David S Goyer, and co-funded by BBC Worldwide and the US TV cable channel Starz, has already won two Emmys (for theme tune and title design – although it lost out on special effects to the Cinemax series Banshee) is back for a second series, and most likely a third. And it has catapulted Riley into the frame with global stars. He may not be as familiar in British households as Benedict Cumberbatch or Matt Smith – yet – but in the Maldives, Papua New Guinea or Germany, he is the equivalent of Brad Pitt. Well almost. He has already been sent fanmail by a dog, and two Japanese girls wept when they saw him in a Swansea Tesco and took photos of the food in his trolley.
Season two of the show, he tells me, will finally "take off" ("we worked out what did and didn't work and hopefully it will be better than it was before") and, spoiler alert, Da Vinci will jump on a boat across the Atlantic to discover a new world – America. His cockiness is also coming back to bite him: "You will see things take a nasty turn." There will apparently be less sex, though: "The second season hardly has any." This will come as a relief to the more prudish, although writer Goyer has promised that there will still be "a fair amount of romp" for fans to enjoy.
Much has been made of the large expanses of nudity in the series, a feature of other TV fantasy dramas including The White Queen, a 10-part adaptation of Philippa Gregory's historical novels, and HBO's Game of Thrones. What does Riley, who has also had to strip off (he was prepped by Daniel Craig's trainer for the event), think about it all? "Sometimes the gratuity will be decided by the audience," he answers thoughtfully. "No matter how much you've told yourself that it is emotionally honest, necessary and real, the audience will say 'But there are still boobs and we don't need them'... which is true sometimes."
A hip flask filled with whisky helped him through the hours spent filming embarrassing raunchy scenes with his close chum Laura Haddock, who plays wily temptress Lucrezia Donati. In reality, this handsome Kent-born actor is happily ensconced with his girlfriend ("she's in the industry but not in front of the camera") with whom he lives in north London. "She is very successful in her field so she is always off working on movies around the world too, and is just about the best person who ever walked the planet, that's all I'll say about that."
One can't help feeling that since playing an ambidextrous mastermind who is credited as a sculptor, artist, anatomist, inventor, war engineer and polymath, the neurological pathways of Riley's own brain may have been affected. He is clearly intelligent: he has a first in English and drama from Birmingham University and studied for a further three years at the London Academy of Music and Dramatic Art.
"My mind is a well-exercised muscle by the end of shooting. I used to suffer horribly with auditions when I had to read my lines to the casting director and I would just see fuzz and hear white noise. Weirdly now, that has gone and I'm getting more jobs as a result which is a relief." A hit in Tom Stoppard's Arcadia and Stephen Poliakoff's production of My City at the Almeida theatre, he has had to turn down another stage opportunity because of his commitments to the series.
Is there anything which shocked him about his discoveries? "I read letters from Leonardo to various dukes promoting himself in the most arrogant way and he had literally nothing to base it on apart from a belief in his own genius," Riley says. "I had no idea he paid people to dig up graves illegally so he could chop up bodies and inject their veins with wax so that they would stay whole when he sawed them open and drew them before they collapsed. People say how dare you do this to him, he was so wise, how could you possibly make him into this troublemaker? But he was doing completely illegal, dangerous, disgusting things to advance his own pursuit of knowledge."
What about the pursuit of Riley's own career? Will he stop at nothing to succeed? A quick assessment of his down-to-earth manner and easy charm suggests not. "I hope I never get caught up in it. But who knows, come back in five years time when I walk in sipping on room-temperature water with my mini chihuahua in my handbag and I won't let you look me in the eye and I'll only speak to you through a translator," he giggles.
Season two of 'Da Vinci's Demons' continues on Friday at 10pm on Fox
Join our commenting forum
Join thought-provoking conversations, follow other Independent readers and see their replies