Victoria Pendleton, profile: Olympian who made the transition from elite cycling to horse-riding
The double Olympic cycling champion retired from the sport following her 2012 triumph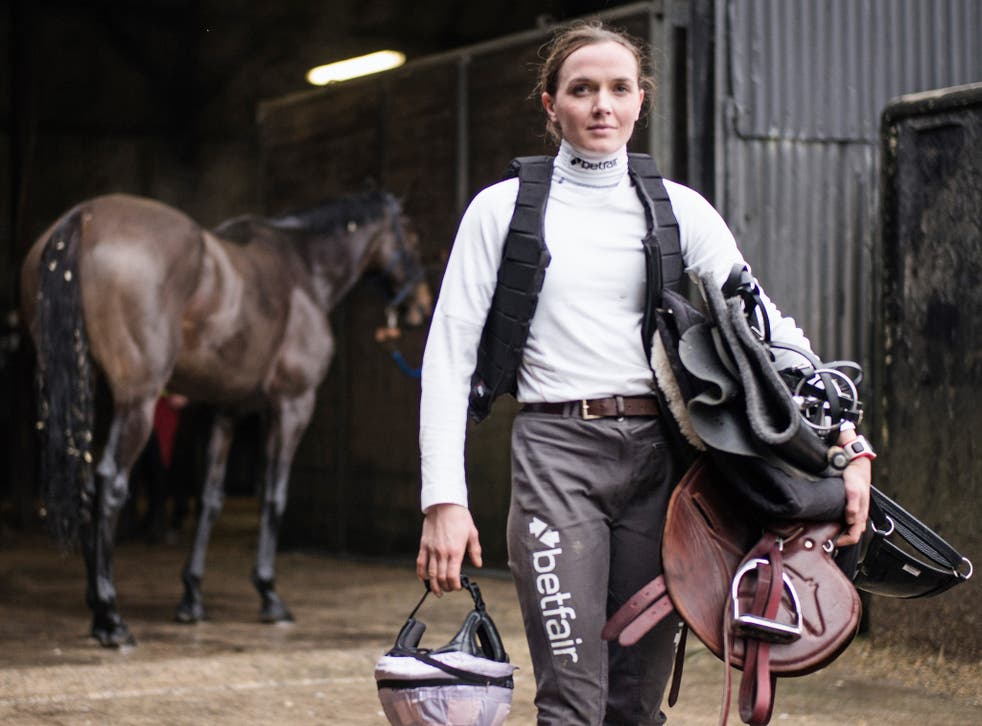 Bike got a puncture?
Victoria Pendleton has stepped it up a gear having made the transition from elite cycling to horse-riding.
So it's a case of four legs good, two wheels bad?
The double Olympic cycling champion retired from the sport following her 2012 triumph. She subsequently decided to try her hand at a different form of racing and announced her intention to become a jockey last year.
How's she doing?
She's coming along in leaps and bounds – and this has been a landmark week for her. Rather we Pendleton, 35, has won her first race as an amateur jockey on 5-4 favourite Pacha Du Polder at Wincanton. She led all the way to win by 29 lengths.
She must be jumping for joy.
The jockey is poised to ride the same horse in the Foxhunter Chase at the Cheltenham Festival on 18 March.
Is she looking forward to getting back in the saddle?
Pendleton's raring to go, and she spoke highly of her partner in crime, Pacha Du Polder. "I really wanted to get round and give the horse the ride he deserved," Pendleton said of this week's race. "I feel honoured to ride such a wonderful horse."
Are there many similarities between cycling and horse-racing?
Well, they are both environmentally friendly forms of transportation but other than that, it's a whole new world for Pendleton. "In cycling, my performance was so monitored," she said. "I knew exactly my power output, the speed I'd try to be maintaining – everything was so specific, calculated and planned. When you get on a racehorse, everything else goes out the window."
Register for free to continue reading
Registration is a free and easy way to support our truly independent journalism
By registering, you will also enjoy limited access to Premium articles, exclusive newsletters, commenting, and virtual events with our leading journalists
Already have an account? sign in
Register for free to continue reading
Registration is a free and easy way to support our truly independent journalism
By registering, you will also enjoy limited access to Premium articles, exclusive newsletters, commenting, and virtual events with our leading journalists
Already have an account? sign in
Join our new commenting forum
Join thought-provoking conversations, follow other Independent readers and see their replies